Varjo has announced that its virtual and mixed reality headsets, the XR-3 and VR-3, are now available for purchase worldwide.
Automatic IPD change, eye tracking, and foveate rendering are all included in the enterprise-level headsets, which were announced late last year. They offer an inside-out tracking solution, and compatibility with Steam VR base stations and Ultra leap hand tracking. The display has a "Focus area (27° x 27°) at 70 PPD u OLED, 1920 x 1920 px per eye" and a "Peripheral area at over 30 PPD LCD, 2880 x 2720 px per eye."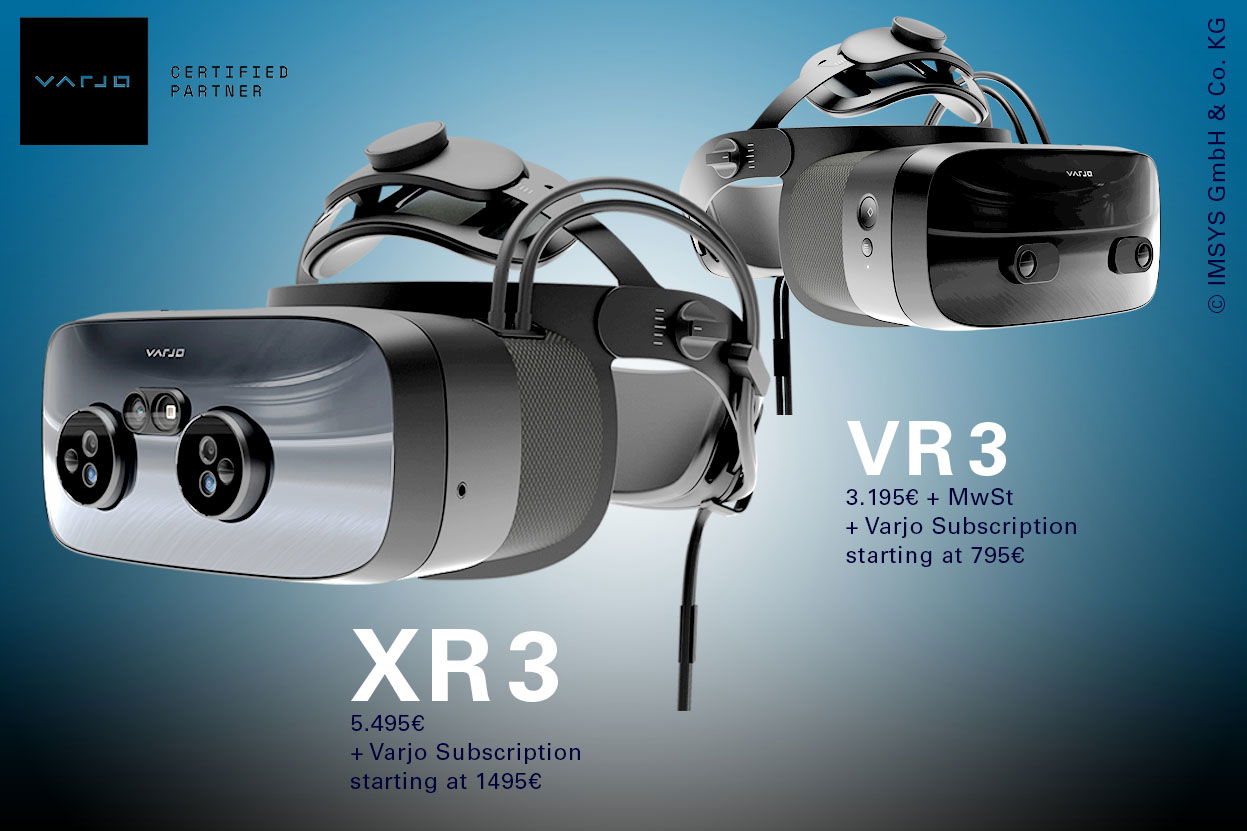 The XR-3 also has some unique mixed reality features, such as a LiDAR depth scanner and a 90Hz stereo RGB video pass through.

The headsets were first released last year, but they are now being shipped all over the world. They are, however, only available to enterprise customers for a steep price, starting at around $3000 for the VR-3 and rising to just under $5500 for the XR-3 model with mixed reality capabilities. On the announcement post from last December, you can read more about the complete specs available on both headsets.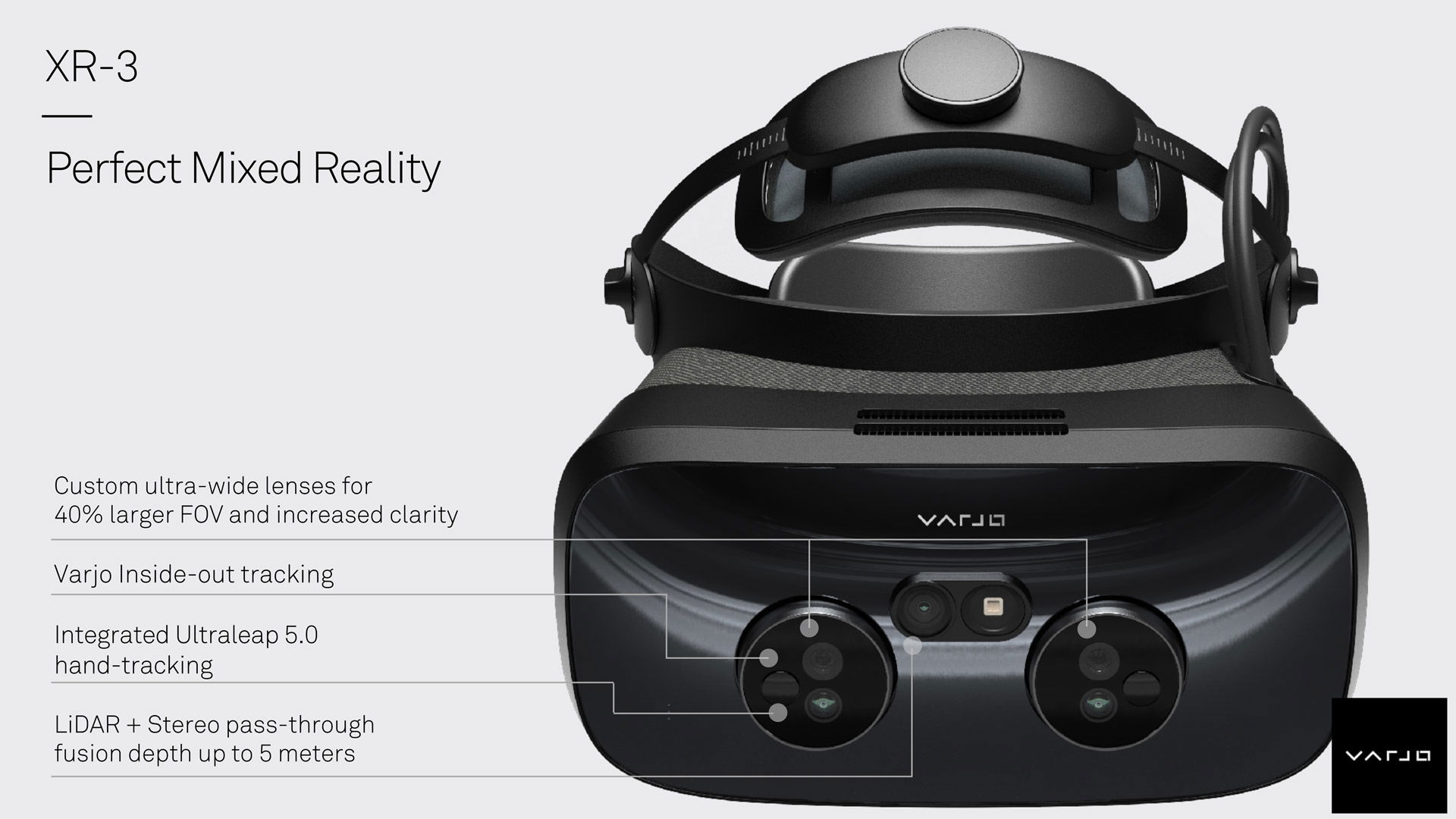 Varjo also announced that it has joined Unity's Verified Solutions Partner program, ensuring that the new Varjo headsets will work with the game. Other major engines and platforms, such as Unreal, Lockheed Martin Prepar3d, VBS Blue IG, and Flight Safety Vital, are also compatible with the headsets.

The Varjo XR-1 headset, which came before the XR-3 (there was never an XR-2), was a success for the company, and it helped them raise another $54 million in funding in the middle of last year. The XR-1 was a more expensive option, costing $10,000 — $4,500 more than the new XR-3.

The XR-3 and VR-3 are now shipping worldwide and can purchase for $5,496 and $3,195, respectively, on an enterprise level.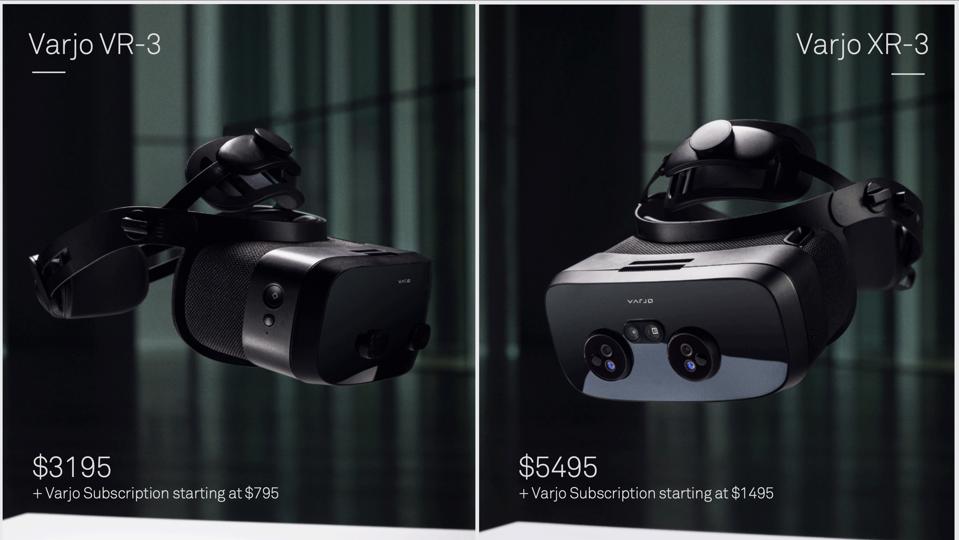 Pricing
Varjo committed to providing world class XR/VR solutions and services so your business can succeed and perform better. Varjo Subscription is your organization's key to benefit from the continuous software improvements and business services. + Varjo Subscription.
Varjo XR-3
€5495
Varjo VR-3 Headset
€31951 YEAR€1495Minimum required €795 Minimum required2 YEARS€2795Save €195€1495Save €953 YEARS€3795Save €690€2095Save €290Total price €9290 Including 3 years of Varjo Subscription ORDER NOW Total price €5290 Including 3 years of Varjo Subscription
2. Best VR games for PlayStation 2021: The PSVR games you need to play
3. For 2021, the Best Virtual reality Headsets
4. Accessories to Improve Your Flight Simulator in Microsoft 2021
Virtual Reality, Augmented and Artificial Intelligence 2021 specialist Amit Caesar wrote the article.
Send me an email: caesaramit@gmail.com
What would you do if you had a plot of metaverse land? Please get in touch with us.

You should also check out the following articles:
You should also check out the following articles:
Subscribe now to our YouTube channel
Subscribe now to our Facebook Page
Subscribe now to our twitter page
Subscribe now to our Instagram

Subscribe To my personal page on linkedin
Subscribe To my personal page on tiktok page for those who love to dance :)
Want to know what else is going to be in the coming years? Follow me. Follow the future. Sign up for my friend's letter.
Do you like our news? Give us a 5-star rating and review on Google to show your support for the website.