For some, exercise comes naturally. You crave the exhaustion and the ensuing endorphin rush of your body saying, "Hey, nice job today," like a supportive coach in a '90s sports film.
The rest of us need a bit more coaxing. Luckily, VR exists. And while our first port of call for VR fitness is dedicated fitness apps like Supernatural and FitXR, you can get a surprising amount of exercise "by accident" with a bunch of the games below. If you've ever thought you'd be better at aerobics, if there were swords involved or wished the rowing machine might plunge you into a stealthy spec ops mission, then this list is for you.
And if you're playing on Oculus Quest or Quest 2, keep an eye out for our system-level fitness tracker, Oculus Move, which lets players set daily fitness goals and track the calories they're burning across all VR apps—from Pistol Whip to Phantom: Covert Ops to Supernatural and more.
Note: This post is periodically updated to keep the list of games current and relevant. Something you think we should add to the list? Let us know in the comments!
DEDICATED FITNESS
SUPERNATURAL
While plenty of people develop an ad hoc VR fitness regimen, Supernatural offers an alternative. A $19 month (or $179 a year) subscription gets you a new workout every day—new movement sequences, a new environment, new music, and a coach to cheer you on through the entire regimen. It's like signing up for an aerobics class, but your local gym is located in a remote part of Iceland. Sweeping arm movements are interspersed with plenty of squats and lunges, for full-body workouts that will have you sweating in no time. Supernatural workouts are rhythm mapped to hundreds of popular music tracks from the very best artists. And with a new workout added every day to a library of over 500 workouts, meditations, and stretch sessions, there's plenty of variety to keep you moving.
Exercise: Full-body, Aerobic
Developer: Within Unlimited, Inc.
Available On: Quest Platform
FITXR
FitXR began as BoxVR, but has grown and evolved. The company added a Dance Studio in July of 2020 and introduced its HIIT Studio (High Intensity Interval Training) in May of this year. An unparalleled virtual fitness club, FitXR is dedicated to making fitness more fun and accessible for everyone. Available for $9.99 a month, the FitXR membership delivers total body workouts designed by top fitness experts, and offers new classes each day, an engaging multiplayer feature, and fresh music to keep workouts exciting.
Exercise: Full-body, Aerobic
Developer: FitXR
Available On: Quest Platform // Rift Platform
VZFIT
There are more than four million miles of road in the United States of America—and now you can bike every single one of them without leaving your house. VZfit, the latest app from veteran VR fitness company VirZOOM, pairs exercise with Google Street View so you can exercise all around the world. The best part is VZfit now supports up to five players per ride, so grab your friends and go explore! Ride through the streets of Tokyo, follow the Tour de France's route through the Pyrenees, or explore the Grand Canyon without the heat. VZfit works with your existing exercise equipment, or you can opt for a full-body "exerboard" workout created by a professional trainer. Get started with a seven-day free trial, after which you can subscribe and keep riding for $9.99 USD/month.
Exercise: Full-body, Aerobic, Equipment Supported
Developer: VirZOOM, Inc.
Available On: Quest Platform
HOLOFIT
Can you sweat in Antarctica? Answer this burning question and more with HOLOFIT. Available on the Quest Platform, HOLOFIT pairs with any rowing machine (either via Bluetooth or through headset-tracking) and any bicycle or elliptical with an additional cadence sensor. If you don't have any home exercise equipment, HOLOFIT Freestyle lets you simulate (via bodyweight exercises) running, rowing, skiing, and cycling through a variety of unique VR worlds. Paddle through Antarctica, bike through San Francisco, or even fulfill those childhood dreams and exercise in outer space. You can explore at your own pace, or go for a guided HIIT workout if you want to crank up the intensity. Get started with a seven-day free trial, after which a subscription is $12 USD/month or $130 USD/year.
Exercise: Full-body, Aerobic, Equipment Supported
Developer: Holodia
Available On: Quest Platform
RHYTHM
BEAT SABER
Beat Saber is one of the most popular VR games—and one of the most popular for fitness, too. Armed with a pair of laser sabers, your goal is to slash through incoming blocks to the beat of the music, and avoid walls either by ducking under them or moving to the side. Simple enough, but even at low difficulty levels it's supremely satisfying slicing and dicing through the fray. Developer Beat Games also continues to expand on Beat Saber with new music packs, and the latest BTS Music Pack is great if you're looking to add some high-energy positivity to your daily workouts.
Exercise: Full-body, Aerobic
Developer: Beat Games
Available On: Quest Platform // Rift Platform
PISTOL WHIP
Starring in an action movie is hard work. In Pistol Whip, it's one against many as you try to fight off one assassin after another. The choreography is up to you though, as you dodge, duck, and weave through oncoming bullets and fire off a few of your own in return. Extra points are awarded for syncing your shots to the soundtrack, which gives Pistol Whip the feel of a deadly ballet. Your heartbeat will be up in no time. And the upcoming Pistol Whip: 2089 expansion looks even more intense, with a pulsing synthwave-inspired soundtrack featuring acclaimed artists like Magic Sword and Processor.
Exercise: Legs, Aerobic
Developer: Cloudhead Games, Ltd.
Available On: Quest Platform // Rift Platform
DANCE CENTRAL
Even the least coordinated person is bound to pick up a few moves from Dance Central. It's that beginner-friendly and intuitive. The Harmonix series has proved a popular fitness outlet for years on consoles and mobile devices, but Dance Central's first foray into VR adds a whole new layer. Hit the club scene and shake it with The Chainsmokers, groove along to Dua Lipa, and vibe with Kendrick Lamar. The club's patrons will teach you the moves. All you need to do is follow along and mirror their actions. And once you've got your dance routine down? Head into the Lounge! Dance Central is even better with friends, letting you customize your looks and dance the night away together.
Exercise: Dance, Aerobic
Developer: Harmonix Music Systems, Inc.
Available On: Quest Platform // Rift Platform
SYNTH RIDERS
Synth Riders bills itself as a "freestyle dancing VR rhythm alternative." That's a lot of words, but dancing is the key. Synth Riders is driven by choreography, not complexity. While you're free to compete for high scores, losing yourself in the music and movement is a perfectly acceptable alternative. Bash targets with your hands, ride the neon "rails," and let it all wash over you. Multiplayer support lets you ride along with friends, and a diverse soundtrack rounds out the Synth Riders experience, with 47 free songs, two DLC packs, and custom song support on both Rift and Quest.
Exercise: Dance, Aerobic
Developer: Kluge Interactive
Available On: Quest Platform // Rift Platform
OHSHAPE
You know how cartoon characters will get scared and run straight through walls, leaving a perfect outline of their body behind? OhShape is basically that moment, over and over again. Walls come barreling towards you, and your goal is to match the person-shaped cutout and squeak through unharmed. OhShape also asks you to collect coins and either punch or avoid certain walls, but it's the pose recreation that's made it a hit among players. It's an intuitive (and funny) concept, but allows for surprisingly complex dance routines. And with a soundtrack that spans everything from K-pop to rock and synthwave, there's a little something for everyone—and custom song support as well.
Exercise: Dance, Aerobic
Developer: Odders Lab
Available On: Quest Platform // Rift Platform
ACTION
UNTIL YOU FALL
Synthwave is key to Until You Fall's aesthetic as well. It's like an album cover come to life, with wraithlike knights and fearsome crystalline beasts fighting you for control of this neon-drenched world. Pick up your sword and start swinging—until you can't anymore. Then start again. Until You Fall is an addictive run-based game, pitting you against more and more dangerous foes until you die, and then returning you to the battle stronger than before. And given the amount of work going into your back and shoulder muscles, you may soon find you're stronger in real life too.
Exercise: Back, Shoulders, Arms, Aerobic
Developer: Schell Games
Available On: Quest Platform // Rift Platform
PHANTOM: COVERT OPS
Row, row, row your boat gently down the stream—and be prepared for sore shoulders in the morning. In Phantom: Covert Ops, you're a special forces operative traversing hostile territory in a military kayak. Pick off enemies, plant bombs, and then slip away before you're spotted, like a ghost in the night. Tense stealth-action and a flare for the cinematic make Phantom: Covert Ops an easy recommendation regardless, but it's a surprisingly thorough workout as well, thanks to all that paddling. And hey, who doesn't like to exercise while sitting down?
Exercise: Shoulders and Back, Endurance
Developer: nDreams
Available On: Quest Platform // Rift Platform
IN DEATH: UNCHAINED
Imagine The Divine Comedy, only Dante took up a bow to save Heaven and Hell. In Death: Unchained pits you against the souls of the forsaken, whether knights or mages or creatures too horrid to describe. Draw back your bow and fire, again and again. The further you go, the tougher the challenge—until you die and start back at the beginning. In Death: Unchained rewards a good eye and a fast arm, as you sink arrows into opponents like pincushions. And while your journey starts out easy enough, before long you're ducking behind cover, firing dozens of arrows every minute, and blinking away sweat. Chances are you won't even notice the soreness in your triceps, you'll be so focused.
Exercise: Arms and Shoulders, Endurance / Aerobic
Developer: Superbright
Available On: Quest Platform // Rift Platform
SPACE PIRATE TRAINER
Few games can get your heart pumping like Space Pirate Trainer. An arcade-shooter that's meant to be played and replayed, Space Pirate Trainer revels in stacking the odds against you. Within minutes you're squatting and kneeling and pulling maneuvers straight out of The Matrix, trying to elegantly (or not-so-elegantly) fit your body through near-impenetrable walls of incoming laser fire. Your goal is to survive as long as possible against the endless robot tide, taking out as many enemies as you can before going down in a blaze of glory. An early hit with people using VR for fitness, Space Pirate Trainer is every bit as exhausting and exhilarating now as it was upon release.
Exercise: Full-body, Aerobic
Developer: I-Illusions
Available On: Quest Platform // Rift Platform
SUPERHOT VR
There are five guns pointed at you. You have a glass bottle in each hand. What do you do? In SUPERHOT VR, time only moves when you do, which gives you plenty of time to decide. Bullets, thrown bottles, punches, they all hang in the air waiting for you to break the stillness. Hopefully you can hold a pose, because SUPERHOT VR is a great go-at-your-own-pace workout, with an economy of movement that's almost reminiscent of yoga or Tai Chi at times. Squat under an incoming bullet, and then take a minute to think about your next move while your thighs start to burn.
Exercise: Full-body, Endurance
Developer: SUPERHOT Team
Available On: Quest Platform // Rift Platform
SPORTY
THE THRILL OF THE FIGHT
Cue the Survivor song and get ready for a training montage. The Thrill of the Fight brings the boxing gym to your home, pitting you against ever-tougher opponents on your journey to the top. Keep your gloves high to block incoming blows, then retaliate with a flurry of punches. Don't let them catch you flat-footed. And make sure you use proper form! The Thrill of the Fight is a lovingly crafted boxing simulation that's every bit as exhausting as going ten rounds in a proper ring, but without the next-day bruises. There are also a variety of speed bags and punching bags, if you just want to take a few days to train in peace.
Exercise: Arms, Shoulders, Back, Endurance / Aerobic
Developer: Sealost Interactive LLC
Available On: Quest Platform // Rift Platform
THE CLIMB 2
Picture it: You're hanging from your fingertips, high in the Alps. You're tired. You're sweaty. You pause, take the headset off, and drink some water. Scaling cliff faces unaided is probably off the table for most of us, but The Climb 2 (like its predecessor) can make anyone feel like an expert rock climber. And while it probably won't prepare you to free solo El Capitan in real life, The Climb 2 offers a surprisingly tough low-impact workout. It takes a lot of endurance to keep your arms moving through even a virtual rock climb, especially if you're hoping to post impressive times to the leaderboards. Don't worry about the competition the first time out though. The view from the top is its own (spectacular) reward.
Exercise: Shoulders and Arms, Endurance
Developer: Crytek
Available On: Quest Platform
CARVE SNOWBOARDING
Whether it's January or July, the powder is always fresh with Carve Snowboarding. No long drive into the mountains, no chairlift, no frozen fingers. It's just you, your board, and miles of untouched snow. Carve Snowboarding was developed by Chuhai Labs and Giles Goddard, creator of the Nintendo 64 classic 1080 Snowboarding. Simulation-level snow physics pair with an over-the-top arcade trick system, a perfect blend of realism and entertainment. And while it might not seem like the most strenuous workout at first, standing in proper snowboarding form (meaning knees bent) for a few runs down the mountain will put some heat into your thighs.
Exercise: Squats
Developer: Chuhai Labs
Available On: Quest Platform
RACKET: NX
How much can you do with just a racket and a ball? If Racket: Nx is any indication, the answer is "Quite a lot." Racket: Nx takes place inside a giant dome. Your goal is to whack the ball into glowing targets as they appear. Hit the ball hard enough and it will roll across the inside of the dome and blow through additional targets. It's simple but thrilling, a futuristic take on racquetball that will have you vying for high scores in the campaign or losing track of time in the "Endless" mode. And while the soundtrack is great, you're welcome to pump in your own tunes if you have a custom workout playlist.
Exercise: Arm and Shoulder (Dominant Hand)
Developer: One Hamsa
Available On: Quest Platform // Rift Platform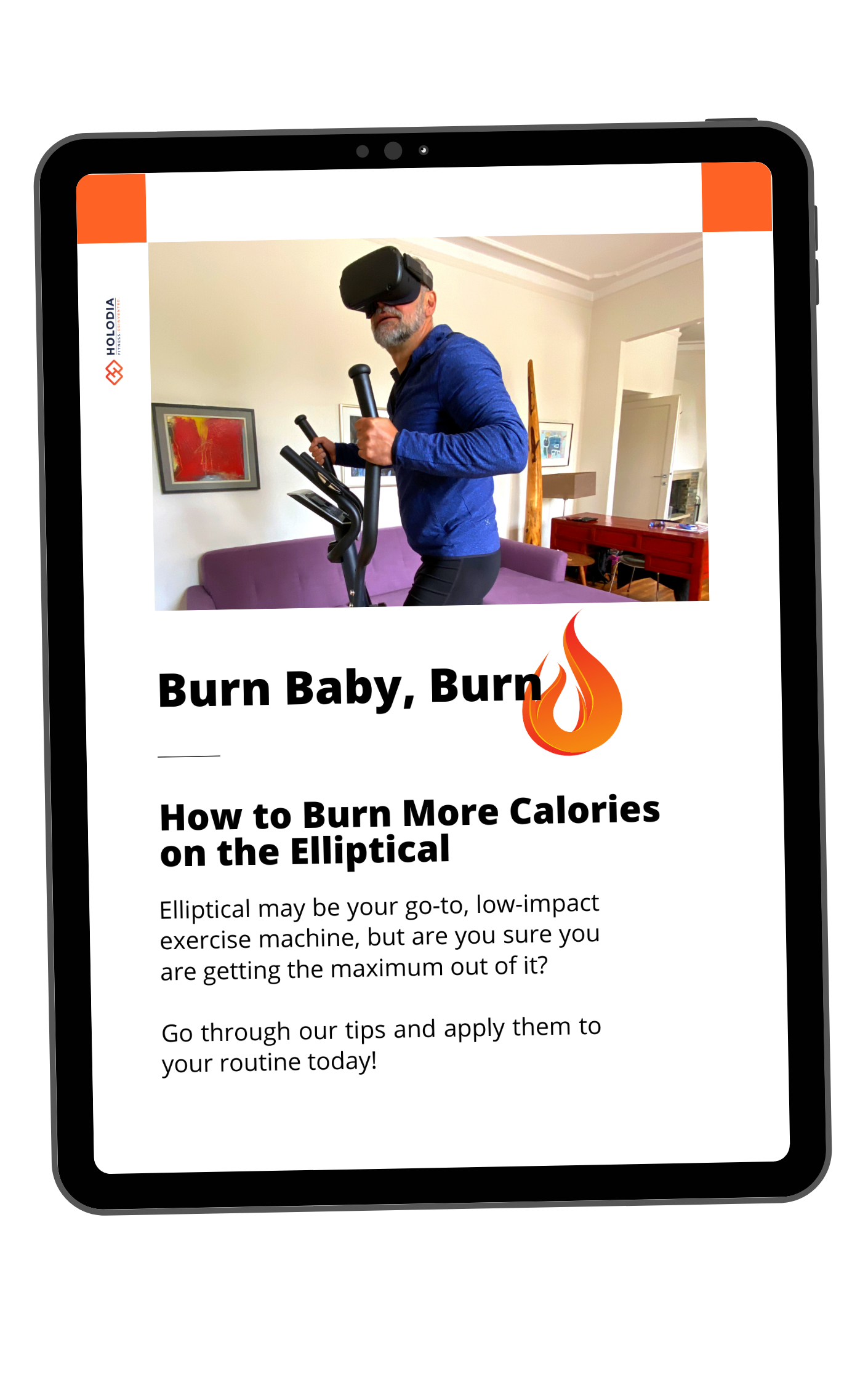 Amit Caesar wrote the article: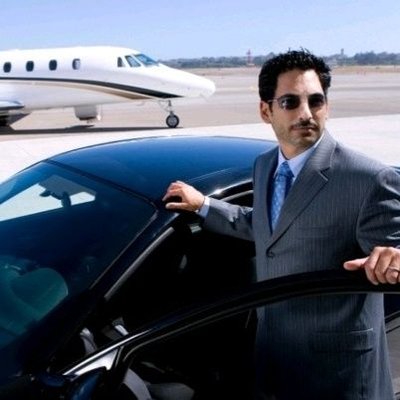 You should also check out the following articles:
Subscribe now to our YouTube channel
Subscribe now to our Facebook Page
Subscribe now to our twitter page
Subscribe now to our Instagram

Subscribe To my personal page on linkedin
Subscribe To my personal page on tiktok page for those who love to dance :)
Don't forget to be my friend. Sign up for my friend's letter. So I can tell you ALL about the news from the world of VR&AR, plus as my new friends I will send you my new article on how to make money from VR&AR for free.