The Varjo Aero is a comfortable and lightweight VR headset with excellent visual fidelity. Varjo wanted to make the Aero suitable for the professional market, which meant replacing the displays with innovative mini-LED screens. The Varjo Aero's visual enhancements are easy to spot, with images that are crisper, cleaner, and more accurate. The Aero headset's mini-LED displays are individually color calibrated and have custom brightness and contrast settings. Plus, you get a dependable, comfortable headset that you can use for several hours at a time. The following are some features:
What's in the box:
Varjo Aero headset
VR adapter
Power supply unit with 6 x power plugs (EURO, UK, US, AUS, KOR, CHN)
In-ear headphones with microphone
User guide
Cleaning cloth


Technical Specifications of Varjo Aero
Varjo Aero Specs

Resolution
2,880 x 2,720 (7.8MP) per-eye, mini-LED LCD (2x)
Refresh Rate
90Hz
Lenses
Aspheric
Field-of-view (claimed)
134° diagonal, 115° horizontal (at 12mm eye-relief)
Optical Adjustments
IPD (automatic motor driven)
IPD Adjustment Range
57–73mm
Connectors
USB-C → breakout box (USB-A 3.0, DisplayPort 1.4)
Cable Length
5m
Tracking
SteamVR Tracking 1.0 or 2.0 (external beacons)
On-board cameras
2x eye-tracking
Input
None included (supports SteamVR controllers)
Audio
3.5mm aux port
Microphone
None (supports external mic through aux port)
Pass-through view
No
Weight
487g + 230g headstrap with counterweight
What else you'll need:
Varjo Aero requires a compatible Windows PC or laptop for use, meeting the minimum requirements listed here, and a SteamVR™ 2.0 (recommended) or 1.0 tracking system. SEE MINIMUM PC SPECS DISPLAYS Dual Mini LED LCD; 2880 x 2720 px per eye
They come with almost everything you'll need to create a professional and impressive virtual reality experience in the Varjo box. All you need is a Windows PC or laptop, as well as a SteamVR 2.0 or 1.0 tracking system to get started. You must purchase separately the SteamVR tracking system for the headset.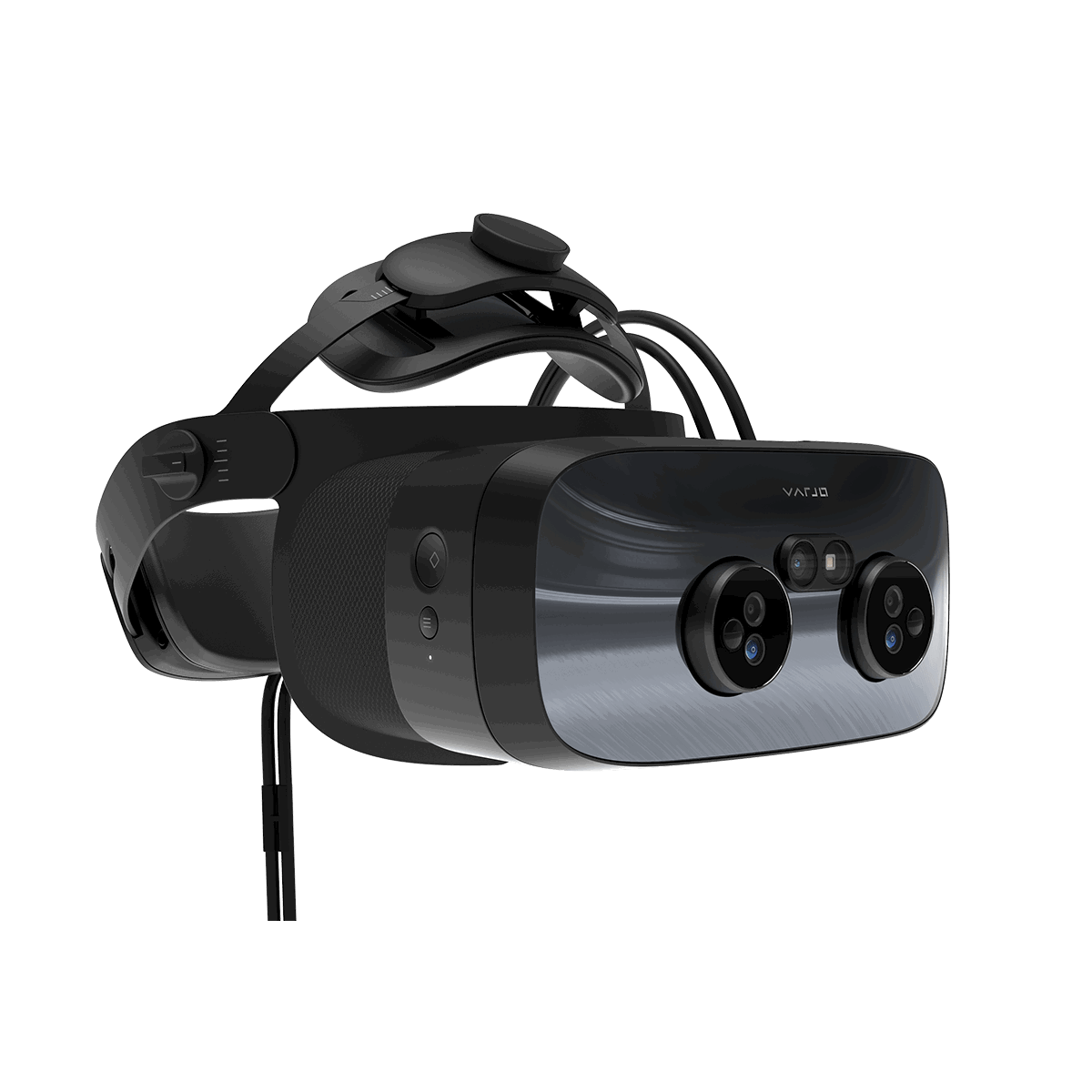 Is the Varjo Aero Really Necessary?
They clearly designed the Varjo Aero headset for the business world to help companies provide immersive training experiences to their employees. You get a more advanced, high-fidelity visual landscape with the Aero, which allows you to create complete educational environments for your employees. Leading companies like VRM Switzerland are already using the Aero technology to train helicopter pilots through flight simulations. Varjo Aero is even future-proofed with access to the Varjo Reality cloud platform, which gives you access to features in the developing meta-verse and Varjo Teleport VR for workplace collaboration.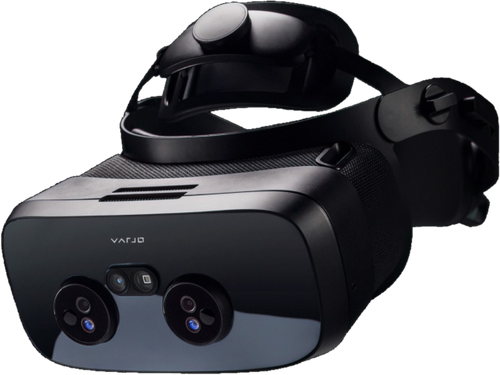 Our Varjo Aero Review
On the one hand, the Varjo Aero provides unparalleled VR visual clarity. On paper, the headset is a powerhouse, with per-eye resolution that will have you marveling at the tiniest details of virtual worlds that you'd miss in any other headset. For instance, in gaming like the resident evil4, this is a great graphic leap. However, in its current state, this enthusiast headset has flaws that its intended audience would reject, the most noticeable of which is the noticeable distortion when turning your head. If Varjo can resolve this issue as it claims, the Aero will see a significant improvement. However, the prosumer market is notoriously harsh, and the Varjo Aero, at $2,000, leaves little room for error. The blemishes are currently too difficult to overlook.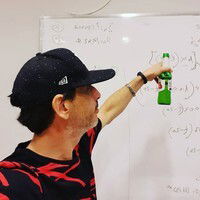 You should also check out the following articles:
Subscribe now to our YouTube channel
Subscribe now to our Facebook Page
Subscribe now to our twitter page
Subscribe now to our Instagram

Subscribe To my personal page on LinkedIn
Subscribe To my personal page on TikTok page for those who love to dance :)
Want to know what else is going to be in the coming years? Follow me. Follow the future. Sign up for my friend's letter.