Virtual reality is a fascinating way to travel that relies solely on technological advancements. VR allows you to look around a virtual space as if you were actually there, or play a game as if you were in it, using a headset and motion tracking. VR has gained traction in recent years because of interesting games and experiences, but it still appears to be in flux, with headsets coming and going at a rapid pace. Here, we're keeping track of the best of what's currently available.
Meta is focusing its efforts on a standalone VR headset, the Meta Quest 2, but providing the option to connect it to a PC. HTC has the tethered Steam-friendly Vive Cosmos and Vive Pro 2. Sony has the PS4-compatible PlayStation VR. Valve has its own expensive Index headset. Even Microsoft is (sort of) supporting its Windows Mixed Reality platform with a scant few third-party headsets. Here's what you need to know about all of them.
The Big Question: Which VR Headset Is the Best?
Modern VR headsets now fit under one of two categories: tethered or standalone. Tethered headsets like the HTC Vive Pro 2, PlayStation VR, and Valve Index are physically connected to PCs (or with the PS VR, a PlayStation 4 or PlayStation 5). The cable makes them unwieldy, but putting all the actual video processing in a box that you don't need to directly strap to your face means your VR experience can be a lot more complex. Either external sensors or outward-facing cameras provide full 6DOF (six degrees of freedom) movement tracking for both your head and your hands, thanks to motion-sensing controllers.
The least expensive tethered options are currently around $400, and that's before you address the processing issue; the Valve Index, Vive Cosmos, and Vive Pro 2 need pretty powerful PCs to run, while the PS VR requires a PlayStation 4.
Standalone headsets offer the greatest physical freedom by obliterating the cables and not requiring an external device to handle processing. The Oculus Quest 2 uses similar outward-facing cameras to the now-discontinued Oculus Rift S to provide 6DOF motion tracking, and similar 6DOF motion controls. The Quest 2 lacks a dedicated gaming PC's processing power, but its high-end mobile processor can still push detailed, smooth graphics.
Meta Quest 2
The Oculus Rift was the first big name in the current wave of VR, and Oculus is still a major player in the category. The company's bowing out of the dedicated, tethered VR headset, though, discontinuing the Rift S in favor of focusing entirely on the standalone Quest 2. This doesn't mean you can't enjoy PC VR on the company's new headset; you'll just need to get an accessory cable for it.
The Oculus Quest 2 is a $300 standalone VR headset powered by the Qualcomm Snapdragon 865 chipset, a considerable upgrade in power over the original Quest and its Snapdragon 835 chipset. It offers a comprehensive VR experience in a single package with no wires needed (except to charge the headset), and currently provides the highest resolution of any consumer VR headset at 1,920 by 1,832 per eye. It has two motion controls for full 6DOF head-and-hand motion tracking, and offers a robust library of VR software in its onboard store.
This doesn't mean you can't enjoy tethered VR with the Quest 2, though. The $79 Oculus Link cable is a five-meter USB-C cable that lets you connect the Quest 2 to your PC and use it just like the tethered Rift S to play PC-specific VR games like Half-Life: Alyx. The cable is expensive, but considering the Quest 2 is $100 less than the original Quest, it still comes out ahead in value even after adding the accessory.
Valve Index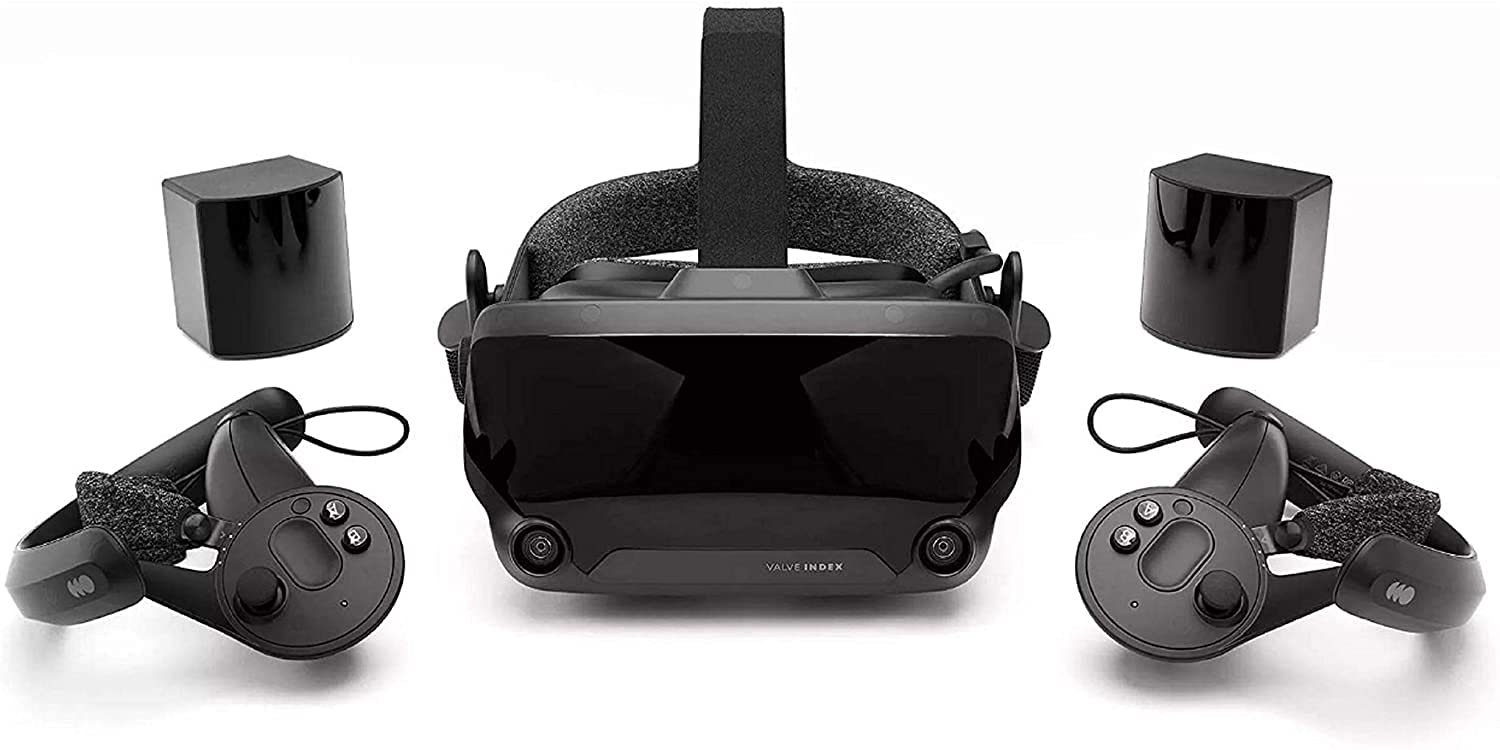 Valve's own PC-tethered VR headset, the Valve Index, is one of the priciest. It costs $999 if you buy everything you need for it to work (except the computer, of course). That's hard to swallow, even if the Index features a 120Hz refresh rate, notably higher than most of its competitors (with an experimental 144Hz mode). Yet, the Valve Index is currently our favorite tethered VR headset.
Although the headset itself isn't that impressive, its controllers are revolutionary. They can track individual finger movements, making games (that take advantage of them) much more immersive than the standard trigger grips on other controllers. It's very impressive technology, and wowed us enough to recommend this headset. The Index's higher refresh rate makes for smoother action, which is another delightful bonus. If you already have an HTC Vive or Vive Cosmos Elite, and their base stations (not the regular Cosmos), you can buy only the controllers for $280 to breathe new life into your VR experience without investing in the full Valve Index system.
HTC Vive Pro 2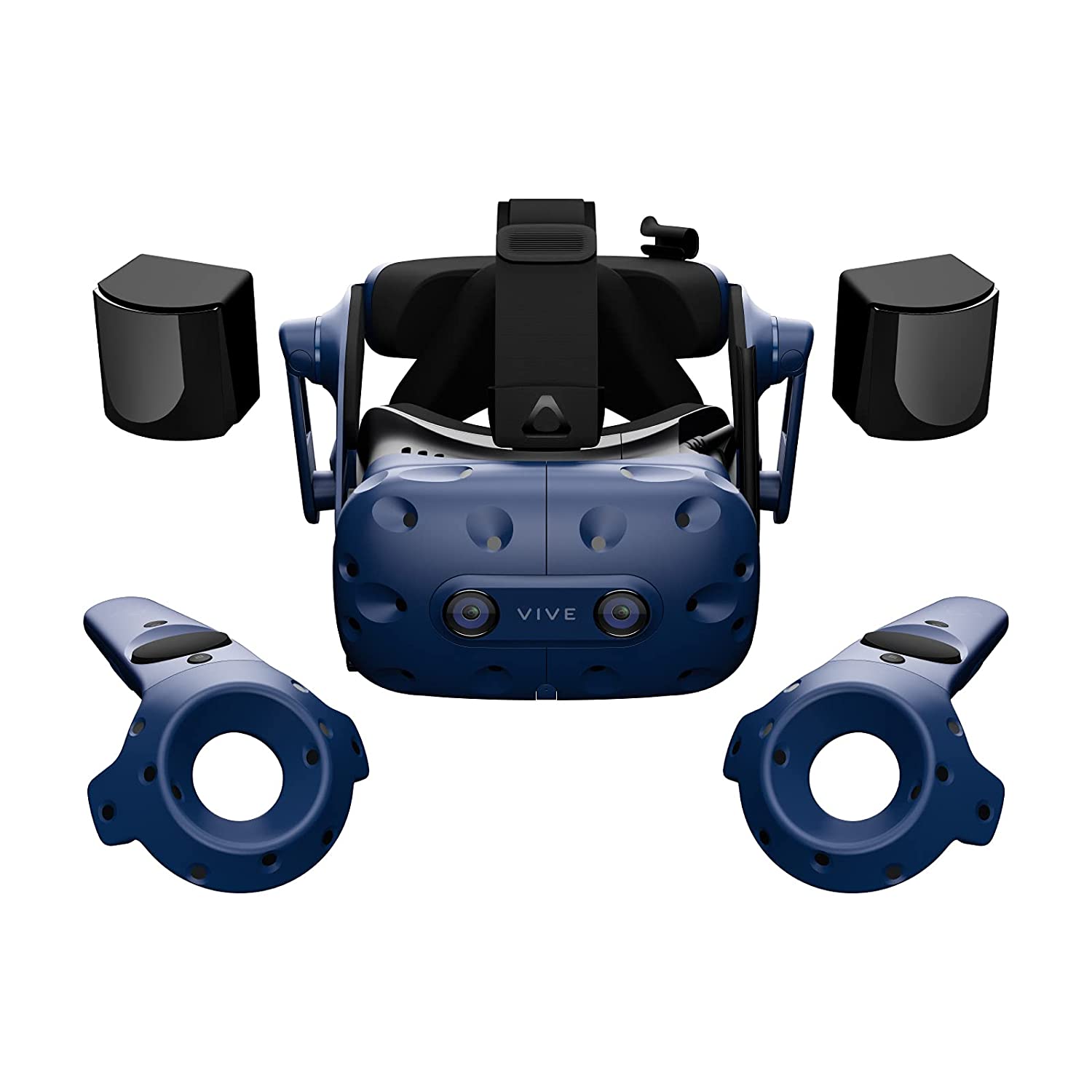 The HTC Vive Pro 2 is the headset to get if you want the highest-resolution VR experience. With the sharpest picture available at 2,448 by 2,448 pixels per eye, this high-end PC VR headset targets both enthusiasts and professionals. It has without a doubt the best visuals we've seen in virtual reality so far. It's also quite pricey, starting at $799 for just the headset; They must purchase separately the base stations and controllers (but on the bright side, you can use the Valve Index controllers with it).
The Vive Pro 2 (and Vive Cosmos below) works with SteamVR just like the Oculus Quest 2, and has its own VR software store as Viveport. Viveport offers the Viveport Infinity membership that provides unlimited access to VR experiences through a subscription service instead of a la carte software purchases.
HTC Vive Cosmos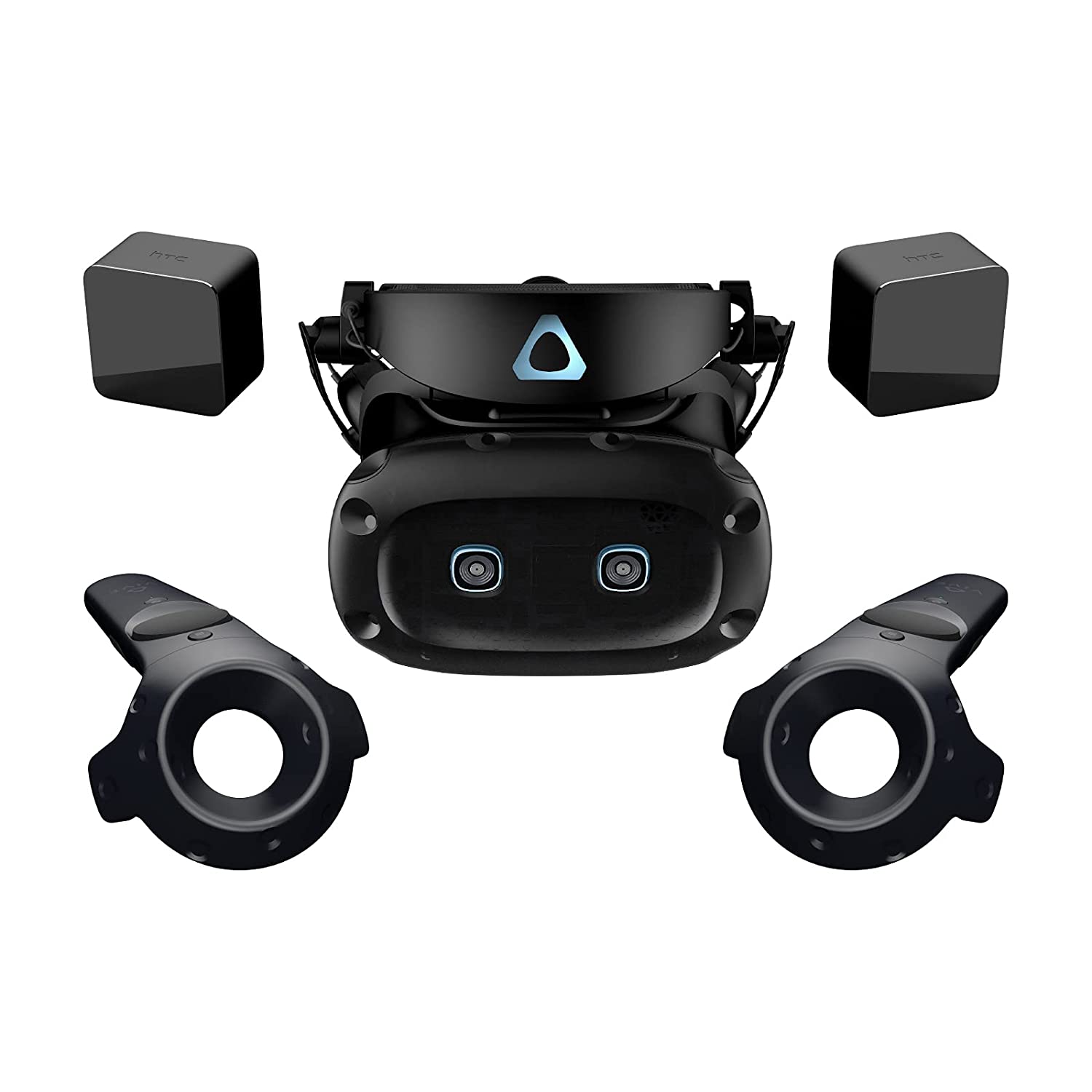 HTC's Vive Cosmos is the upgraded version of the original Vive, and the company's more affordable VR offering. It features a higher resolution and replaces the external base stations with outward-facing cameras for motion tracking. It's a comprehensive package for whole-room VR and is one of the more affordable PC-tethered setups at $699 for the entire package.
For even better motion tracking, the Vive Cosmos Elite brings back external base stations to augment how it follows your head and motion controllers, though it's more expensive at $899.
Sony PlayStation VR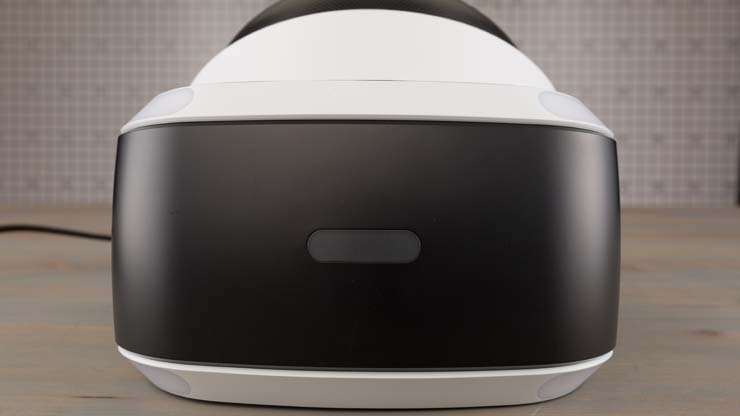 The PlayStation VR is interesting thanks to Sony backing its development, plus the PlayStation 4's affordability and availability compared with gaming PCs. All you need is the headset, a PlayStation 4, and a PlayStation Camera (now included with most PlayStation VR bundles). PSVR's also compatible with the PlayStation 5, but you'll need to request a free adapter from Sony for the PlayStation Camera to work.
There are some excellent games on PS VR like Moss, Rez Infinite, Until Dawn: Rush of Blood, and Five Nights at Freddie's: Help Wanted. Many PlayStation VR games work with the Dual shock 4, so you don't even need motion controls. However, those motion controls are where the PlayStation VR lags; the headset still uses the PlayStation Move wands from the PlayStation 3 era, and they aren't nearly as capable or comfortable as the Oculus Touch controllers. They're also expensive, and not always included in PlayStation VR bundles.
Sony is working on a new PlayStation VR system for the PlayStation 5, with redesigned controllers. The new headset hasn't been revealed yet, but the company has released a preview of the new controllers.
Windows Mixed Reality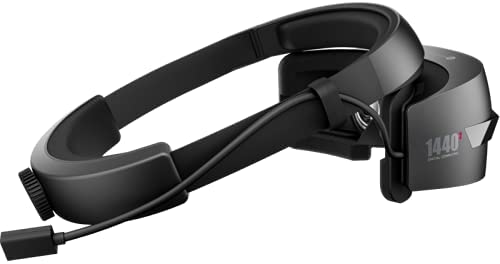 Microsoft has been promoting its partnership with multiple headset manufacturers to produce a series of Windows 10-ready "mixed reality" headsets for the last few years. The distinction between virtual reality and mixed reality is so far dubious, but it shows an integration of augmented reality (AR) technology using cameras on the helmet. From the different headsets we've tested, the hardware is sound, and the setup is simple, but position tracking isn't as accurate as tethered headsets with external sensors or the Quest 2 with its outward-facing tracking cameras. Also, the Windows Mixed Reality store doesn't have as many interesting VR experiences as the Rift and SteamVR stores, though you can use SteamVR games on Windows Mixed Reality headsets, again with some software wrestling.
While several third-party manufacturers have worked on Windows Mixed Reality headsets over the last few years, the only current-generation consumer Windows Mixed Reality headset is the HP Reverb G2.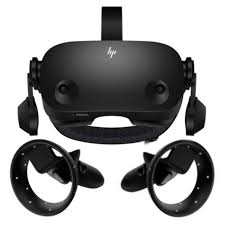 What About the Metaverse?
The newly rebranded-to-Meta Facebook might eventually push the Quest 2 and other Oculus devices with a bigger eye for broad platform integration. The company's plans to build a "metaverse" will probably include AR and VR systems, and the Oculus division would be the natural means for that. VP of AR/VR at Facebook, Andrew Bosworth, has stated that the metaverse will "build the connective tissue" between Oculus headsets and other Facebook/Meta devices, so they will certainly be involved.
The metaverse is still a vague concept, and Meta hasn't been completely clear on what exactly it's doing with it. Our metaverse guide will help you understand what's happening, based on the few available details.
What phoned-Based VR?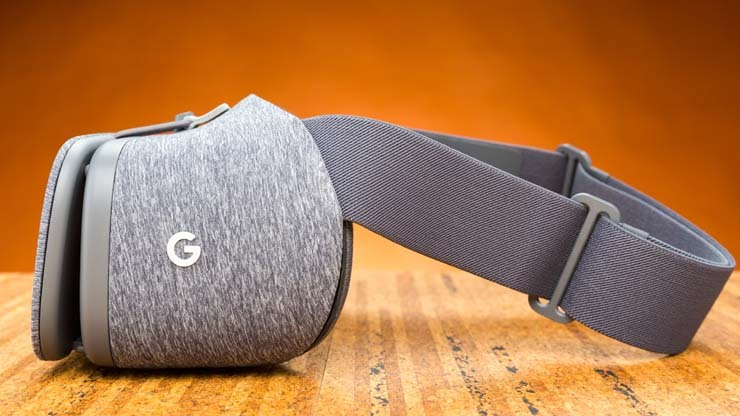 VR headsets that use your smartphone to serve as both the brains and display of the system were once commonplace, with Google Cardboard and the Samsung Gear VR letting anyone with a compatible phone get a VR experience for under $150.
These headsets have slowed to a trickle, and Google has discontinued its Daydream View headset while Samsung hasn't updated the Gear VR since the Galaxy S9's arrival. You can still find cheap shell headsets, but the software ecosystem and support for them is almost nil. For now, phone-based VR is effectively dead.
The Best Augmented Reality Headsets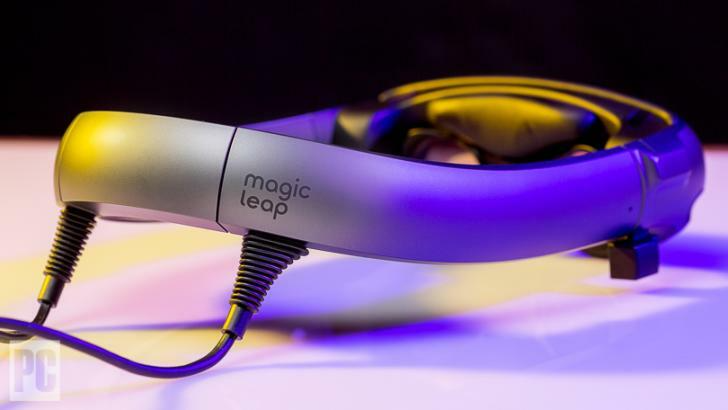 You might have seen some other famous visual headsets pop up over the last few years, including the Microsoft HoloLens and the Magic Leap One. They aren't on this list for a few reasons, but the biggest one is that they're augmented reality (AR) headsets, not virtual reality headsets. And yes, there's a difference.
Images over whatever you're looking at, but those images complement and interact with the surrounding area. You can make a web browser pop up in the middle of a room, for instance, or watch animals run around your coffee table. It's fascinating technology that could hint at the future of computing.
The emphasis here is on the future, as in several years away. That brings us to the second biggest reason the HoloLens and Magic Leap One aren't on this list: They aren't consumer products. Both devices are purely intended as development hardware, so they can make AR software for their platforms.
Considering each headset costs several thousand dollars, you shouldn't expect an extensive library of AR experiences for a while. Outside of specific enterprise and education uses, AR headsets are an early adopter playground and not for most users.
With that in mind, we'll continue to track the best new VR headsets as they are released, so check back soon for updates. And after you find the right headset, check out our best VR games list.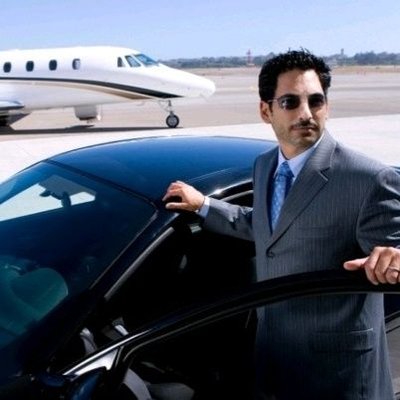 You should also check out the following articles:
Subscribe now to our YouTube channel
Subscribe now to our Facebook Page
Subscribe now to our twitter page
Subscribe now to our Instagram

Subscribe To my personal page on linkedin
Subscribe To my personal page on tiktok page for those who love to dance :)
Want to know what else is going to be in the coming years? Follow me. Follow the future. Sign up for my friend's letter.