Facebook is going to change its name next week to reflect its focus on the metaverse.

Mark Zuckerberg, the CEO of Facebook, plans to talk about the rebranding during the company's annual Connect conference on Oct. 28, but an announcement could come sooner, citing an unnamed source with firsthand knowledge of the situation.
A rebranded Facebook, similar to Google's parent Alphabet, would likely create an umbrella firm that handles the Facebook app, as well as Instagram, WhatsApp, and Oculus.

Since Facebook purchased virtual reality headset maker Oculus in 2014, the concept of a metaverse — a computer-generated environment where individuals may interact with each other via AR, VR, and other technologies — has been discussed. Many significant IT corporations are interested in expanding the metaverse, with developers comparing it to the internet in terms of openness and interoperability.

The idea of a Facebook-led metaverse has been met with considerable skepticism. In reaction to a post criticizing Zuckerberg's goals, Twitter CEO Jack Dorsey claimed the idea was dystopian on Tuesday.

The planned renaming comes just a day after the firm stated in a blog post that over the next five years, it will hire about 10,000 individuals from within the EU to work on Horizon Worlds, a 3D virtual play place.

It's also sparked conjecture regarding the company's new name on the internet. Some have offered names like FB or Horizon, while others appear to be supporting Meta as a candidate.

Facebook refused to comment on the report, claiming that company does not comment on rumors or speculation.
Private customers can purchase virtual and augmented reality products on the world's well-known and largest sites:
Do you like our news? Give us a 5-star rating and review on Google to show your support for the website.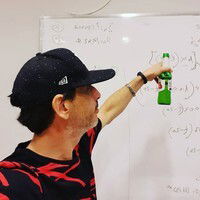 You should also check out the following articles: