September VR Releases don't look so fantastic this month. Especially after a run of huge new releases like August. However, there are a good bunch of indie titles to have a look at. Not forgetting that one of the best VR games gets a tasty upgrade. These are the September VR Releases:
Puzzling Places (September 2nd) – Quest
Puzzling Places is a relaxing and wholesome 3D jigsaw puzzle where players put together hyper-realistic miniatures of beautiful places from around the globe. By establishing a meditative and calm atmosphere, the game focuses on achievable challenges and a tangible feeling of progression and completion
Space Pirate Trainer DX Update (September 9th) – Quest
Coming to Quest only, Space Pirate Arena is a glimpse into the future of laser tag. It is a multiplayer hall-scale VR game designed to get players off their couches and onto basketball courts, halls, and tennis courts. Zapping with friends in a multiplayer frenzied game of hide and seek that's all based in the Space Pirate Trainer universe. Highly entertaining, fully immersive and a lot of calories burnt after one game… That's Space Pirate Arena.
Brink Traveler (September 9th) – Quest, PC VR
Another VR travel app, Brink, brings real-world scenes to life in real-scale 3D. BRINK Traveler is a virtual travel experience that takes you to amazing natural locations in full 3D to feel you're really there.
Star Wars: Tales From The Galaxy's Edge Part 2 Last Call (September 15th) – Quest
Announced only recently, Star Wars: Tales from the Galaxy's Edge, you play a droid repair technician who crashes on the planet Batuu. In typical Star Wars fashion, you get swept up in a grand adventure, proving that anyone can become a hero. Players will explore more places in the Star Wars galaxy through Seezelslak's legendary Tales and so much more in this epic conclusion.
Table of Tales: The Crooked Crown (September 15th) – PC VR
Table of Tales: The Crooked Crown is an RPG that brings a magical table to life before your very eyes. The Table grants you the power to guide a party of Scoundrels through the dangerous and intriguing realm of the Crown Islands. You will determine the fate of the Scoundrels through tactical, turn-based combat. You will roll dice and determine whether they overcome the challenges they face or deal with consequences when they can't!
Clash of Chefs VR (September 16th) – Quest, PC VR
Another take on Overcooked in VR, Clash of Chefs VR is all about who's the fastest cook. Prepare ordered food and drinks to satisfy your customers. ·Flip the burgers, chop veggies and pray it doesn't ruin your diet!
Song in the Smoke (September 18th) – Quest, PSVR, Rift
In the extra slice of story-based DLC, you'll have to assault enemy gangs, defend yourself from hordes of walkers, and reclaim the supply cache. The free update is said to include "new missions, new threats, and a new mystery to uncover," and should take around 4-6 hours to finish. Apparently, there's still more yet to come to the game, so we should be on the lookout.
Rhythm Of The Universe: Ionia (September 23rd) – Quest, PSVR, PC VR
IONIA™ is a single-player fantasy-adventure puzzle VR game for all ages. Get up close with music-inspired creatures in a lush forest teeming with life. Discover music-based magic on your quest to save the Harpa, a mythical creature whose habitat is on the brink of destruction.
Jurassic World: Aftermath Part 2 (September 30th) – Quest
Isla Nublar isn't done with you yet. The cliffhanger from last year's Jurassic World VR adventure finally gets its conclusion. Bringing the story to its thrilling conclusion, Jurassic World Aftermath: Part 2 picks up right where players left off. Aftermath rounds out the releases this month.So that's it for the September VR Releases. What are you going to pick up this month? Does anything take your fancy? Walking Dead is bound to be excellent and I can't wait. Please post your thoughts in the comments section below.
Do you like our news? Give us a 5-star rating and review on Google to show your support for the website.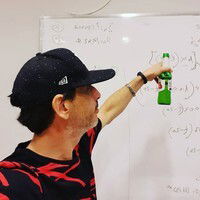 You should also check out the following articles: