Nerf's toy blasters have made their way onto computers and smartphones, and are now making their way into virtual reality. In 2022, Meta Quest will release Nerf Ultimate Championship, a new multiplayer shooter. The new game gives players new and old blasters to use in team-based combat in Nerf arenas filled with screaming fans.

A short reveal trailer shows a squad of four players getting locked and loaded ahead of battle in neon-lit outfits that resemble the iconic costumes from Disney's Tron. Secret Location, a virtual reality studio that won an Emmy for its work on The Sleepy Hollow Virtual Reality Experience, makes the game. Hasbro purchased the developer in 2019 as part of its $3.8 billion acquisition of Entertainment One, the media conglomerate best known for children's shows like Peppa Pig and PJ Masks.

For the time being, that's all we know about the new game; more information will be released closer to its release. Hasbro appears to be returning to gaming over two decades after the release of Nerf Arena Blast on PC. It even released a smartphone-based augmented reality game for its Nerf Laser Ops Pro blasters in 2018.
become the Ultimate NERF Champion, the studio says on the game's official website.

It might be a good idea to stick to virtual reality and avoid the juggernaut that is Fortnite. Though VR already has several notable shooters, such as the battle royale game Population: One, which was recently gained by Facebook's Oculus through the acquisition of the game's developer, Big box VR, and the team-based shooter Hyper Dash.
Over the weekend, Hasbro and VR studio Secret Location announced that a Nerf-branded multiplayer shooter will come to Meta Quest next year.
The arena shooter, dubbed Nerf Ultimate Championship, is said to offer "a wide range of new and classic blasters as you leap around fantastic arenas in intense head-to-head team matches," according to Secret Location.
Do you like our news? Give us a 5-star rating and review on Google to show your support for the website.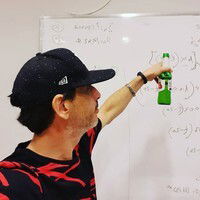 You should also check out the following articles: