While Facebook undergoes a major rebranding, its application offerings will largely remain unchanged. Facebook, Instagram, and WhatsApp will keep their current names, and users will be required to create a unified account at some point in the future. The announcement was made at Connect 2021, where CEO Mark Zuckerberg stated in his keynote speech that individual services will not be rebranded. Following Zuckerberg's keynote, Andrew Bosworth, the company's VP of AR and VR, took the stage to announce that the Oculus brand would now be renamed Meta.
In other words, while Meta is the umbrella brand for all Facebook products, we can expect Meta to be used for the company's AR/VR services as well. Customers could expect to see the transition unfold over time, according to Bosworth's statement at the time, which is also reflected in Bosworth's Facebook post to that effect. The transition appears to be swift and bold, having already begun less than a week after the initial announcement.
Although Facebook (now Meta) has yet to issue a formal press release announcing Quest's transformation to Meta, the Meta brand is beginning to appear in blogs and marketing materials related to Oculus Quest. Meta Quest is partnering with Meta Quest, not Oculus Quest, for a special Star Wars preview, according to a blog post from November 5, 2021. Meta Quest will likely appear in more communications in the future, eventually replacing the Oculus brand – at least in consumer-facing applications.
What is Meta Quest, exactly?
Simply put, Meta Quest is the new name for the VR headsets that were previously known as Oculus. Oculus was founded in 2012 by a group of hardware enthusiasts and independent developers. It was started with a Kickstarter campaign and quickly grew to raise $921 million over several rounds of funding. In 2014, Facebook paid $2 billion for Oculus, bringing its market-leading virtual reality capabilities into the fold. Oculus has released several headsets since then, including the Oculus Go, Oculus Quest, and Oculus Quest 2. Following Facebook's rebrand, these will now be known as Meta Quest or Meta Quest 2.
What Does Meta Quest's Launch Mean for Users?
According to Bosworth's announcement, the change will have a significant impact on users starting in early 2022. New device shipments will be rebranded as Meta Quest rather than Oculus Quest. In a similar vein, the Oculus app will be renamed Meta Quest. In the coming months, Meta plans to emphasize and strengthen Oculus' social capabilities. While the Oculus VR headset has always had collaborative features for work and personal life, Meta Horizon will reintroduce these services (formerly known as Facebook Horizon). On the Meta Quest, users can expect services such as Horizon Home, Horizon Venues, Horizon Friends, and Horizon Workrooms.
All of these will be accessible using your Meta unified credentials once again. Meta Quest is working on new ways to log in that do not require a Facebook account.
Is the Oculus still going to exist?
Bosworth had previously stated on Facebook that the Oculus brand name would be "retired." On Twitter, he quickly corrected the post, saying that "retiring" was "too strong a term." Indeed, Oculus is one of the most popular VR headsets in the world, and one of the few VR devices that is widely available in most regions. Oculus is synonymous with VR gear for a segment of users, and Meta may be "jumping the gun" by retiring the name so soon. That's why Bosworth explains that Oculus will continue to live on in a different, non-consumer-facing avatar.
"While the hardware brand will change, Oculus will remain a core part of our DNA and will live on in things like software and developer tools," he explained. To put it another way, while there will no longer be an Oculus Quest, we can expect the Oculus developer tools to keep their names. Meta Quest, on the other hand, is likely to take over the branding in the near future.
In a post-pandemic world, a meta quest is required.
In 2019, global VR adoption was still gaining traction, and Oculus Quest was one of the few leaders in a still-developing market. In 2021, the VR industry will be very different, with usage having skyrocketed in the last 18 months. In the United States, for example, nearly a quarter of users have tried an AR/VR headset in the last year. According to another survey, 83 percent of respondents believe that technology investment will increase in the coming years, compared to previous years. Meta Quest is well positioned to take advantage of this opportunity, with new hardware branding and underlying VR software and services. Importantly, you won't need a Facebook account to use Meta Quest starting next year, which will be a welcome change for many in terms of privacy and control. As we spend more time online and in virtual spaces, Meta's success will be dependent on well-designed VR experiences.
The Industry's Reaction to Meta Quest
While many will be disappointed to see Oculus go, it was only a matter of time before Meta (derived from the term metaverse) rebranded its VR arm. Even before its acquisition by Facebook, Oculus was a fan favorite among users, and many customers remain loyal to the original brand. One of the main reasons for Facebook's rebranding to Meta, according to Mark Zuckerberg, is that it was too "awkward" to have a product and umbrella brand with the same name when there are so many products and services at play. It may appear counterintuitive to rename Oculus as Meta, given that the company now has a product with the same name as its umbrella brand. Meta Quest, in general, reflects Meta's desire to reimagine itself as a social VR company rather than a social media company. We anticipate new software and services under the hood in the coming months that will enhance Meta Quest's value proposition.
Amit Caesar wrote the article: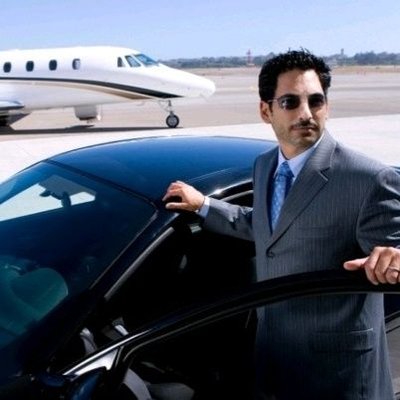 You should also check out the following articles:
Subscribe now to our YouTube channel
Subscribe now to our Facebook Page
Subscribe now to our twitter page
Subscribe now to our Instagram

Subscribe To my personal page on linkedin
Subscribe To my personal page on tiktok page for those who love to dance :)
Don't forget to be my friend. Sign up for my friend's letter. So I can tell you ALL about the news from the world of VR&AR, plus as my new friends I will send you my new article on how to make money from VR&AR for free.