What's my problem with all this VR? Most of the educators have no idea about it. Or at least it doesn't have enough to be effective and sensible partners for software houses and application developers. They don't know how to sell because we don't know what we're buying. This is the main thesis, but the point is not to defend it, but to improve it a bit. Otherwise, virtual reality will never enter education permanently. No matter how many startups in the edtech industry are created. No matter how many wow effects we cause. Why?
First steps of VR in education
The first VR lessons were conducted using the HTC Vive Pro goggles. The image from virtual reality was transmitted using YouTube. Students had a chance to take part in math or English lessons. Thanks to the use of modern technologies, they learned about geometric shapes in outer space, or practiced words in a virtual apartment. Interestingly, the classes also used Half-Life: Alyx – the latest installment of the well-known series by Valve, which has a chance to revolutionize the virtual reality gameplay market. The school in Poznań is planning to buy more VR sets soon – these will allow lessons with VR goggles to be conducted with students. I hope that other institutions will also start using similar solutions and other students will be able to try their hand at virtual reality – even for learning. The growing popularity of virtual and augmented reality solutions may lead to the creation of new educational tools. VR goggles can be used to conduct experiments and demonstrations that cannot be carried out in a classic classroom. In virtual reality, you can follow the launch of a space rocket, walk on the surface of the moon or study the anatomy of dinosaurs. The question is – what experiences with virtual reality do educators have?
Our VR experiences are usually quite basic:
First case: we buy cardboard or simple goggles to connect to our own phone, and then browse YouTube resources by searching for spherical materials or download randomly applications that are to help us start our adventure with VR. Second case: at some conference we come across a stand where the exhibitor has something more professional, such as an Oculus, and it encourages us to put it on our heads to show off what she does and sells. Any subject and industry of the event – such stands have been so popular for several years that they will prove themselves even at liturgical fashion fairs.
Why such VR in education will not work
VR is often combined with other technologies like AR, sometimes confused with spherical video, and generally anything that involves wearing strange glasses on your head is consistently called VR. However, there is one fundamental difference between virtual reality (VR), augmented reality (AR) or even mixed reality (MR), which places virtual reality in a completely different place. It's an immersion. The word comes from Latin (immergo) and means immersion. This is the key – immersion in a virtual world that gives you a completely different experience. In order to achieve them, we must have the appropriate conditions and equipment. If you put on the goggles at the stand during the fair, knowing what situation you are in, you will not achieve the optimal condition. I omit the fact that such content is prepared with the thought and presentation of VR capabilities to a wide audience quickly and massively. It's just that the possibilities say nothing about specific situations and applications. The conclusion is that in order to be serious partners in the creative, educational and – as a whole – business process, we need to familiarize ourselves with this subject. Only this will allow us to consciously express our needs and work with developers of applications and content for them. Currently, it is a bit like an expensive boutique, where each developer shows his portfolio and evaluates subsequent projects for the client's needs. We – as clients – do not yet have the appropriate experience to be able to express our needs well, not to mention designing a VR-based teaching process. The effect is that creators and developers become methodologists. They cannot prove themselves in this role, because the legislative power must be separated from the executive power.
Better results and more motivation
The use of virtual reality in school conditions is still new to us. However, all over the world, such modern solutions are successfully used in education at the primary level, in secondary schools, and at universities. In recent years, numerous studies have been conducted on the effectiveness of lessons conducted with the use of virtual reality. Scientists already have convincing evidence that this is a good way to introduce students to the world of science, especially science. The results of a study conducted at the University of California, published in 2018, show that lessons conducted with the use of virtual reality aroused more interest and motivation in students than those based on presentation slides. In research conducted at Spanish technical universities, it has been proven that the use of educational virtual reality programs improves spatial thinking ability.
Is it worth investing in education with the use of virtual reality?
Yes, we would like to encourage you to find and learn more applications thanks to which you can increase your knowledge. Even if you do not have special equipment in the form of a powerful PC and the entire VR set, maybe your phone supports virtual reality. You can check it using such an application for android phones.
sum up – VR can be interesting and useful at the same time. It all depends on how you use the potential of virtual reality. If you managed to find an interesting application, thanks to which you learned something new, let us know about it in the comment and briefly describe it. Research conducted by scientists from the University of Maryland shows that the use of VR goggles allows you to absorb as much as 90 percent. information, and learning by means of a computer – only 78 percent. The Apollo's Moon Shot AR application is a good example of the creative use of technology in the education process. The software developed on the occasion of the 50th anniversary of the Apollo landing on the moon allows you to get acquainted with the history of the Apollo mission in an immersive way. In addition to the library of archival films, recordings and photos, it also includes an augmented reality experience that will allow us to walk on the surface of the moon, look at 11 scientific experiments and launch the Saturn V rocket. According to analysts from Market sand Markets, the value of the global virtual reality market in 2018 amounted to USD 7.9 billion. It is expected to rise to $ 55.7 by 2024. with an average annual growth rate of 33.5 percent. Don't miss out on the potential of future VR education.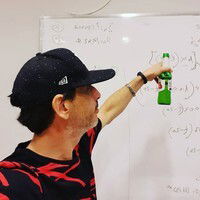 You should also check out the following articles: