The Oculus Quest library is only growing larger and stronger by the day, with a few options available in most genres. For first-person shooter fans, we've put together this eclectic list of shooters available on Quest. Some of these games stay quite faithful to the traditional conventions of the genre, while others put a twist on the gameplay in fresh and exciting ways that feel potent in VR.
Here are some examples of some of the biggest hits:
Beat Saber
Moss
Star Wars Vader Immortal
Superhot VR
---
Robo Recall
Dead & Buried II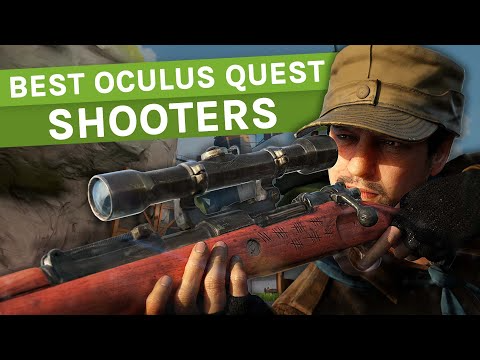 Here's our list of the 10 best FPS games available now on the Oculus Quest. You'll be able to pick all these titles up from the Oculus Quest store.
Honorable Mention: Dr Beef's Classic Ports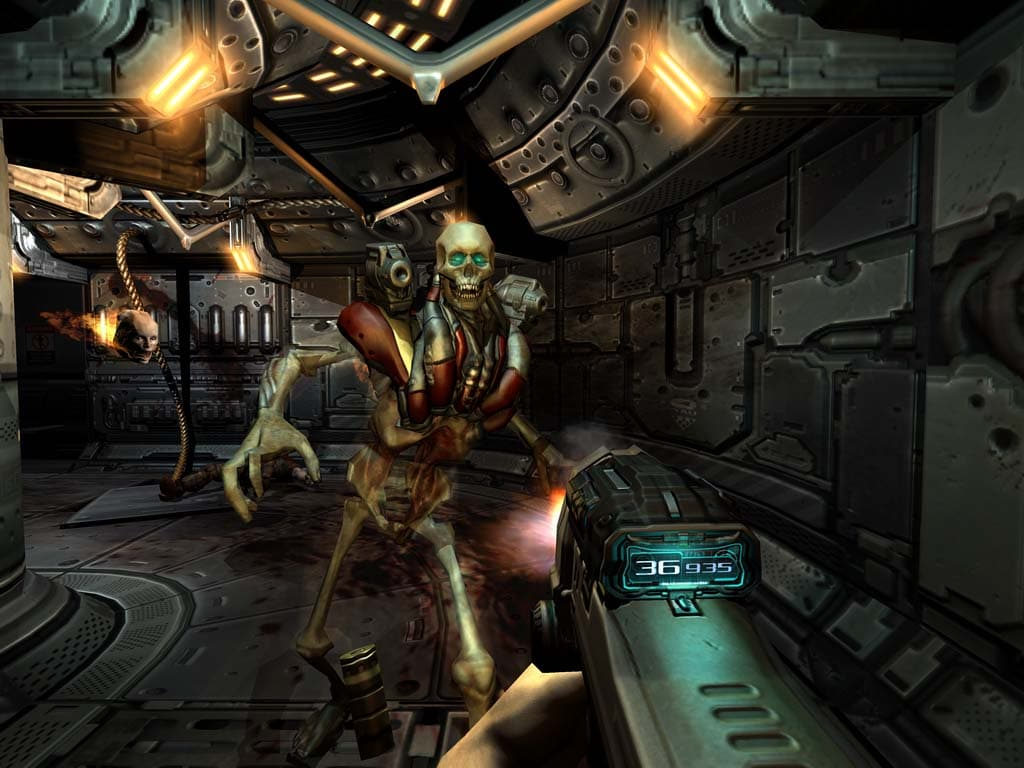 Team Beef, consisting of some community developers and spearheaded by Simon 'DrBeef' Brown, consistently create fantastic ports of classic games available to sideload through SideQuest such as DOOM 3, Return to Castle Wolfenstein, and more.
---
Space Pirate Trainer DX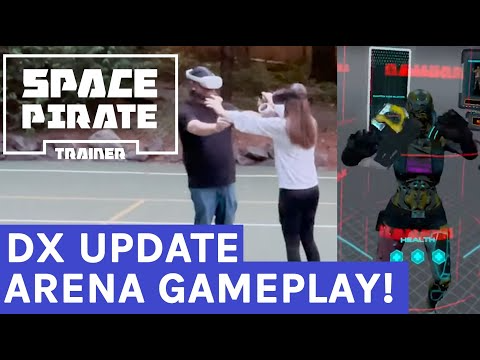 Space Pirate Trainer was already at the top of the wave shooter era of VR and worthy of addition to basically anyone's library. But, in mid-2021, the game got a major update that includes an arena mode. this requires two players to seek a large space (think basketball court or bigger), draw up a Guardian boundary and then enjoy incredible games of virtual laser tag. Not the most accessible Quest shooter, no, but one of the most enjoyable experiences you can have all the same.
---
Phantom: Covert Ops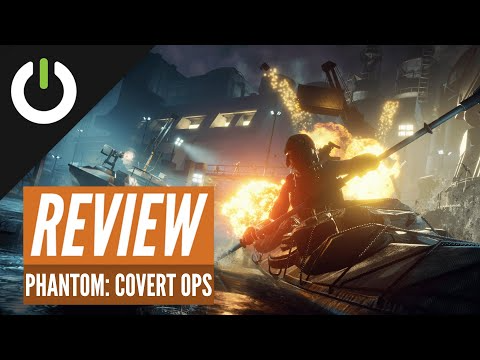 Phantom is one of a few games on this list that gets in on a technicality. It's more of a stealth game than it is a shooter but, even with that considered, its FPS mechanics are still more developed that a lot of other entries in the genre. Set over the course of a single night, you infiltrate a hostile facility by kayak and use silenced weapons to sneak through trenches. Get caught and you can rely on a trusty machine gun to get you out of trouble, too. Phantom is a polished experience any shooter fan should consider.
---
Robo Recall Unplugged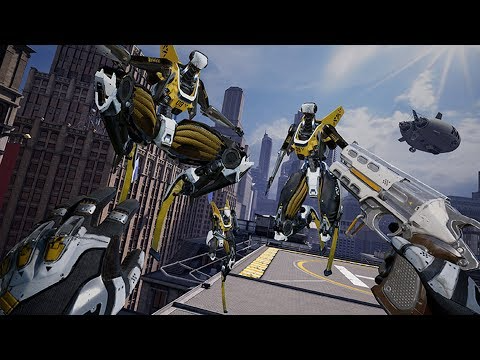 This was a somewhat unexpected arrival on Quest — the high graphical fidelity of the original game meant that a Quest version seemed unlikely. However, while the visuals aren't on par with the PC original by any means, the entire core experience remains in tact and provides Quest players with an expansive wave shooter on a grand scale. It's time to mow down some robots!
---
Larcenauts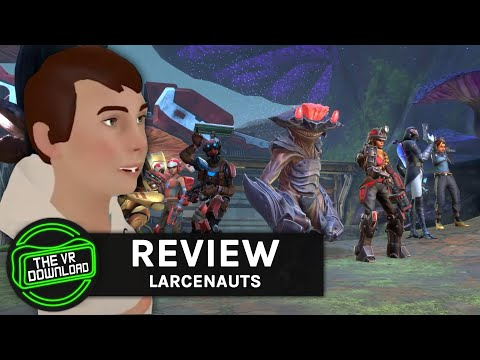 After what many described as a rough launch, Larcenauts fought its way back with immediate updates to fix the Overwatch-inspired shooter's biggest flaws. Now, with manual reloading and sprint options included, it's much easier to dial in on the fantastic hero shooter gameplay, which has been finely balanced to make sure each character plays an important role. Larcenauts takes a bit to really learn but, once you do, you'll find one of VR's deepest and most rewarding shooters.
---
Population: One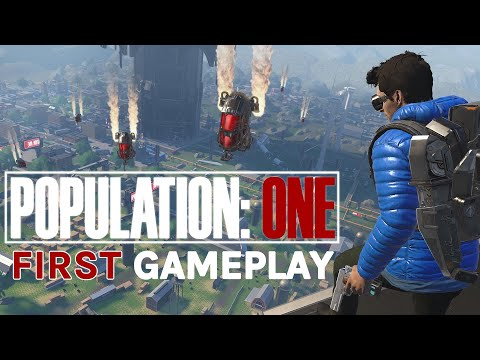 With the success of Fortnite and the battle royale genre, something similar coming to VR was inevitable. Late last year, Population: One filled that gap in the market.
If you're looking for a VR battle royale to play with friends, then look no further. This three-man squad-only shooter follows the same basic premise as Fortnite complete with a basic wall-building system, but the addition of climbing and a deployable wingsuit for gliding sets it apart by letting you scale any building or structure.
The game has received plenty of post-launch support and content updates, so if you're looking for a multiplayer VR FPS to sink your teeth into long-term, Population: One is probably your best bet.
---
Contractors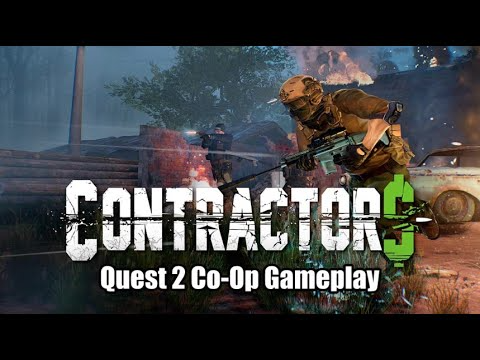 What this military-themed shooter lacks in visuals on Quest, it makes up for in performance, content, and gameplay.
Similar in pace to a Call of Duty game, Contractors features a wide selection of loadout options and different guns, all with active reloading. There's tremendous freedom of movement as well, if your stomach can handle it, like being able to jump, sprint, and slide around maps. You can play solo missions, but the real focus is multiplayer, where you'll be able to choose between co-op objectives and online competitive PvP matches.
Pistol Whip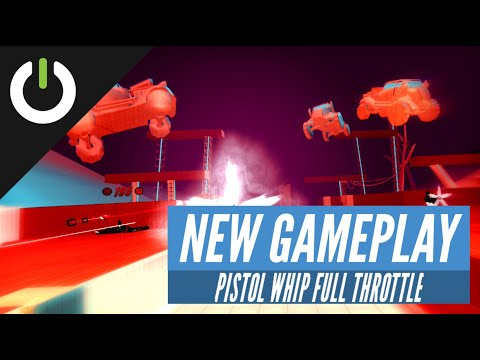 Pistol Whip is not a shooter in the traditional sense — you're wielding a gun, but you use it in a way that combines shooters with rhythm games, mowing down enemies to the beat of the music. The more in time you are with the track, the higher your score. While it's a well-worn comparison at this point, the game lands somewhere between a Beat Saber and Superhot hybrid, and definitely not in a bad way.
The game launched with 10 original tracks, but has since added a bunch more in free post-launch updates, such as the Mad Max-inspired 'Full Throttle' level, which you can see in the footage embedded above. If you're looking for a shooter-rhythm game hybrid, then give Pistol Whip a shot.
---
Sniper Elite VR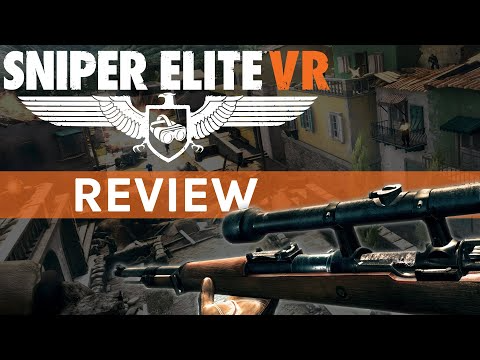 Rebellion's VR spin-off of its shooter series took a while to materialize, but the wait was well worth it. VR breathes new life into an aging formula with fantastic weapon handling that asks players to manually reload rifles and large levels that have you mixing up stealth with full-on firefights. Though Sniper Elite VR might be a fairly routine shooter by flatscreen standards, its full campaign makes it a refreshingly meaty Quest offering, and one of the best VR shooters.
Onward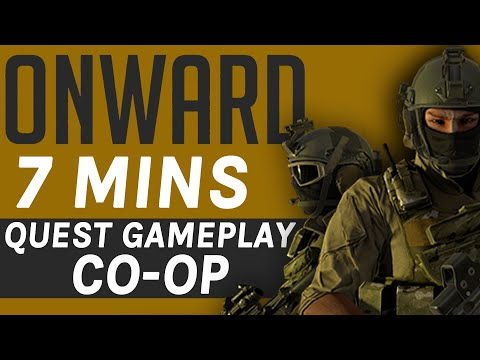 If you're looking for a competitive multiplayer shooter on Oculus Quest, then Onward has to be your pick. In his review, David dubbed Onward as the definitive military sim FPS — you play in 5v5 battles against other players online, with an array of weapons and three game modes to choose from. While it's missing the visual fidelity and some of the custom features from the PC VR version of the game (many of which have been promised to arrive in a future update), it is still easily one of the best multiplayer VR games on the Quest. As David put it, "this should be in every Quest user's library that enjoys shooters — hands down."
---
The Walking Dead: Saints & Sinners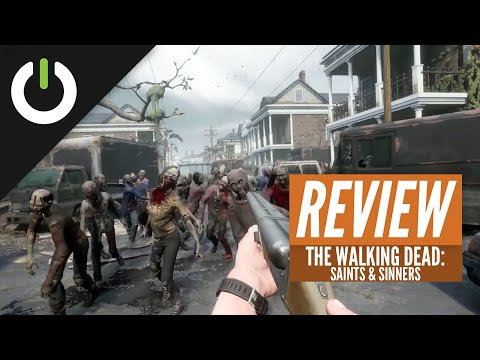 As a survival game, shooting is only one part of the overall Saints & Sinners experience (and the game's real joy is in its melee weapons). But Skydance Interactive's physics-driven approach makes for some of the most interesting weapon handling you'll find on Oculus Quest, with pistols that need to be properly steadied and two-handed weapons that can be a genuine handful if you don't get the right process down. This makes raids on enemy camps and back-against-the-wall zombie shootouts unlike anything else you'll find on the platform.
---
Superhot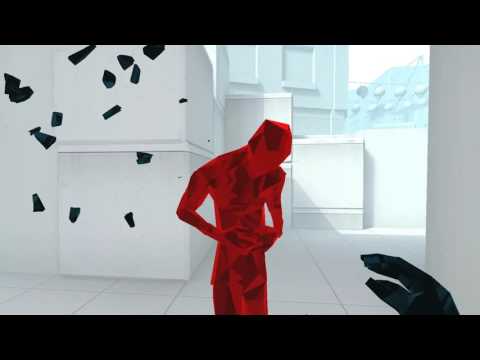 Superhot has found itself near the top of so many of our lists, but for good reason — the game is an innovative take on the FPS genre. While it's fun on any VR platform, the Quest is undoubtledly the best headset to play the game on. The wireless freedom truly unlocks Superhot's full potential — you can spin, bend and crouch your way out of sticky situations that culminate to make one of the most inventive and unique shooters in VR history.
---
Resident Evil 4 VR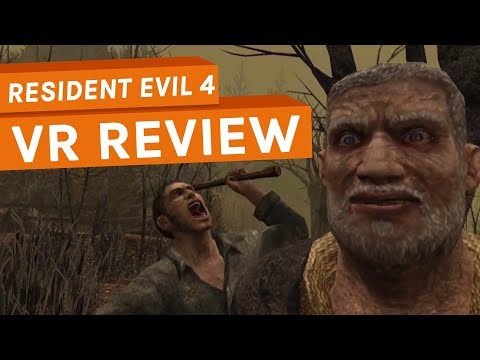 This might not technically be a traditional shooter with enemies returning fire, but Resident Evil 4 VR still has some of the most satisfying and engaging gunplay you'll find in all of VR. The Capcom classic has been turned into a full VR FPS with highly customizable controls. For our money, it's best to turn off the laser sight and have an authentic experience trying to take careful aim. That makes it one of the best Oculus Quest 2 shooters.
---
Sweet Surrender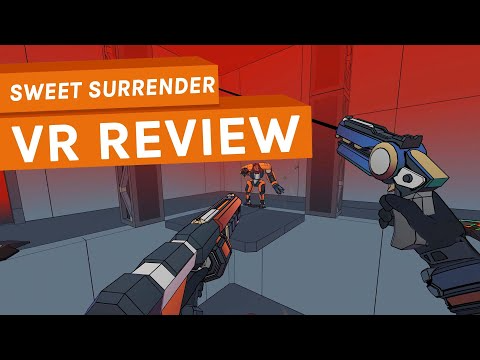 VR has some great roguelite adventures, but only one of them is a full-blown shooter. Sweet Surrender boasts colorful FPS gameplay in which you fight your way through a metropolis full of deadly robots. A moreish core loop, active combat and great range of enemies make this one to keep coming back to, and its developers are promising plenty of free updates, too.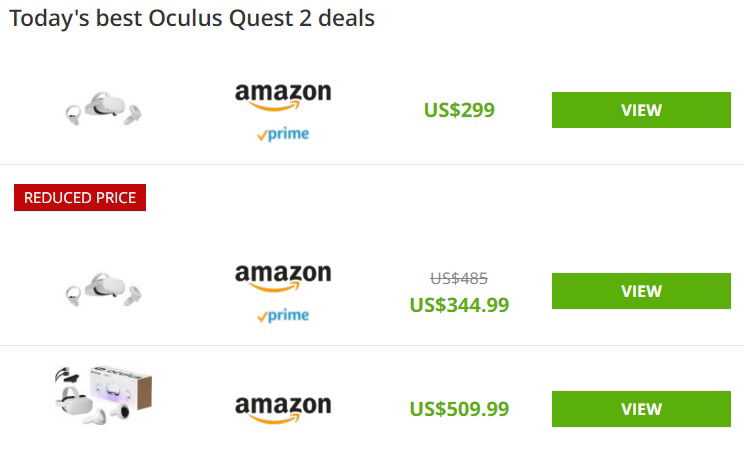 You should also check out the following articles:
You should also check out the following articles:
Subscribe now to our YouTube channel
Subscribe now to our Facebook Page
Subscribe now to our twitter page
Subscribe now to our Instagram

Subscribe To my personal page on linkedin
Subscribe To my personal page on tiktok page for those who love to dance :)
Don't forget to be my friend. Sign up for my friend's letter. So I can tell you ALL about the news from the world of VR&AR, plus as my new friends I will send you my new article on how to make money from VR&AR for free.