If you're planning to invest in new virtual reality technology in the future, like many modern businesses, reviews can be extremely useful. It's difficult to know where to begin your tech search these days, with so many VR headsets to choose from. Our VR headset reviews are intended to assist you in navigating the VR technology market by categorizing the headset hardware you may require based on features and benefits.
The Pico G2 4K offers today's users the premium VR interactions they've been looking for, with a sensational 4K VR experience. Pico VR was introduced at CES 2019 and helped to establish Pico as a brand. This all-in-one headset is tailored for business use, with features such as kiosk mode and hands-free controls. In this Pico G2 4K headset review, we examine all of the factors that may persuade you to purchase this device. You'll learn about the ergonomic headset's design and construction, as well as how comfortable it is to wear for long periods of time. We also go over important concepts like usability, image quality, and software performance.
The Meta Quest 2 is one of the most well-known virtual reality headsets on the market right now, with consumers and business users alike. Because it is one of the easier-to-use and more affordable devices in the VR space, the Meta Quest 2 is one of the reasons why VR headsets have become a more realistic purchase for many modern businesses. In our Meta Quest 2 review, we go over the various features of the quest, how it works, and how easy it is to get started with VR in the Quest ecosystem. To help you decide if this is the right VR headset for your growing team, we go over important topics like comfort, visual quality, and battery life in our review.
The Magic Leap 2 is a cutting-edge XR device that is sleeker, smarter, and packed with intelligent Mixed Reality technology. Magic Leap began as one of the most notable forerunners in the augmented reality and mixed reality space, exploring the potential of headsets for more than just "virtual reality." In this Magic Leap 2 mixed reality headset review, we look at what manufacturers can achieve when they combine virtual and augmented reality. You'll learn everything you need to know about the MR headset, from its weight (which is important for comfort) to its capabilities. We also go over what features in the Magic Leap 2 make it such a strong competitor in today's headset market.
Varjo is one of the most well-known virtual reality brands today. With its enterprise-ready approach to VR technology, the company has quickly attracted the attention of a large number of businesses. Varjo's flagship VR headset, the VR-3, is currently available and features some of the most impressive visuals in the industry. In this Varjo VR-3 review, we look at how Varjo delivers virtual reality experiences that are second to none by combining the highest resolution in the industry with an exceptionally wide field of view. We'll go over the technology's unique features, such as built-in eye-tracking, the power of the visuals, and even the user-friendliness. This review will be useful if you're considering purchasing an enterprise-focused VR headset.
Lenovo is quickly gaining industry attention for those interested in the growing mixed reality headset space. The ThinkReality A6 is an augmented and mixed reality headset designed to help people collaborate and create more effectively in today's innovative teams. We'll go over the various features of the Lenovo ThinkReality A6 in our Lenovo ThinkReality A6 review, which was released as part of the Transform 3.0 annual event. ThinkReality's resolution per eye, lightweight design (intended for long-term use), and even how well the product can track your motions and hand gestures are all factors we consider.
The HoloLens 2 is currently the clear market leader in the mixed reality world, having been developed by innovators in both VR and AR experiences. This headset truly has it all, setting the bar for what mixed reality should feel like. Not only do you get a stunning holographic head-mounted display unit, but you also get 3D audio and multiple sensors. Our HoloLens 2 review delves into how Microsoft's leading MR technology is forever altering our perceptions of mixed reality. From the powerful holographic display to the processing and memory chips, we discuss the headset's key features.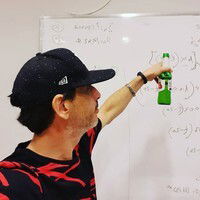 You should also check out the following articles:
Subscribe now to our YouTube channel
Subscribe now to our Facebook Page
Subscribe now to our twitter page
Subscribe now to our Instagram

Subscribe To my personal page on LinkedIn
Subscribe To my personal page on TikTok page for those who love to dance :)
Want to know what else is going to be in the coming years? Follow me. Follow the future. Sign up for my friend's letter.