What are the best games for Meta quest 2022, 2021?
Anshar Online ($7.99)
In Anshar Online, you are piloting a multitude of fighter spacecraft and need to save the galaxy, a full and recommended adrenaline game. All missions are playable in Co-op. It's a very competitive game.
Catan VR ($9.99)
Catan VR allows fans of the game board to be the best-selling virtual reality board. Play with other players from around the world, make trade deals with foreign friends. The game feels natural in its transition from a desk game to a VR like natural evolution, a recommended game, and in the video you will see how excellent it is.
Dead Secret: Circle ($14.99)
Eclipse: Edge of Light ($9.99)
A very creative game that feels a spiritual successor to the prestigious Us two Games game on Gear VR, only more ambitious. The developers took a lot of risks with the design of the game to make it pay off in the end. The smart use that developers made on this DAYDream controller gives players complete control over their movement. The result is a sci-fi memorable sci-fi adventure.
Republique VR ($9.99)
RPG based stealth game. And a team that has experience working on franchises like Metal Gear Solid, Halo, and FEAR created it, making it one of the most promising games for mobile VR. I divide the plot in the game into five parts.
Racket Fury: Table Tennis VR ($9.99)
Table tennis may not sound like something worth playing in VR, but it's well worth it. There is something very satisfying about watching realist physics, that everything goes just like it does in reality, even with the 3DOF controlled it works great.
Thumper ($9.99, Our Review)
Exceptional PSVR game that works great on go Oculus too. Even if you rarely play musical games, this game is a pity.
Void Racer ($4.99)
There aren't many racing games on Oculus Go. That's why this game is fun, very easy to control, and one-handed steering. It's super fast and fun!
Bait! (Free, In-App Purchases)
Bright colorful fishing game in VR. The game is very simple, but it works and it's fun. There are plenty of places to see fish to catch, and gear to collect. It's one of the easiest games that exists in virtual reality today.
Coaster Combat ($4.99)
You may have tried a roller coaster in virtual reality in the past, but not this one, the exceptional Coaster Combat. Not only are the tracks amazing, the twists are very noticeable, but that's not all. Add a rifle to it now and start shooting enemies along the way. Each track procedurally created according to a defined theme, so you'll never be on the same train twice.
Drop Dead ($9.99)
If you've ever had smartphone-based virtual reality goggles and downloaded games from the PLAY powers, then you probably know Drop Dead, it's a fun, fun zombie game
End Space ($ 7.99)
There are a lot of space fighting games. But unlike Anshar online, also because of the multiplayer features of the game, there is also a single-player plot option with lots of missions and upgrades, it's important to note that this is a prime quality game.
Face Your Fears (Free)
For those who don't know, download now. This is a 360-degree horror video collection, it's so good videos that also make them play. Which really if you could need the size is very suitable for Black Mirror fans.
Keep Talking and Nobody Explodes ($ 9.99)
In this game you have to disable a bomb and the only way to disable the bomb is friends who help you through the TV screen connected to Oculus Go. You have to describe what you see in the game and the larger the group and the more drinks the game quickly becomes one of the best games for the party.
Ocean Rift ($ 9.99)
This is not a game here, more like an underwater safari slightly interactively. If you love the ocean, the sea creatures, now you can dive whenever you want.
Virtual Virtual Reality ($9.99)
No, this is not a typo. That's the actual name of this game. The game Virtual Reality is a surreal journey through a distant future where humanity has become dependent on virtual reality.
Wands ($9.99, Currently Discounted)
Duel Game A game where you can pick a load out of spells and take them into battle, where you can also teleport yourself around the fighting scene.
The Well ($4.99)
One of the most missing genres in the Oculus Go library is RPG. We have tons of puzzle games, weird adventures, but role-playing games have very few with an emphasis on action and exploration and where this game comes into play.
The best social apps for oculus Go
AltspaceVR (Free)
Microsoft's social networking apps, AltspaceVR lets people get together in rooms, hang out, play games, watch videos together, attend events and meetings like you're really there. This is one of the best ways to meet someone in VR right now, especially on Oculus.
big-screen (Free)
Software that lets you stream videos, movies, games, or anything else on your computer.
Oculus Rooms (Free)
All users of Oculus This app comes already installed in Oculus, there are endless rooms for chats or meetings. You can decorate the walls, floor, furniture, and even select photos from your phone from Facebook and hang on the wall as another custom layer.
Virtual Desktop ($9.99)
This app is just amazing. Lets you access your desktop from virtual reality glasses, connect to Wi-Fi - and then it works everywhere in the world.
Best Non-Gaming Media Apps
Dear Angelica (Free),
It's a short VR created for the Emmy ceremony, but it'll make you cry. One of the most exciting, beautiful, and amazing things you can experience in virtual reality.
MelodyVR (Free)
This app, you can go backstage and travel to festivals without ever leaving your home. An enormous collection of concerts and artists from a wide variety of genres and styles.
Guided Meditation VR (Free)
It's something a little different, but still highly recommended. If you want some peace away from anyone. Put your glasses on and go outside in calm, different environments.
Netflix (Free, Requires Subscription)
Why would anyone want to watch Netflix on the tiny phone screen? Can you just retreat to a cozy mountain cabin with intimate lighting and a massive TV screen instead? Everyone needs it installed.
Oculus Apps (Free)
Oculus's official apps definitely recommended for all Oculus users
Wander ($5.99)
Oculus Go doesn't have the official Google Earth VR app, but has the next best thing.
Within (Free),
Original 360 movie premiere.
YouTube VR (Free)
Official YouTube VR app, of course you need it! There is a large, growing 360-degree library and 3D videos.
Private customers can purchase virtual and augmented reality products on the world's well-known and largest sites: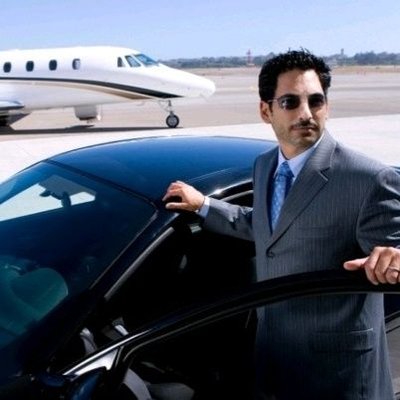 What would you do if you had a plot of metaverse land? Please get in touch with us.

You should also check out the following articles:
You should also check out the following articles:
Subscribe now to our YouTube channel
Subscribe now to our Facebook Page
Subscribe now to our twitter page
Subscribe now to our Instagram

Subscribe To my personal page on linkedin
Subscribe To my personal page on tiktok page for those who love to dance :)
Want to know what else is going to be in the coming years? Follow me. Follow the future. Sign up for my friend's letter.
Do you like our news? Give us a 5-star rating and review on Google to show your support for the website.
Introduce your friends to the easiest way to get things done
How to make Up To US$100 in less than a minute on fiverr?