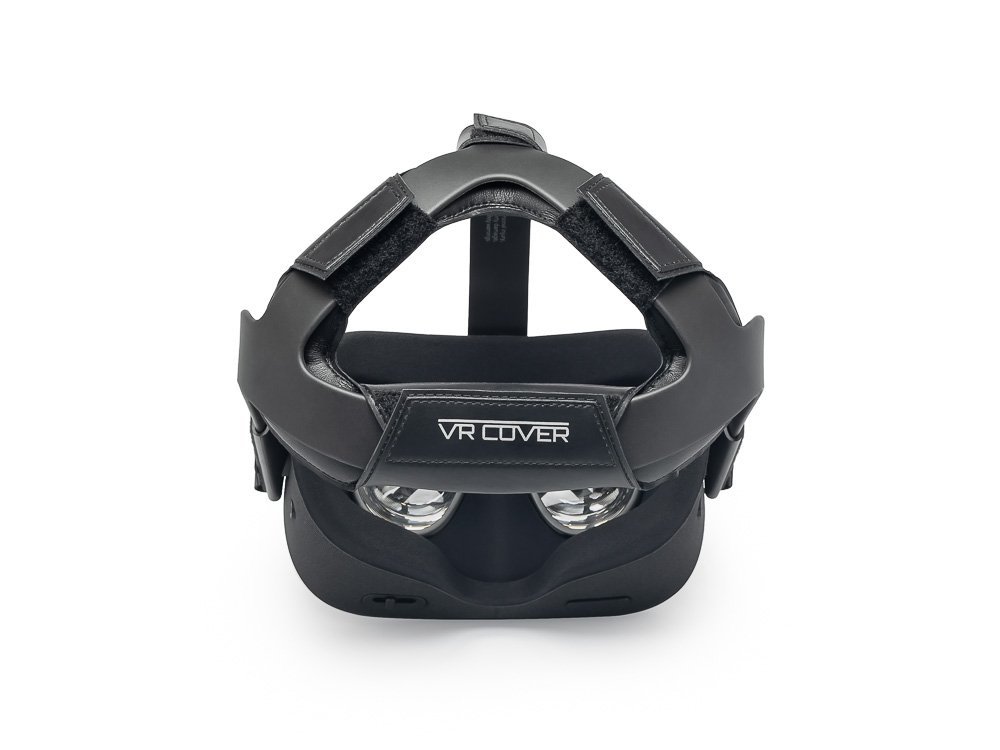 Hi again, THIS Dr Caesar , and today we will talk about how valve index takes the games a step further to DEEP VR A big step for the industry, 2020 will be a year of many good surprises and gifts, of all kinds of technology, but, here we tell you about the games of valve index MAN in the positive plus section.
It's a new civil year and there are loads of virtual reality games but this time we're focusing on the Valve Index, valve index virtual reality glasses are actually the best virtual reality glasses currently on the market or at least one of the best premium models, depending on who you ask, I'm for VELVE .
At the launch of valve index, many talked about games that would work through STEAM VR and also the pair of "new signs" (very much in demand and familiar to the gamer community).
Technical specification of VELVE INDEX
Resolution: 1440x1600 (for each eye)
Display refresh rate: 120 Hz (with 144 Hz experimental mode)
FOV: ~ 130 degrees.
Audio: 37.5mm out-of-ear speakers, built-in microphone.
Tracking: SteamVR 2.0 sensors (compatible with SteamVR 1.0 base stations)
And now let's warm up this winter's Fucking SHIT in popular games that await us in 2020 in virtual reality and reality combined:
PantherVR
All the owners of the Oculus ripped a minute! You're right to Rift has it, but not at this level. Look for the differences in the net and find out.
1. Population One
For one population it took forever to come out, and I am still waiting for a full release in 2020. For me, this is one of the most invested games of virtual reality. What to smash VR in the battle royale genre, and despite the madness of the latest male game style surviving, one population can certainly come up with a new genre for virtual reality glasses.
2. Half-Life: Alyx
Here's another game that gets me the juice big time. After years of rumors and speculation, we finally know that Half-Life VR is real.
The first game of the series in over 10 years will bridge the gap between Half-Life 1 and Half-Life 2 and it comes out in VR understand :) The trailer that exists so far promises a fully interactive world to explore, visual elements that enhance and the experience and familiar faces of the past and of course some monsters Who want to murder us otherwise why open the computer at all :)
For me in virtual reality, this is number two on the list.
3. After The Fall
You will hear from me about some zombie games I am addicted to a 42-year-old man who is ready for the zombie apocalypse :) The first game we will talk about is this sleek and beautiful zombie game that offers a shared horror game, the game offers a lot of mission missions and frozen scary wilderness to explore. And believe me not to meet you bosses.
4. Low-Fi
I had a hard time with this game as well, being number one for me, lol, Technolust's key comes back with another VR showcase of science. Low-Fi likes to think of itself as more simulated than a game, allowing players to explore a Blade Runner-style metropolis, living the life of their choice. From flying cars to rainy streets, when I played this game, I felt a little blade runner, and it was amazing.
5. Down The Rabbit Hole
Down The Rabbit Hole This is a fairy tale in fairy tale land, not the well-known merry nor the world that visited it, but this world is definitely a treasure for Kansas Bay. You will play as a young girl, making her way through a series of scenes, solving puzzles and meeting crazy characters. The game mixes piece from third and first person with weird invention.
6. The Room VR: A Dark Matter ,
Fireproof Games Series The Room series has made a name for itself, especially on mobile devices by creating a puzzle platform. In innovative interactions that make the room one of the most popular series for phones and tablets. We hope that Fireproof will bring the same level to the series' premiere VR, offering a full story with detailed environments and puzzles on a scale that the series has yet to see.
7. Wages
The creators of Boneworks and Half-Life known for their powerful use of game engines that work like realistic physics, which puts physics at the center of their design. This time it's actually a game from other creators, Loon is a Cyberpunk style action title, it's a very promising game from Six Sense Studios. You play as headhunters who come out against a vicious mega-corporation head. With a reliable sword on your side and the telekinesis powers, LON is definitely one of the most expected Valve Index games.
8. Crunch Element
2020 Still not looking blown enough for you? Then you should check out Crunch Element, an infiltration-based shooting game that's all ruined. Discover your surroundings, plan your plan and then enter them in Amala Amala Amala aloud in the strongest sense possible.
9. Tarzan VR
The prestigious Stone punk studios were a perfect choice for Tarzan's VR game. Dense jungles and first-person combat are exactly what you'll get in this game, even if I'm passionate about Tarzan again, a highly recommended and fun semi-arcade style.
10. Predator VR
Predator VR guarantees the chance to hunt or hunted by the iconic alien. In a single-player campaign of the game you will play as a soldier trying to survive a brutal game of cat and mouse, while in the multiplayer game you will able to enter the predator's shoes.
11. Pixel Ripped 1995
Continuing with the success of the original game, Pixel Rift continues with the episodic series, all dedicated to classic gaming. In 1995 we move into the age of 16-bit video games. It would be great to replay the games of that time and more at Online Lane Wow.
12. The Walking Dead: Saints And Sinners
Remember, I said there were some zombie games then ... The Dead Dead: Saints and Sinners hope to stand out with a sharp polish level and focus on an original story that fits into the world of The Walking Dead, since Rick died I don't even see anything?
The game takes place in the ruins of New Orleans. You fight the masses of WALKERS and live life of the apocalypse survivors similar to the series. The developers are Archangel Skydance Interactive, so the expectations are high.
13. The Walking Dead: Onslaught
Yes, you read correctly another zombie game in virtual reality while Saints And Sinners should surprise us this year, The Walking: Onslaught, while Saints & Sinners focuses on a new area of the universe, Onslaught - developed by Creed and VR Survios developers and Westworld - affiliated with the program The ongoing television. A whole new story, you will also ask famous characters from the franchise throughout the plot, including Rick Grimes. Seeing Grimes again, that's all I want.
14. The Wizards: Dark Times
The original Wizarding game was a visual treat and fun to play, though undoubtedly limited in scope. For this independent expansion, the protagonist embarks on a single-player campaign, gesture-based spells and enemies to fight them. There are many VR games, but casting The Wizards: Dark Times leaves me speechless one of the biggest hits.
15. Vertigo 2
Last year's Vertigo 2 demo made us realize that developer Zulubo Productions is making big strides with a sequel. Fighting and exploration like Half-Life pay homage to his inspirations with a lot of parody, but the game's humorous and creative arsenal is really fun for long hours.
16. Audica
I will not lie to you I dislike BEAY SABER it is a cup game, Audica for her is what every man needs, innovative rhythm games featuring great soundtrack with 33 different songs, and a fast-paced game that will finished on the floor even if you win but it's worth it This one. Who needs swords when there are guns? With a fun game and a great soundtrack, there is energy to the game that will put you in time and time again.
17. Pistol Wip
Pistol Whip is an excellent first-person shooting game that allows players to live their most glorious fantasy in Hollywood. Players will have to execute dozens of armed and dangerous enemies at every stage of the game as in a scene from John Wick.
18. The Thrill of the Fight
The best boxing game for those looking for a serious experience is the thrill of Ian Fitz's excellent fight. Players will learn real boxing skills as they control deaths and learn to dodge blows. I as a boxing trainer know that what they teach there is very helpful, so I definitely recommend. It also teaches that good defense is usually the best attack, so it's time fully evaluate the elephant shell and learn how to roll shoulders. With several unique challenges equipped with different combat styles, this is one of the most rewarding experiences in all of virtual reality.
19. Pixel Ripped 1995
Continuing with the success of the original game, Pixel Rift continues with the episodic series honored by the classic gaming. In 1995, we are moving into an age of 16-bit excellence, where we will again have to balance our addictions to gaming, and well, make sure people don't get along. We can't wait to see what new ideas await us at Pixel Ripped 1995.
20. Blade and Sorcery
Blade & Sorcery is a fun medieval game with battles and ranks, full ranges and magic worked by a graphics engine that awaits the physics of reality. So let's be a powerful fighter, ranger or sorcerer and destroy our very wealthy, fortune-telling enemies.
What do you think about MY index list of Valve games? Do you think there are games I forgot? Tell us in the comments. Down!
The article written by AMIT CAESAR Virtual Reality Israel 2013
Purchase from Amazon United States
Purchase from amazon uk
Purchase from newegg
Purchase from aliexpress
Virtual Reality, Augmented and Artificial Intelligence 2021 specialist Amit Caesar wrote the article.
You should also check out the following articles:
Subscribe now to our YouTube channel
Subscribe now to our Facebook Page
Subscribe now to our twitter page
Subscribe now to our Instagram

Subscribe To my personal page on linkedin
Subscribe To my personal page on tiktok page for those who love to dance :)
Don't forget to be my friend. Sign up for my friend's letter. So I can tell you ALL about the news from the world of VR&AR, plus as my new friends I will send you my new article on how to make money from VR&AR for free.