When most people are asked what the biggest advantages of virtual reality (VR) are, they frequently mention the potential for innovation in the entertainment industry.
However, the more we learn about virtual reality and its potential, the more opportunities we find in virtually every environment.
Companies all over the world are adopting virtual reality to improve training, boost collaboration efforts, and even update customer experience as the technology becomes more efficient and affordable.
Virtual reality is quickly becoming one of the best ways to bridge the gap between clients and the brands they want to connect with.
The Need for Virtual Reality in Customer Service
Virtual reality has a long way to go before it becomes a standard tool for customer service interactions, but the possibilities are already emerging.
Customers can examine products in an immersive space before purchasing them or see how a specific item works in order to feel more confident about a purchase using virtual reality.
With realistic demonstrations, a VR agent could walk a customer through discovering and purchasing the right product. Imagine being able to sit in the driver's seat of your new car without ever having to go to a showroom.
In the aftermath of the Covid-19 pandemic, the possibilities for virtual reality in customer service are undoubtedly expanding. Salespeople and customer service representatives can no longer interact with customers in the same face-to-face settings that they once did.
As a result, virtual reality is quickly becoming the best way to simulate the traditional shopping experience while avoiding the risks.
Changing the Way We Interact
One of the biggest opportunities for virtual reality in customer service is in the "try before you buy" solution that many retailers are introducing.
Customers at IKEA, for example, can look at different kitchen styles and walk around a space to get a sense of how their room might look. This allows businesses to show their customers what they can expect when making purchasing decisions.
If a customer needs assistance learning how to use a new service or product after making a purchase, virtual reality provides a secure way for agents to onboard their customers without having to interact with them face to face.
Both people can put on a headset and explore the features together. It's much easier to learn how to use something when you've got a dedicated professional actually showing you how features work.
A virtual reality headset will allow an agent to work with a customer to figure out what the problem is and troubleshoot issues from a distance if something goes wrong with a service.
This could pave the way for higher-quality self-service in a variety of settings. It also means that businesses may save money by sending engineers to customers' homes and workplaces.
Customer Experience in a New Right
Companies are under more pressure than ever to find the right CX solutions in a world where customer experience is still the most valuable way for a business to differentiate itself.
The demand for disruptive products and alternate realities for creating face-to-face interactions outside of the traditional showroom or retail floor grew even faster in 2020.
As we move forward into an era where customers value more efficient digital experiences, the demand for VR is likely to grow even more.
Companies that can differentiate themselves from the competition by providing excellent customer service through new channels will stand out and potentially gain a larger share of the market.
Are you prepared to incorporate virtual reality into your customer experience?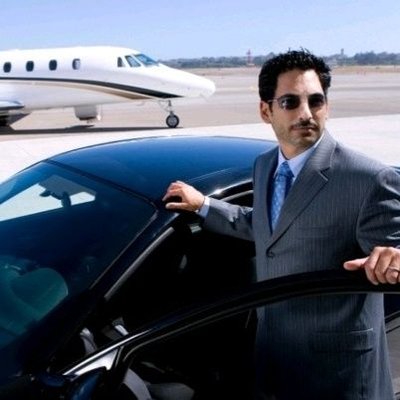 What would you do if you had a plot of metaverse land? Please get in touch with us.

You should also check out the following articles:
You should also check out the following articles:
Subscribe now to our YouTube channel
Subscribe now to our Facebook Page
Subscribe now to our twitter page
Subscribe now to our Instagram

Subscribe To my personal page on linkedin
Subscribe To my personal page on tiktok page for those who love to dance :)
Want to know what else is going to be in the coming years? Follow me. Follow the future. Sign up for my friend's letter.
Do you like our news? Give us a 5-star rating and review on Google to show your support for the website.