Penghu is the first to offer a virtual reality tour of Blue Cave.5 March, Taipei (CNA) The Penghu County government has launched a virtual reality (VR) experience to allow residents of Magong City to experience the potentially dangerous "Blue Cave" in the safe environment of the Penghu Marine Geopark.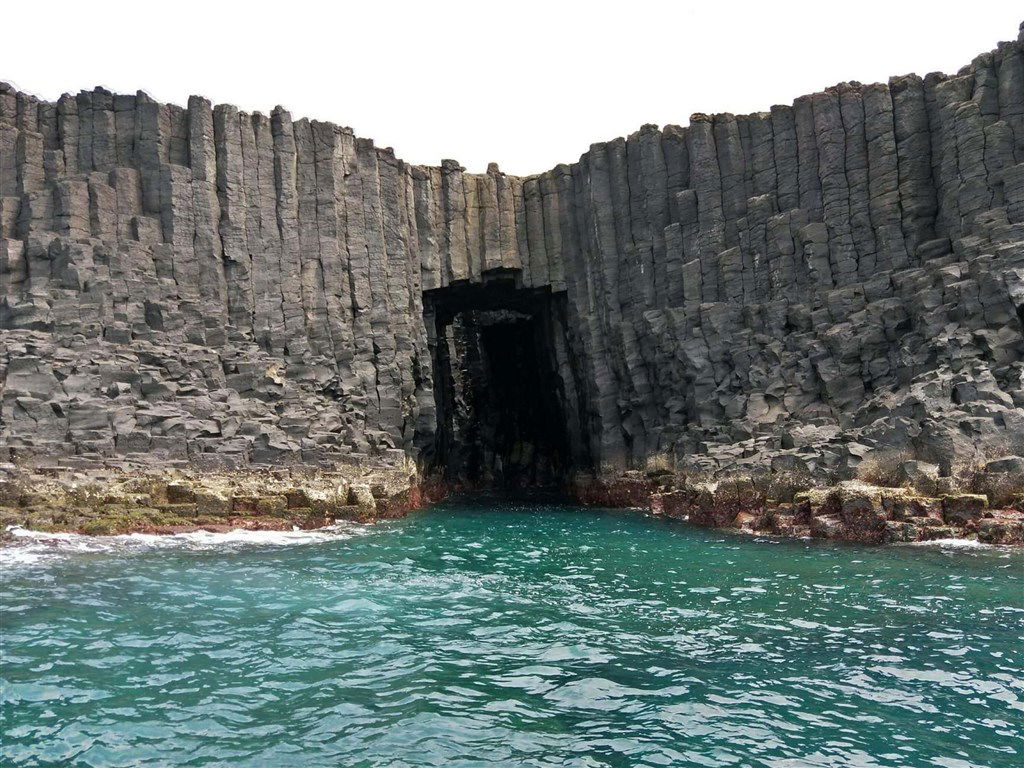 The Blue Cave, which is about 35 kilometers south of Magong on the coast of the uninhabited Xiji Islet, was formed by natural erosion and is part of the South Penghu Marine National Park, according to the county's Tourism Department.

The Ministry of the Interior provided this file photo. Because of previous accidents involving visitors to the cave being swept away by the area's unpredictable sea currents, the department now requires all visitors to apply for a permit to visit the islet.
Those who visit the islet in violation of the restrictions face fines of up to NT$1 million (US$35,794) and up to five years in prison, according to the department.

Given the difficulty of visiting the islet, the county government created a Blue Cave experience in a section of the visitor center where images and lights are used to recreate the cave, according to the department.
Visitors can also use two virtual reality headsets to virtually tour the Blue Cave, according to the department.

Aside from the new facility, the county government also unveiled four stamps featuring Penghu's scenery and fauna, and a specially designed stamp holder, all of which will be sold for NT$250 at the center.
Virtual Reality, Augmented and Artificial Intelligence 2021 specialist Amit Caesar rewrote the article.
Send me an email: caesaramit@gmail.com