Oculus' development team presented a prototype of virtual reality goggles that will combine users in the virtual world and the real world (Mix Reality) at a time.

Facebook Reality Labs last night unveiled a new experimental prototype for their virtual reality glasses - Reverse Pass through. The new concept will allow people who wear virtual reality glasses to be in a reality mix, with the help of 3D technology that simulates the face area covered by the glasses.The use of virtual reality glasses is disconnected you from the physical world. With the help of the new technology, Facebook will for the first time display the user's face and eyes in front of the glasses, so that those around him will see him and make natural eye contact with him.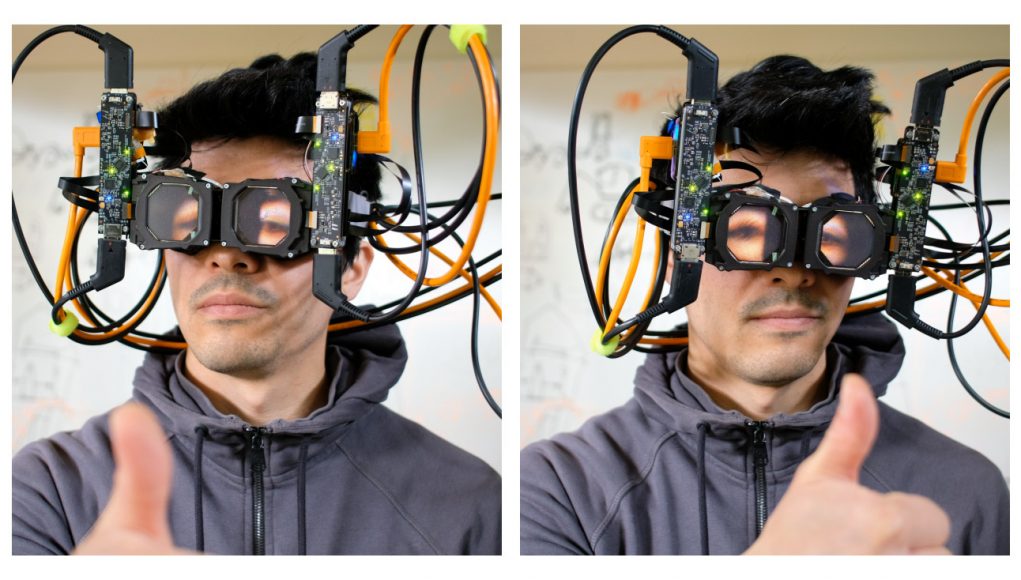 According to Facebook, virtual reality and augmented reality technologies will in the coming years become an integral part of the way people work, play and connect with each other - Facebook of course took the idea from the world of integrated reality that uses it.
In recent years, Facebook has also entered the field of augmented reality and has now integrated some of the augmented reality software into their Oculus glasses series as well. Anyone who wears augmented reality glasses knows how convenient it is to be connected to the environment while using the virtual space, especially at work. People can see and feel those around them.

The recent addition exists at the moment, and a prototype soon is a finished product. This technology was required and only needed a little more time to incorporate it into the virtual reality glasses of Facebook from the Oculus series.
Virtual Reality, Augmented and Artificial Intelligence 2021 specialist Amit Caesar wrote the article.
Learn more about it: Send me an email: caesaramit@gmail.com
Sign up now for updates and more details
You may also be interested in our YouTube channel
You may also be interested in our Facebook Page
You may also be interested in our twitter page


What are your thoughts? Please let us know in the comments section below!