update: 02.24.2022
A Meta prototype lets you build virtual worlds by describing them
Meta is experimenting with an artificial intelligence system that allows individuals to describe virtual environments and create sections of them, and CEO Mark Zuckerberg showed a sample today at a live event. Builder Bot, a proof of concept, might someday attract more people to Meta's Horizon "metaverse" virtual reality experiences. It may also help to enhance the creative AI technology that underpins machine-generated art.
Meta's Horizon Worlds VR Races has surpassed 300,000 users, indicating that the Metaverse is rapidly expanding.
Facebook is banking big on the so-called metaverse, which is why the firm was renamed Meta to represent Mark Zuckerberg's vision for the internet's future. Only time will tell how everything will turn out. However, the metaverse is fast spreading in the early stages, at least according to Meta's Horizon Worlds platform.
The industry requires the contributions of virtual reality (VR) content providers as the Metaverse takes development. These innovative teams will bring new and fascinating experiences to the Metaverse, ranging from gaming and e-commerce to learning and collaboration. Facebook (Meta Platforms). has recently released a solution that would make it easier for producers to create Virtual reality content within VR. Facebook Meta Horizon Worlds is the company's newest social VR offering, allowing VR producers, enthusiasts, and consumers to interact and engage in shared experiences while also becoming a part of a developing virtual community.
Horizon Worlds is a "social experience where you can create in extraordinary ways." Or put another way, it's a VR playground kind of in the vein of Second Life with a Minecraft-like twist. Horizon Worlds is not the end-game for the metaverse, but a sort of fun introduction. It started off as an invitation-only affair before exiting in beta last December.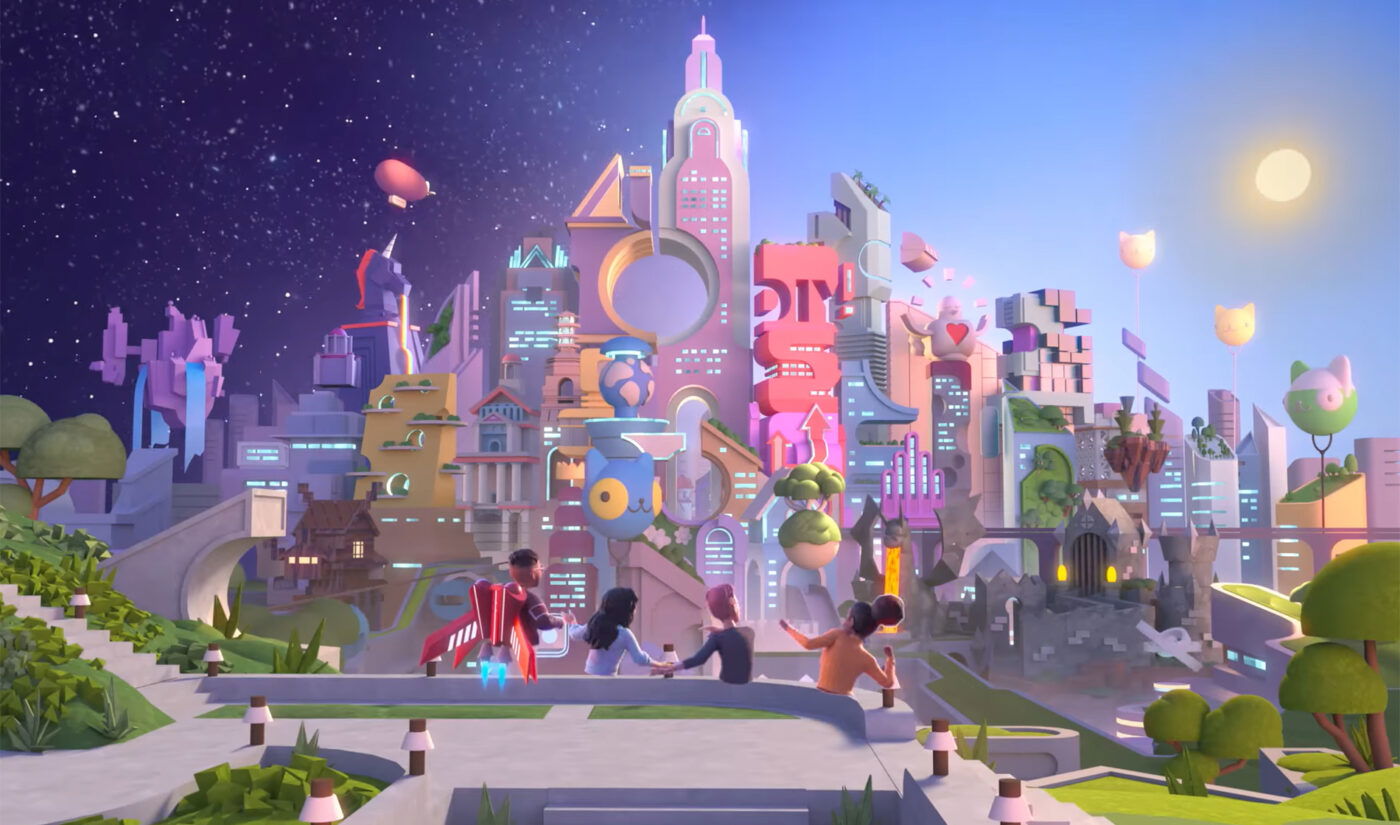 In Meta Horizon Worlds, who is a Creator?
A creator in Meta Horizon Worlds is anyone who uses the platform's capabilities to create original content. Regular users may browse worlds as is, while makers can use Build Mode to uncover new features. Creators are essentially virtual reality environment designers with certain technological talents, and they will hold the intellectual property rights to the stuff they generate.
Horizon Worlds may also use the material to develop and supply its services as part of Meta's commitment to upholding and protecting creative rights. Open Horizon Worlds with a Quest Headset and select the three-line menu icon to become a maker. Select "Templates" and then "New project" from the "Create" menu. The platform will load an empty environment for users to personalize using the five tools. Keep in mind that the planets will stay unpublished unless the author publishes them.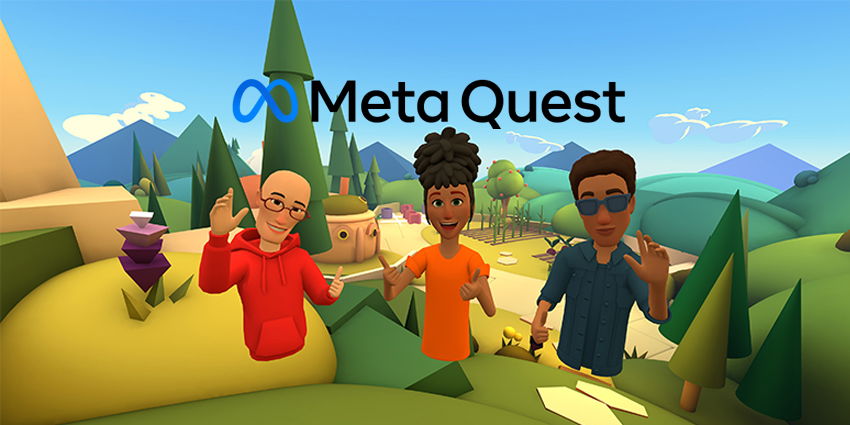 Meta Horizon How Does it Work?
Horizon Worlds by Meta is a social VR program that allows users to explore virtual worlds in an interactive and immersive way, allowing them to consume and create content. It offers ready to use VR construction components, including code blocks, music, and animation effects, to assist content developers, besides navigable VR locations.
*It's important for me to point out that this is, in my perspective, a recreation of REC ROOM.
Meta originally offered horizons as an invitation only test platform for virtual explorers in August 2020. The principle was the same: users could use a set of pre-built authoring tools to create their own virtual reality experiences. Since then, the Horizon app suite has grown to include platforms like Horizon Venues for concertgoers and Horizon Workrooms for collaboration. Horizon Worlds has maintained on Horizon's initial notion of providing a VR platform for creating virtual experiences. Horizon Worlds is a shared environment for multiplayer gaming, as well as a creator platform, where users may play games developed by others. It's important for me to point out that Horizon Worlds, in my perspective, is a copy of REC ROOM. In order for you to judge for yourself, I am pasting a link to RED ROOM.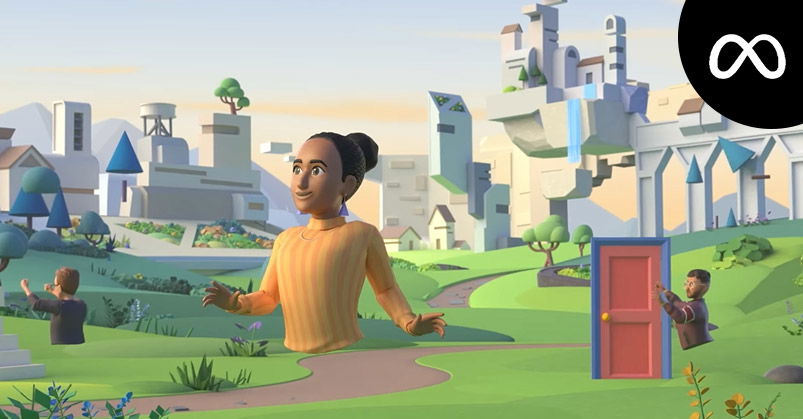 Meta Horizon Worlds Collaboration
Meta Horizon Worlds allows users to collaborate on virtual reality settings with coworkers and friends. Simply add a collaborator to an unpublished draft while constructing a world. Collaborators will have the same rights and privileges as the creator, but they cannot add or delete new collaborators. If you remove your Facebook account at any point, the worlds you've built will be saved and transferred to a collaborator.
Meta Horizon Worlds is a wonderful tool for distant work and collaborative product or game design because of this capability. Teams may establish highly personalized workplaces using the software's built-in capabilities, where everyone can gather, change their surroundings, discuss work, and illustrate ideas using the shapes, animations, and sound effects provided. Users may also replicate places they build on Worlds, allowing businesses to construct many copies of a conference room, learning area, or other location to meet a variety of purposes.
When Can Meta Horizon Worlds Be Used?
Meta Horizon Worlds was in beta for about a year and a half before being released to the public in December 2021 in the United States and Canada. Users must be 18 years old or older to use it.
The Menlo Park-based company has also shown a set of new mechanics and templates to get you started, and the platform will be available only on the Meta Quest 2 headset. In addition, the business has established a $10 million USD Creator Fund to encourage designers and developers working on projects in Meta Horizon Worlds, as well as its own code of conduct and safety regulations for Horizon Worlds. Meta has also included features such as one-click access to personal Safe Zones and other measures to improve privacy and safety for Metaverse users, and the US tech giant will continue to enhance its features and rules over time to give users and creators with compelling experiences.
Unfortunately, some developers have not yet got the software in their country, but it is important to note that they all have REC ROOM.