Samsung is joining the metaverse with its own VR world called "My House" in collaboration with Naver Z's ZEPETO platform, regardless of whether or not the term "metaverse" has a future in the tech world.
Metaverse is an online virtual world that combines internet and IoT functionality and allows users to interact with one another through virtual meetings, conversations, and get-togethers, among other things.
Samsung isn't creating its own metaverse from scratch; instead, it has partnered with Naver Z to use the ZEPETO metaverse platform.
Samsung's My House is a global metaverse platform with 250 million users.
Samsung is bringing its own virtual space into the ZEPETO metaverse through the My House world map, which has more than 250 million users around the world. It is described by Samsung as a "space-decorating experience," and visitors can, of course, decorate their virtual homes with various Samsung products.
In January, Samsung will show off its My House metaverse at CES 2022. For the time being, it appears to be primarily a marketing tool, though it has the potential to evolve into something more. Samsung's My House metaverse map will be available for download on the Google Play Store through the ZEPETO mobile app.
Samsung used augmented reality (AR) technology to promote its latest product through the Dream ground experience in Hollywood in recent weeks. Microsoft was also a partner, presumably to develop a new HoloLens head-mounted display. Despite the fact that support for Gear VR devices was dropped, it appears that Samsung is becoming increasingly preoccupied with virtual and augmented reality applications.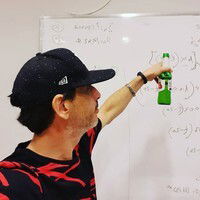 You should also check out the following articles:
Subscribe now to our YouTube channel
Subscribe now to our Facebook Page
Subscribe now to our twitter page
Subscribe now to our Instagram

Subscribe To my personal page on LinkedIn
Subscribe To my personal page on TikTok page for those who love to dance :)
Want to know what else is going to be in the coming years? Follow me. Follow the future. Sign up for my friend's letter.