Admittedly a little late but I did give you an article on everything you need to know about Holulence 2.
Microsoft today unveiled HoloLens 2 at MWC 2019 in Barcelona. HoloLens 2 features a laser display, which brings a larger field of view than the first HoloLens and a higher pixel amount.
Microsoft Visionary Behind HoloLens 2 Alex Kipman took the stage in Barcelona to introduce the HoloLens 2 which is very similar to the previous model, plus significant hardware upgrades, comfort, and hand tracking.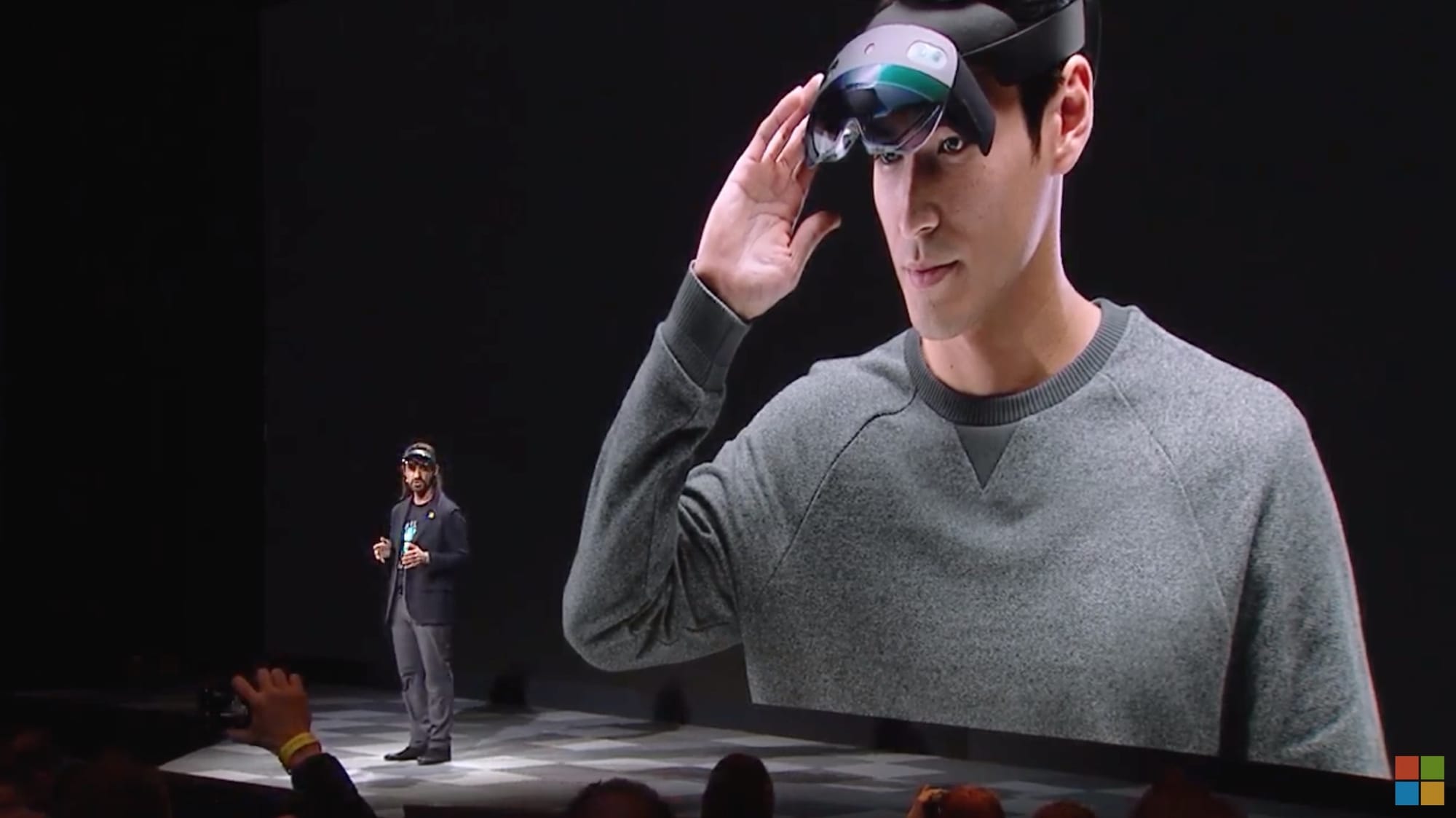 Kipman says HoloLens 2 "more than doubles" the field of view of the original HoloLens, though it has yet to specify exactly what the field of view is. The original HoloLens field was around 35 degrees, so HoloLens 2 is expected to be around 70 degrees.
Of course, there is a direct inverse relationship between the field of view and the resolution, because when you stretch the field of view you reduce the pixel density. HoloLens 2 retains this high 47 pixels, despite a jump in the field of vision. Kipman said Target 47 PPD was decided because the smallest readable font can be seen and read. In comparison, Vive Pro Virtual Reality glasses are around 16 PPD.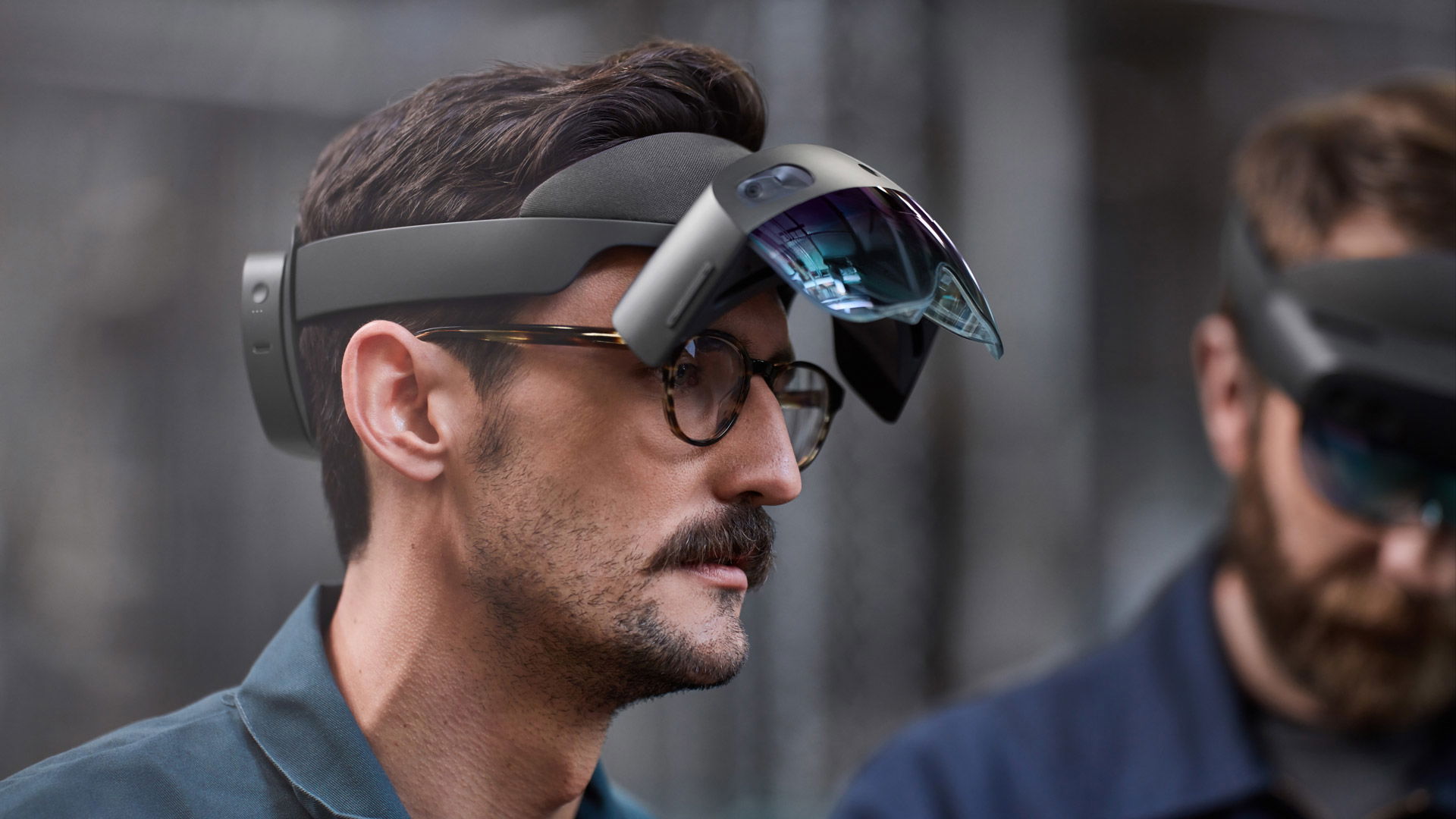 HoloLens 2 is more conveniently designed, with much more balanced support at the back of the glasses. Kipman says Holulens 2 is "three times as comfortable" from the previous HoloLens ... despite the exact weight, how they came to calculate their comfort is difficult to know. The front of the Holulence 2 is made entirely of carbon fiber to reduce the weight of the Holulence 2 and offers comfort and even the ability to lift you reflect.
HoloLens 2 also brings hands-on tracking which is effective at holding objects, sliding, gluing. Much more convenient than the inaccurate control of the first model of Holulence. Now tracking is complete, users can interact more directly with applications by touching, and swiping directly and not through basic hand gestures.
Holulence 2 glasses are also equipped with eye tracking. Although Microsoft did not go into details about its capabilities, it should work "real-time" eye tracking can also be used for biometric verification, which should be very useful for organizations.
Microsoft says HoloLens 2 will be available for $ 3,500 (which means Microsoft doesn't appeal to consumers), orders can be pre-ordered on the Microsoft website. The company says it will offer the HoloLens 2 in packages with Dynamics 365 Remote Assist (including a new Microsoft joystick) starting at $ 125 a month, which shows Microsoft plans to charge monthly.
HoloLens was a reflection of the first mature laminated reality I know of in the realm of laminated, the glasses came into use in early 2015. Microsoft first launched HoloLens as a development kit in early 2016 and later that year made it available in a commercial edition for organizations. By 2017 and 2018, the company has steadily increased the distribution channels of Layered Reality Glasses, options such as: opening third-party resales and rentals, expanding regional availability, and launching first-party software tools for remote organization visualization. And if that's not enough, Microsoft recently closed a $ 480 million defense contract to provide the US military with AR laminated reality glasses, which are based on Holulence 2 technology rather than first-generation Holulans.
And now for some more technical details:
resolution:
Microsoft does not give the exact resolution, but says the resolution is "2K" per eye with 2.5K points to radian; Which works on 47 pixels, which I understand we pixel density has been greatly enhanced in contrast to the original first layered reality glasses (very sharp compared to the hollowness 2).
The aspect ratio
The specifications specify a 3: 2 aspect ratio that is more square than the original 16: 9 ratio. 3: 2 is better viewed because it distributes the display more evenly across all sections.
Field of view
The original HoloLens field of view is around 30 degrees horizontal and Microsoft says HoloLens 2 offers "more than double" the original field of view, but that doesn't mean exactly which dimension (which is important considering the aspect ratio change). It seems we can expect a 65-degree horizontal field of view.
"Eye-based processing"
There is minimal detail on the subject, but HoloLens 2 features an "eye-based" feature that offers "display optimization for 3D eye placement." We know that Holulence 2 goggles include eye tracking, which indicates that the system takes into account not only the user's IPD (eye distance), but also the lens distance from the eye to fit perfectly for visual accessories. This means a more user-friendly experience, although at this stage it does not appear that all the adjustments are ready for the IPD, and not all IPDs are supported.
Processor
The rumors turned out to be true. HoloLens 2 uses the 850 Snapdragon processor, along with Microsoft's second generation Holographic Processing Unit, a common processor that handles sensor input. The original HoloLens laminated reality glasses used the Intel x86 processor.
Battery life
Microsoft claims that the battery lasts for "2-3 hours of active use," remaining roughly in line with the original HoloLens, but with a USB-C connector and "fast charging," it's possible to significantly extend battery life with an external battery pack.
Glasses
The specification says that HoloLens 2 "fits over glasses," which is definitely an advantage, but it's unclear if glasses will affect the eye tracking used by the glasses.
Top strap
HoloLens 2 also comes with an optional upper strap which reinforces the back side of the headstrap which lowers pressure from the front. Microsoft did not introduce this in the show, but it is a significant convenience by distributing better weight on the top of the head.
Display
Optics: See-through holographic lenses (waveguides)
Resolution: 2K 3: 2 light engines
Holographic Density:> 2.5K radiants (light points per radian)
Eye-based Rendering: Display optimization for 3D eye position
Sensors & Audio
Depth: Azure Kinect sensor
IMU: Accelerometer, gyroscope, magnetometer
Camera: 8MP stills, 1080p30 video
Microphone Array: 5 channels
Speakers: Built-in, spatial audio
Human Understanding
Hand Tracking: Two-handed fully articulated model, direct manipulation
Eye Tracking: Real-time tracking
Voice: Command and control on-device, Natural Language with internet connectivity
Environmental Understanding
6DoF Tracking: World-scale positional tracking
Spatial Mapping: Real-time environment mesh
Mixed Reality Capture: Mixed hologram and physical environment photos and videos
Compute & Connectivity
SoC: Qualcomm Snapdragon 850 Compute Platform
HPU: 2nd generation custom-built Holographic Processing Unit
WiFi: 802.11ac 2 × 2
Bluetooth: 5.0
USB: USB Type-C
Power
2–3 hours of active use
Charging: USB power delivery - fast charging
Thermals: Passively cooled
Fit
Single Size: Fits over glasses, size using adjustment dial
Software
Windows Holographic OS
Edge
Remote Assist
Layout
Guides
3D Viewer
OneDrive for Business
In conclusion, it is certainly a significant leap, I less liked the design, what do you think?