You must have noticed the wave of alternative models of virtual reality glasses coming this summer. Here's a quick breakdown of what we know:
Oculus Quest
https://www.youtube.com/watch?v=DrVM6cvRm3A
What is Virtual Reality Glasses? oculus Quest
oculus Quest is actually new virtual reality glasses from Facebook that include the ability to move to 6 directions in space.
The new virtual reality glasses Oculus Quest does not need a computer to run or a smartphone, these are actually ALL IN ONE glasses with virtual reality glasses that have everything they need.
The glasses are very similar to Oculus Rift in that we can also play them in space, in brilliant games such as
Beat Saber, Super hot VR, Robo Recall and more.
Although oculus Quest does not have the processing power to rift because it is a standalone, the graphics have certainly improved significantly, and although this is a reflection that in many respects brings a novelty to the field, there is still nothing to compare to a computer's graphic power.
So who is it suitable for?
The oculus quest is actually a portable and easy-to-use console, the price is right for most people who are unwilling to invest in an expensive computer that has the power to operate virtual reality glasses.
Given that the oculus Quest is completely self-contained, it is still an impressive device for anyone who wants to have everything virtual reality offers on a mobile device and is easy to use; it is also a very cheap entry into the virtual reality domain, and it has also turned out well for anyone who wants to play Beat Saber (title) Launch, which is both fun and exercise.
When does it come out and how much?
Oculus says Oculus Quest is out soon, but the company has not provided a more specific release date. At the annual Facebook Entrepreneurs Conference to be held at the end of the month, we expect to hear from the company about the oculus Quest at the event and receive a final launch date.
Oculus has confirmed that the price of the oculus Quest will be $400 abroad. (The price in Israel launches around 3500, including VAT, which is also cheap for this country)
Oculus Rift S
What is Virtual Reality Glasses? Oculus S
oculus Rift S Virtual Reality Glasses for Facebook from Facebook, a second consumer model of Oculus, the company has unequivocally stated that this is not the Oculus Rift 2 model, these are only an improved model of the virtual reality glasses Oculus Rift CV1, with some upgrades:
The biggest change is that now the virtual reality glasses oculus Rift S will no longer need cumbersome sensors and the glasses will use scanning from cameras built on the reflector itself.
Another upgrade to the oculus Rift S, a new high-resolution display, and sharper graphics and a reduction of the "screen door effect" (spaces in between pixels).
Moving to the LCD display in the new model means better image quality than virtual reality glasses oculus rift cv1.
A change made to the Oculus Rift S, is no longer the button for lens tuning (also known as IPD), so not everyone can use glasses.
So who is it suitable for?
Virtual reality glasses oculus Rift S are suitable for heavy gamers, gamers who will invest in expensive gaming PC, it is important to note that even the heavier content will be greater in computer-based RIFT, right now the advantage of video cards is clear and absolute.
When does it come out and how much will it cost?
Just like in oculus quest, we only know to say "in the spring," we look forward to the upcoming Facebook Developer Conference at the end of the month where we may know a specific date for oculus Rift S.
Oculus has confirmed that the Oculus Rift S will cost $400. (The price in Israel launches at around 3500, including VAT, which is also cheap for this country)
HP Reverb
What is Virtual Reality Glasses? HP Reverb.
HP virtual reality glasses are virtual reality glasses for the computer, this is a second model of the company, HP operates on Microsoft's Windows Mixed Reality platform, and the glasses activate Steam VR content through an official plugin. HP Reverb, which uses room tracking, relies on external tracking sensors.
The biggest upgrades in the HP Reverb to the virtual reality market are a new design that offers headphones and upgraded screens and new display lenses that offer a big jump in resolution.
So who is it suitable for?
HP Reverb goggles, suitable as professional virtual reality goggles and focused on organizations, but HP will also sell directly to consumers.
HP Reverb uses LCD display, those looking to play simulators like elite dangerous may not like the dark colors of the LCD versus OLED.
The tracking built into the reflector uses only two cameras, the controller tracking coverage is not as reliable as in Quest or Rift S, so there are games that will not work well.
When does it come out and how much will it cost?
HP says the HP Reverb release date is at the end of April, but a more specific date is not yet clear. Given that it's already 22, we look forward to hearing updates soon!
HP has confirmed that HP Reverb will cost $600 for the consumer edition and $650 for a professional edition for enterprise use.
Valve Index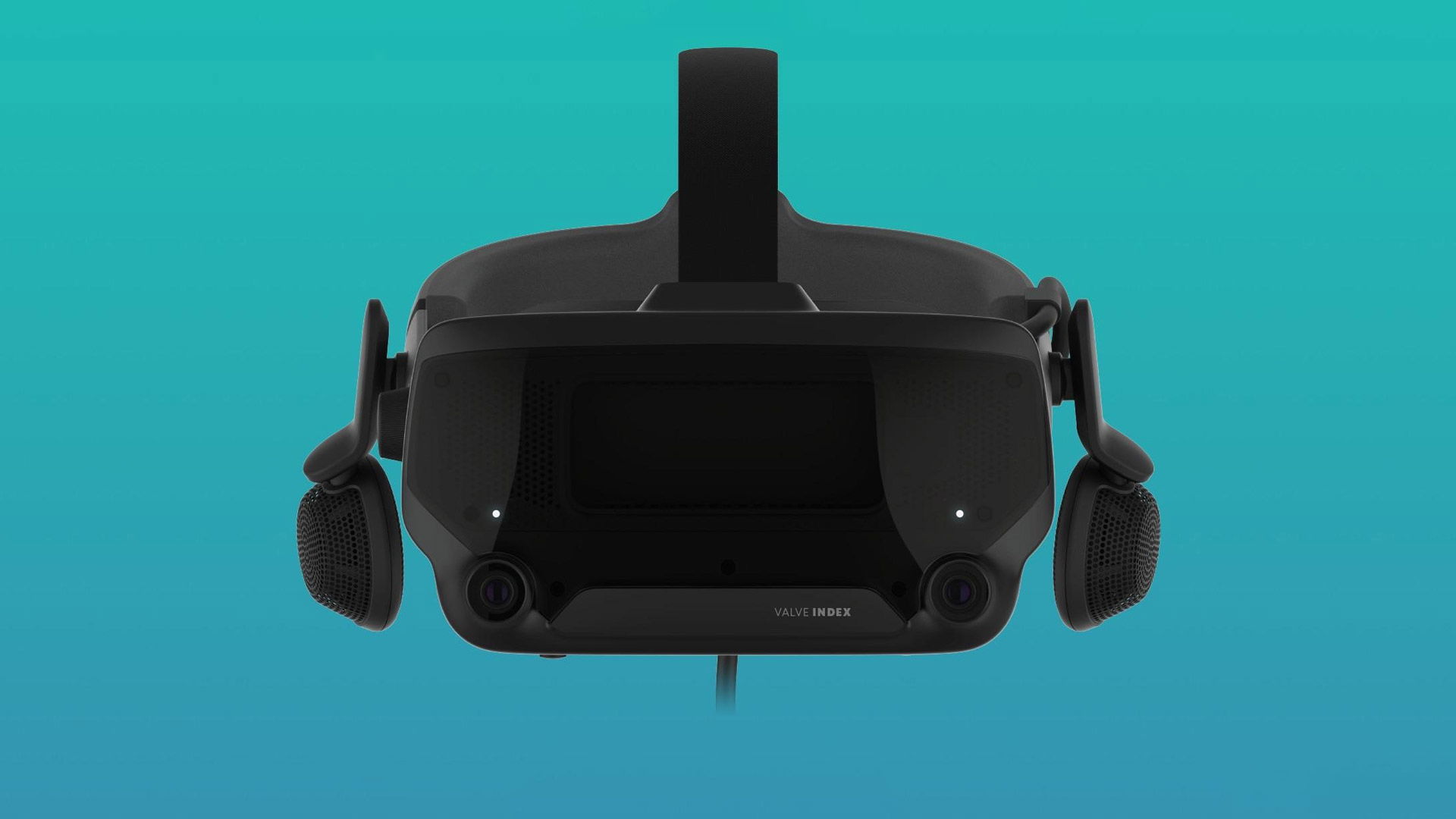 What is Virtual Reality Glasses? Valve Index.
Although Valve has contributed significantly to the development of HTC Vive, the company's Valve Index goggles will be the first virtual reality goggles for a computer manufactured by VALVE.
There currently limited information available on the network, but Valve seems to want to lead on Steam VR.
There is also the possibility that the company will announce at least one first-party game title to launch with the Valve Index, but we will have to wait and see. Valve Index will market together if their signs (although they intend to call them Valve Index Controllers).
Much is still unknown about the Valve Index - even basic things such as
Field of view or price. Although it's almost certain that Valve Index will use Steam VR tracking (similar to HTC Vive tracking)
So who is it suitable for?
There are still a lot of question marks around the Valve Index, it's hard to tell who's the best fit yet. The best guess is that they will aim the Valve Index at virtual reality gaming enthusiasts on the computer and those looking for a high-end VR experience that is ready to come complete with external tracking.
Valve Index runs content from Steam VR. But it's important to note that even those who want games of another platform have ways to do it.
When does it come out and how much?
Valve has confirmed that Valve Index pre-orders will begin on May 1, and when that happens we expect to receive some vital details about the Valve Index.
VIVE COSMOS

An update for HTC's virtual reality goggles. As of this writing, the company is still talking about "early 2019" as launch time.
If HTC approves the spring launch for the HTC vive cosmos, we'll update with a section dedicated to the cosmos here. In the meantime, here's a quick breakdown of the HTC vive cosmos:
HTC vive cosmos, compatible with Steam VR, and the fresh glasses contain four optical sensors on the HTC vive cosmos, which monitor the head and controllers' locationally. Some people are already talking about a cosmos that will work with smartphones, but HTC has revealed little more than a single image of HTC vive cosmos next to a smartphone.
The company also maintains signed lips in all aspects of Cosmos for now, including price, resolution and recommended specifications.
now you can buy vive cosmos at Amazon.com
2. Best VR games for PlayStation 2021: The PSVR games you need to play
3. For 2021, the Best Virtual reality Headsets
4. Accessories to Improve Your Flight Simulator in Microsoft 2021
Virtual Reality, Augmented and Artificial Intelligence 2021 specialist Amit Caesar wrote the article.
Send me an email: caesaramit@gmail.com
Please let us know in the comments section below!