About ten million visitors come every year to the Western Wall and are thrilled to see the only remnant of the Temple complex. But those facing the Western Wall find it hard to imagine a vast structure. The Western Wall Heritage Foundation is launching an innovative project that will allow anyone to reconstruct the Second Temple period.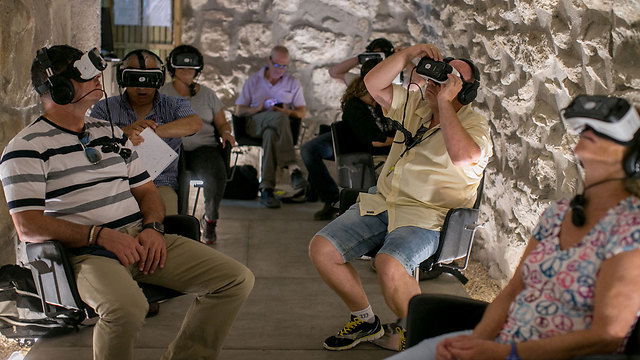 Next to Western Wall Square, this site allows anyone to tour the Temple Mount and Temple using advanced binoculars using virtual reality technology. Visitors sit on chairs and receive a virtual reality helmet comprising a mobile device where the 3D technology tour is projected, reflecting the focus of the image on every headset. Performance allows each viewer to look at 360 degrees and to focus on the details that interest him.
3D Herod: Touring the Second Temple
ArchTour carried out the development of the site and technology, and they undertook extensive research to reconstruct the Temple building. Research by historians, rabbis, archaeologists and art scholars has allowed a detailed reconstruction of the marble floors and materials used for construction, which have been placed as another layer on top of the remains in the area.