Challenge footballers across the globe with Rezzil Player 21.
VR has absolutely transformed the classroom and for sports training, it's like hitting the turbo boost. This is because you're learning by physically going through the motions and developing mental muscle memory that you can bring to the playing field. This training allows players to train effectively without the risk of injury.
One sport that has embraced the benefits of VR training is football. No, not American football, though the NFL has used VR with their athletes in the past. I'm talking about the game of soccer. Rezzil Player 21 is a VR training system designed specifically for the sport of soccer and backed by former Manchester City legend and current Anderlecht player-manager, Vincent Kompany.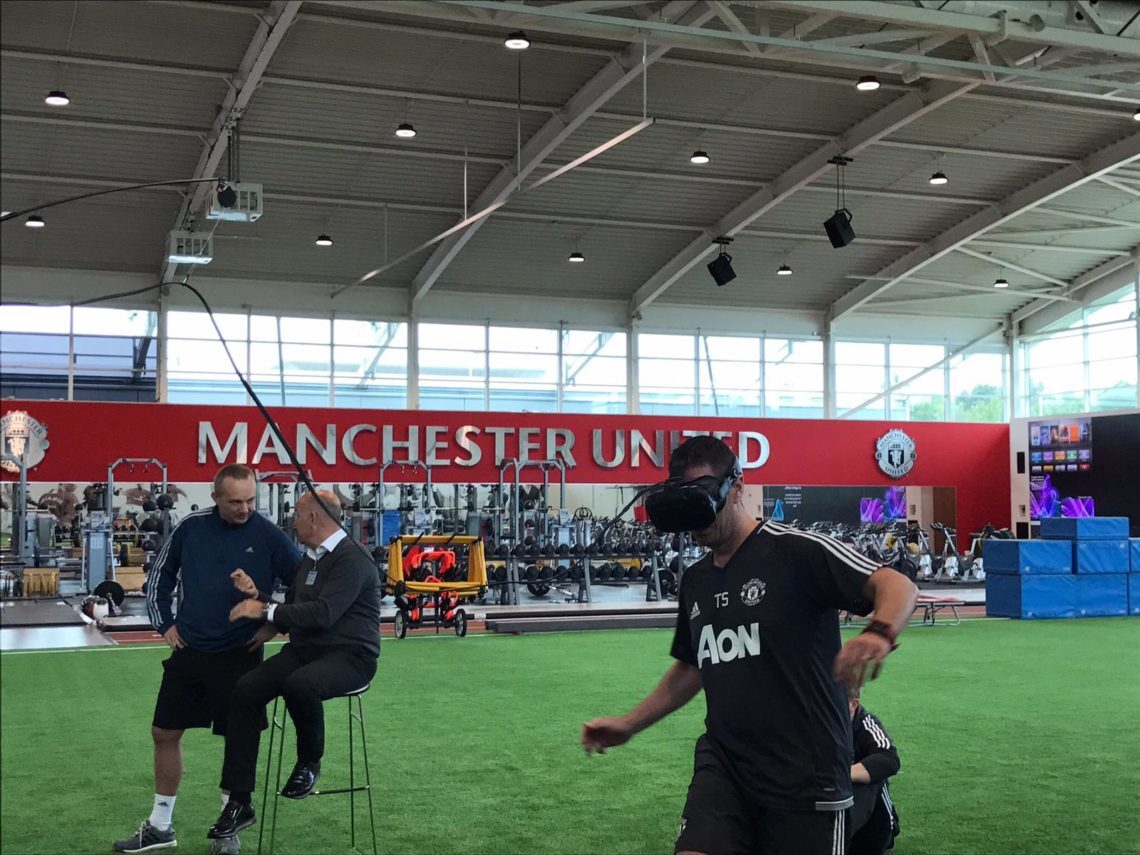 Using an HTC Vive or a Valve Index, players immerse themselves into a virtual practice field where they put through a series of intense professional level training drills you'd expect to see on any soccer field. The VR training even plugs you into a global scoreboard to see if you're training as hard as other players around the world.
Besides professional athletes, various amateur organizations also employed Rezzil Player 21. This past summer the American Youth Soccer Cooperative for Esports (AYCE) announced that they would partnering with Rezzil, the company beyond the VR soccer trainer, to help young players develop their skills.
Now the really exciting part! This supercharged soccer training tool is now free on SteamVR headsets! In response to the ongoing COVID-19 pandemic, Rezzil has made their robust training app free to download on SteamVR. All you need is a SteamVR compatible headset and HTC's Vive trackers with straps.
In an official press release, Andy Etches, Sports Director of Rezzil said, "Rezzil has proven to be an essential training tool for many of the world's top football clubs, and we're delighted to be offering people at home the chance to play like the pros with Rezzil Player 21." Etches adds, "Rezzil is a great way to help keep their fine footballing skills in focus. The optional ability for home players to upload their stats and have real scouts poring over the data in their hunt for the superstars of tomorrow also adds an exciting extra dimension to the home experience."
Once you download the Rezzil Player 21, you'll have access to all the same features that the pros and other soccer clubs have. They could even scout you through the system!
Train like a pro and play with the same VR simulation technology being used to coach elite football athletes around the world.
FREE 'Finishing Challenge' with 3-time limits–30, 60 or 90 seconds.
FREE 'Endless' mode lets you take on the Finishing Challenge at your own pace or a more casual practice session.
Purchase credits to unlock genuine Adidas products in-game including the iconic Mexico '86 ball and the latest Predator Mutator boots fresh from the boot room to your locker.
Vincent Kompany said: "Being at the top of your game is a must for professional footballers and Rezzil's training and drills deliver elite-level training in a fun and competitive way, pushing both mind and body."
Rezzil Player 21 scheduled to launch today on Steam and is compatible with HTC Vive and Valve Index headsets and requires VIVE Trackers and straps. Keep up to date with Rezzil for the latest news and updates, as well as future releases.
You should also check out the following articles:
Subscribe now to our YouTube channel
Subscribe now to our Facebook Page
Subscribe now to our twitter page
Subscribe now to our Instagram

Subscribe To my personal page on linkedin
Subscribe To my personal page on tiktok page for those who love to dance :)
Don't forget to be my friend. Sign up for my friend's letter. So I can tell you ALL about the news from the world of VR&AR, plus as my new friends I will send you my new article on how to make money from VR&AR for free.