More business leaders are looking for the right technology as virtual reality continues to promise incredible benefits to businesses. Organizations can improve team collaboration, boost workplace performance, and reduce the need for business travel by implementing a successful VR strategy.
However, finding the right headset is the first step toward a future of XR innovation.
Varjo and Meta quest are two of the most well-known names in virtual reality today. Varjo is known for its extended reality portfolio, which includes adaptable VR and MR tools.
Because of its position in both the business and consumer markets, Oculus is perhaps the most well-known VR brand.
Let's take a look at what the Varjo VR-3 can do in comparison to the Meta Quest 2 to help you decide which device to buy.
Review of Meta Quest 2: Features
The Meta Quest 2 is the latest virtual reality experience from Facebook's Meta division. The Quest 2 is designed to be more powerful, versatile, and comfortable than the previous Oculus Quest, and it's jam-packed with features for today's business investors.
Unlike other products designed specifically for business, the Meta Quest 2 is inexpensive, simple to set up, and capable of delivering lightning-fast performance. It's one of the most widely used business VR tools.
The Meta Quest 2 comes with a 6GB RAM processor and a set of simple controllers with state-of-the-art hand tracking to give you more control over how you move in virtual space. There's even a mobile app included in the package.
Some of the top features of the Meta Quest 2 include:
6GB of RAM
Qualcomm Snapdragon XR2 platform
Intelligent controllers with hand-tracking
Pass-through alert
Guardian activated areas
Oculus mobile app
1832 x 1920 pixels per eye
3D cinematic sound
Connected to Facebook accounts
Plug and play simplicity
Fresnel lenses
Works as a standalone VR system
IPD hardware adjustable range
89 degrees horizontal field of view
Lightweight ergonomic design
Wi-Fi and Bluetooth connectivity
The Meta Quest 2 is one of the most popular and highly-rated VR headsets on the market today, despite being surprisingly affordable for a VR headset.
Business leaders can invest in a convenient VR future for their teams with the Meta Quest 2, without having to spend a fortune on specialized tools.
Features of the Varjo VR-3
Non-VR enthusiasts may be less familiar with Varjo's VR-3 than with the Meta Quest 2. Varjo's latest VR headset, marketed alongside its XR-3 device for mixed reality experiences, is the most recent in the company's VR headset creations.
With the highest resolution in the industry and the best field of view, the VR-3, according to Varjo, sets a new standard for virtual reality experiences.
Varjo's high-resolution headset is dedicated to providing a deeper level of focus in all kinds of tasks and is specifically designed for professionals. There's extensive Ultra leap V5 hand tracking for motion capture, as well as incredible 200Hz eye-tracking.
The Varjo VR-3 headset has a number of impressive features, including:
Exceptional 115 degrees field of view
70 PPD resolution
Total comfort ergonomic design
Accurate 200hz eye tracking
Ultraleap hand-tracking built-in
90 Hz frame rate
Broad 3D software compatibility
Full-frame bionic display
99% color accuracy
Compatible with steam VR base stations
6 DoF inside-out
Hardware adjustable IPD range
2880 x 2720 pixels per eye
2 LCD screens
Varjo's VR headset for PC is significantly more expensive than the Meta Quest 2. This product, on the other hand, is designed specifically for use in a professional setting.
Employees interacting with a virtual world will benefit from a stunning 2880 x 2720 resolution per eye, which ensures incredible clarity.
Furthermore, while the Varjo headset's unique structure makes it heavier than the Quest, it has an ergonomic design that reduces discomfort.
Which is Better: Meta Quest 2 or Varjo VR-3?
You'll get two very different virtual reality world experiences from Oculus and Varjo. Of course, there are some similarities between these tools.
Both allow for virtual reality experiences with a variety of software providers, and each tool is an improvement over the company's previous headsets.
The Varjo VR-3 is a powerful, business-focused virtual reality solution that is 40% lighter than its predecessor and packed with tools for easy customization.
You get fantastic eye tracking and hand tracking performance with this high-quality system, whereas the Meta Quest 2 can only offer hand tracking. As a result, the Quest does not provide the same level of immersion as Varjo.
With access to a sensational class-leading level of image resolution and a huge field of view, it's much easier to feel like you're in the moment.
The Varjo headset even has passthrough functionality that combines the real and virtual worlds via tracking cameras.
The Meta Quest 2 isn't as advanced as the Varjo VR-3, but it's easier to use. If you're just getting started with extended reality technology, this affordable system will provide you with an excellent entry point into the VR landscape.
You won't need any special base stations to get started because the device can work on its own with a Facebook account connection.
While the image quality isn't as good as it could be, it's still good enough to immerse you in your virtual world.
The Meta Quest 2 also comes with controllers, so you don't have to spend extra cash on tools to help you interact with your new environment after splashing out on the headset.
Varjo VR-3 vs. Meta Quest 2: It's Your Call
Finally, both the Meta Quest 2 and the Varjo VR-3 are strong contenders in the virtual reality space, capable of providing incredible virtual experiences to a wide range of users.
The Quest, on the other hand, is a far more affordable option for those on a tight budget who want to bring virtual reality into the workplace. Alternatively, the Varjo VR-3 offers a more advanced and professional experience when you have the extra cash to spare.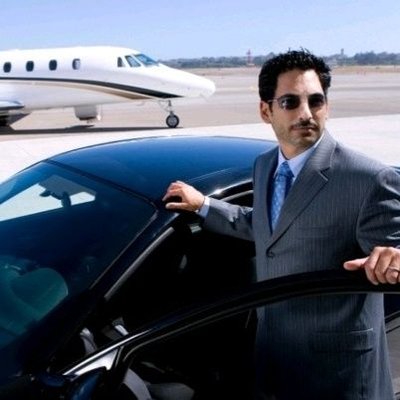 You should also check out the following articles:
Subscribe now to our YouTube channel
Subscribe now to our Facebook Page
Subscribe now to our twitter page
Subscribe now to our Instagram

Subscribe To my personal page on linkedin
Subscribe To my personal page on tiktok page for those who love to dance :)
Want to know what else is going to be in the coming years? Follow me. Follow the future. Sign up for my friend's letter.