Tiny Island Productions (TIP) set out to create an Asian version of the Marvel Cinematic Universe in 2017. It's now gone one step further and demanded a piece of the metaverse.
The Singaporean studio has teamed up with Huawei to create Tiny Island Universe, a virtual theme park. The realm, which will feature malls and zones for users to "explore, socialize, and have fun in," will be built using the Chinese tech giant's cloud platform. Theme park-related "potential collaborations and partnerships" have piqued the interest of Chinese gaming, media, and retail companies.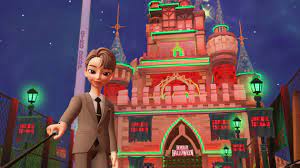 Tiny Island Universe will debut in Singapore and a major Chinese city first. According to TIP and Huawei, "Singapore's 5G infrastructure and highly wired populace make it an ideal test bed" for the experience. The project will eventually use "Huawei's AI development platform to customize unique, personalized experiences for every user."