Everyone agrees flying simulators function effectively in virtual reality. In a cockpit, movement is far more immersive since you don't have to feel your legs propel you forward, and a HOTAS or even a rudimentary controller can fairly closely replicate a plane's actual controls. And, over the last few years, we've seen some outstanding flight-based games for the platform.
This list of the finest VR flying games covers both simulation and arcade games from Meta Quest 2, PSVR, and PC VR.


Warplanes: WW1 Fighters (Quest, PC VR)
A game that was so successful on Oculus App Lab that it was one of the first to make the switch to the official Quest store. From single-player campaigns to completely co-op experiences in which players may even battle in the same planes, Warplanes include a large selection of aircraft, missions, and play types. Warplanes is one of the richest and greatest VR flying games available today, with a variety of control options to fit your preferences.
Star Wars: Squadrons (PSVR, PC VR)
This was just too obvious to not happen. A updated Star Wars air combat game where you may operate classic Imperial and Rebel Alliance ships? Why wouldn't that be compatible with virtual reality? With a headset on, Squadrons is a much better experience, allowing you to feel as though you're sitting in the cockpit of an X-Wing or TIE Fighter. With a comprehensive single-player narrative and multiplayer features, this game will appeal to a wide range of players.


Ace Combat 7: Skies Unknown (PSVR)
If this were a completely realized experience, it would surely be one of the greatest virtual reality games available, let alone the best virtual reality flying games. As it is, the few hours of cinematic VR flying action offered in this PSVR-exclusive spin-off campaign are a tantalizing sample of what's to come. As you cut through the air, expect to be shaken by explosions and jolted by a barrage of machine gun fire. With full HOTAS support, you'll be able to thoroughly immerse yourself in this enthralling battleground. It's a bite-sized pleasure that you won't want to miss.
Microsoft Flight Simulator (PC VR)
It'll require a powerful PC to run it, but if you have the gear, you won't find a more in-depth, immersive, and graphically stunning virtual reality flight experience than Microsoft Flight Simulator. This is the ultimate simmer's fantasy, with a near-photorealistic planet to soar through an entirely true flight dynamic. It's not a simple experience to get into, and it wasn't developed with VR in mind, so there are a lot of hurdles to overcome, but for many individuals, it doesn't get much better than this.
Did you find my article to be interesting? Please give me a 5-star rating and a Google review to show your support and to assist me in growing my community and sharing my ideas.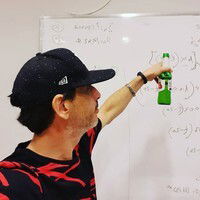 You should also check out the following articles: