there are a ton of cost-free apps, games, and social VR platforms to keep you entertained before you have to shell out money.
Rec Room
One of the most entertaining and comprehensive VR games available without a doubt... It's also free. Sure, you can spend real money on in-game tokens to purchase fashionable clothing for your avatar, but the decision is ultimately yours. Numerous mini-games are available to you, ranging from first-party works like the enduringly popular co-op Quests—which could be games in and of themselves—to user-made materials that will keep your wallet gathering dust. Because it is social VR, you can meet people and have a blast for nothing. A word of caution: there are a lot of kids.
VRChat
You've probably heard of VRChat, the user-generated social VR space with, well, everything you can imagine, including re-produced games like Among Us, Mario Kart, and even a Beat Saber version, if you've been anywhere near the Internet in the past few years. To embody SpongeBob, Kirito from Sword Art Online, or any other one of the million anime girl avatars you're sure to see there, create your own avatar or download one of the millions of user-generated avatars already available.
Horizon Worlds
Although recent efforts have added more tools and user-generated content to the platform, Horizon Worlds is still in its infancy and needs more work to catch up to Rec Room and VRChat. For the price of "free," you might just find a setting or community you really click with, which is the whole point of social VR in the first place. You might want to check in just to see the state of Meta's first-party VR social platform—and then check out again.
Anne Frank House VR
This interactive experience takes you into the secret annex where Anne Frank lived for two years in hiding from the Nazi regime. The experience lets you explore the entire annex where eight people hid, and experience what it must have been like for Frank up until the group was discovered and shipped off to concentration camps in August 1944.
Mission: ISS
Get your space boots and Tang ready, because you're about to take a trip into orbit to learn about life board the International Space Station. You'll float around in the station's microgravity environment and experience how to dock a space capsule, take a spacewalk, and let real NASA astronauts guide you on the ISS through informative videos and images. Look out over the pale blue dot and marvel at humankind's most awesome achievements.
Home After War
Home After War is a room-scale, interactive experience that takes you to Fallujah, a city that was, until recently, under Islamic State (IS) control. Even though the conflict has ended, there's a looming fear of returning refugees: booby trapped homes and improvised explosive devices (IEDs) in the neighborhoods. Awe-inspiring. Human. Disturbing.
Goliath: Playing with Reality
Narrated by Tilda Swinton, Goliath guides you through the unsettling world of Goliath, a man who spent years isolated in psychiatric institutions but finds connection in multiplayer games. Expect to have your heartstrings pulled by expressive dialogue and immersive visuals as you explore the mind and experiences of Goliath. You'll need to use your microphone.


Bigscreen Beta
Bigscreen is the mother of all VR video apps, and it's social too. Configure your avatar and pop into virtual movie theaters to watch your own content, stream your own stuff for others to see, and watch other people's content all while having a friendly chat. You can also rent movies, show up for bespoke movie nights, and watch all the free live TV you can shake a stick at, courtesy of a partnership with Pluto TV.
Spatial
Even though Spatial has done a lot of things well while making sure to have good cross-platform support for a wide range of AR, VR, and traditional computing platforms, VR productivity apps aren't really the standard for teleworking just yet. For business-minded users, there are paid plans available, but the free account gives you access to up to 32 connections, unlimited meeting times, the ability to host private rooms, and up to 5GB of cloud storage.
Gravity Sketch
Design models, ideate products, create anything in VR with Gravity Sketch. It has the ability to import images, video, and 3D files (.jpg, .png, .mp4, .obj) and output snapshots and 3D objects (.png, .obj, .iges). Even when it was a paid app, it was a powerful and surprisingly intuitive creation suite. Now that it's exactly $0 with no hidden gotchas, it's even better.
Blaston
This shooter just went free-to-play, letting you take on friends, family and foes in head-to-head 1v1 dueling. Refine your loadout and jump into the action as you scramble for weapons and send a volley of hellfire at your enemies, all the while Matrix dodging through this innovative bullet hell meets futuristic dueling game. Spend money on cosmetics, or don't: it's a massive slice of fun any which way.
Gun Raiders
There aren't many free-to-play shooters that promise competitive multiplayer action, but Gun Raiders fits the bill with its variety of game modes that let you fly through the air, scale walls, and shoot down your opponents. Even though there are microtransactions, they are all for avatar skins, so there is no pay-to-win in this game.
Ultimechs
Ultimechs should look pretty familiar: it's basically Rocket League, but instead of driving around in cars, you're given rocket-powered fists to punch balls into the goal. Online multiplayer includes both 1v1 and 2v2 matches, offering up tons of opportunities to earn cosmetic gear that will let you outfit your battle mech into something unique. There are also now two paid battle passes too, offering up a ton of cosmetics to set you apart from the competition.
Battle Talent
Battle Talent is one of those fighting sims that let you go ham on ragdoll baddies, which in this case are wily goblins and loads of skelingtons. This physics-based roguelite action game lets you climb, run and slide your way through levels as you slash, shoot, and wield magic against your foes.
I Expect You to Die: Home Sweet Home
From the studio that brought you the award-winning puzzle game, I Expect You to Die, comes the room-scale mixed reality experience Home Sweet Home, which offers up a new way to defuse potentially lethal situations, and all in the comforting backdrop of your own living room thanks to Quest 2's passthrough mixed reality function.
Pavlov Shack Beta
Ever wanted to play Counter-Strike on Quest? Pavlov Shack offers up a pretty comparable experience, as you play in either deathmatch or co-op mode. It's got all of the realistic gunplay and much of the fun of the paid PC VR title, but it's still going strong with a free open beta on Quest.
Echo VR
Zero-g sports aren't possible unless you're stationed on the ISS, and even then you probably shouldn't muck about. In this fast-paced game of ultimate frisbee-meets-hockey-meets-whatever you'll launch at speed to the goal, evade the opposing team and chuck your Tron-style frisbee-thing for the win. Remember: you can smash your opponent in the face, but please follow the same suggestions mentioned in Gorilla Tag above.
Spatial Ops
Freshly launched into open beta, this 4v4 arena-scale shooter requires space and Quest 2 (or Quest Pro) owning buddies—both of which you may not have. Still, it makes for an incredible time that is basically the best version of laser tag you've ever played. You'll need SideQuest to download this one since it disables Quest's guardian system, but it's well worth jumping through the hoops to get working if you have everything else.
Gorilla Tag
This humble game of tag has taken both SideQuest and App Lab by storm with its infectious gameplay, and it's now made its way to the official store. You'll be lumbering around a tree-lined arena using its unique grab-the-world locomotion style that lets you amble around like a great ape. Chase the other apes and infect them or climb for your life as the infected chase you. Pure and simple. Make sure you're far from TVs, furniture, babies, and pets because you will punch something in the mad dash for sweet, low-poly freedom.
PokerStars VR
No real cash gambling here, but PokerStars VR not only let you go all-in on games of Texas Hold'em, but now a full casino's worth of table games a machines that are sure to light up the dopamine starved pleasure centers of your brain. It's all free play, so you won't be risking real cash unless you buy in-game chips, which cannot be turned back into real money: it's only to keep your bankroll flush for free play.
Gym Class – Basketball
Gym Class – Basketball is the solution if you're looking to shoot some hoops and dunk like you probably can't on a physical court. Online multiplayer lets you go head-to-head for a pretty convincing game of b-ball thanks to the game's physics-based and full-body kinematics.
Ancient Dungeon Beta
This plucky roguelite dungeon crawler is still in beta (still!), but there's a reason it's become an App Lab favorite. Explore a vast dungeon to explore, housing plenty of baddies just asking for the steel of your sword, knives, and arrows. You'll climb over deep pits, dodge lethal traps, and search for hidden treasures. Smash all the pots and crates you can before it officially launches on Quest sometime in the near future.
Elixir
Would-be wizards, this is your time to shine. Explore a magical laboratory and take on the job of apprentice wizard. The lab is full of gadgets and magical stuff to mess around with; as the game that natively supports Quest's hand tracking, you can put your controllers down and get experimenting with this little slice of the dark arts.
Bait!
With the recent Fishin' Buddies update, this venerable VR game has been given a brand-new lease on life as a cooperative VR fishing experience that lets you relax and enjoy a cold one with the guys as you reel in the big ones. Between fishing expeditions, you can relax in the additional social areas and play light-hearted mini-games.


Do you like our news? Give us a 5-star rating and review on Google to show your support for the website.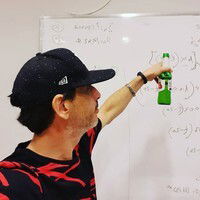 You should also check out the following articles: