What is the Omniverse Nvidia?
Nvidia
's Omniverse platform allows creators, designers, and engineers to work together to create virtual environments. It's the company's platform, which combines design tools and content from both first- and third-party apps into a single hardware and software ecosystem.
NVIDIA Omniverse, which was the basis that connects virtual worlds, is now available to millions of NVIDIA Studio creators who use GeForce RTX and NVIDIA RTX GPUs.
NVIDIA also revealed new platform improvements for Omniverse Machinima and Omniverse Audio2Face, as well as new platform capabilities such as Nucleus Cloud and 3D marketplaces, as well as ecosystem enhancements at a special address at CES.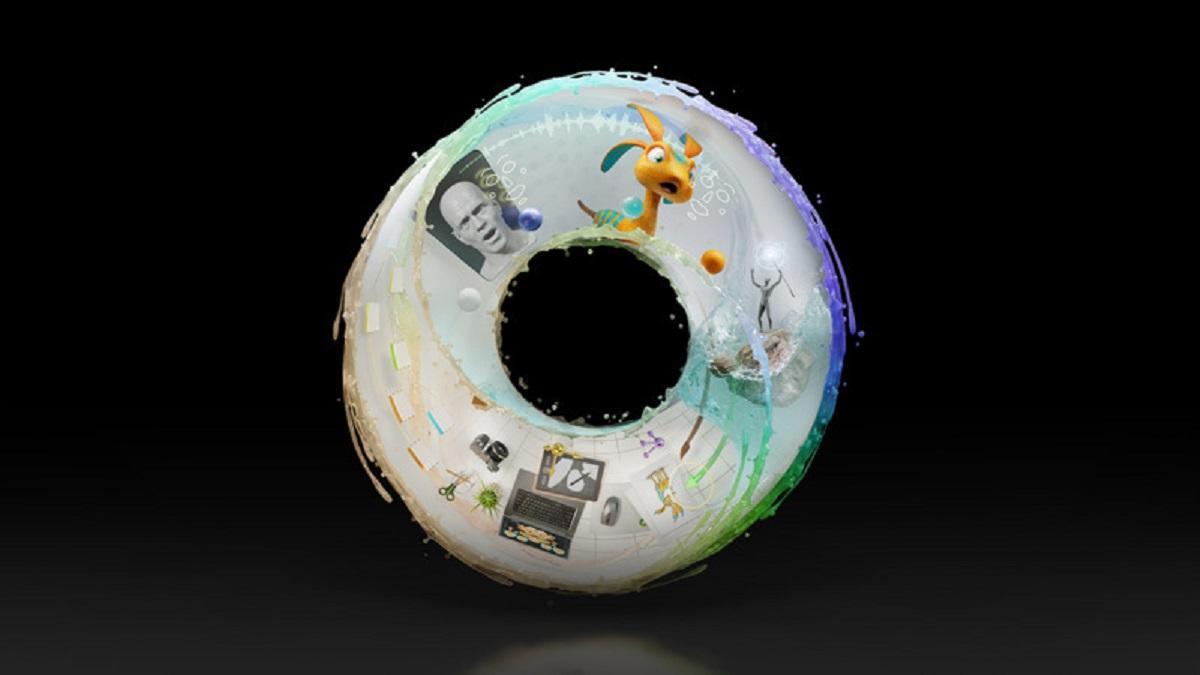 With Omniverse, NVIDIA's real-time 3D design collaboration and virtual world simulation platform, artists, designers and creators can use leading design applications to create 3D assets and scenes from their laptop or workstation.
Omniverse has been downloaded by nearly 100,000 creators since its open beta launch a year ago, who are using its core rendering, physics, and AI capabilities to speed up their workflows.
"With this technology, content creators get more than just a fast renderer," said Zhelong Xu, a digital artist and Omniverse Creator based in Shanghai. "NVIDIA Omniverse and RTX give artists a powerful platform with infinite possibilities."
Creators like Xu will use Omniverse's tools to create and collaborate on the massive volumes of material required for the web's next generation. They're creating 3D virtual worlds that are networked for commerce, entertainment, art, and industry.
Shops, homes, people, robots, factories, and museums will inhabit these limitless environments, resulting in a massive amount of 3D content. Producing this type of information is difficult since it usually causes the use of many, often incompatible, instruments.
Omniverse brings these disparate 3D design worlds together in a common virtual environment.
Omniverse is the pinnacle of NVIDIA's revolutionary work over the past 20 years, combining graphics, AI, simulation, and scalable computation into a single platform to improve existing 3D workflows.
With Omniverse, free for individual users, GeForce RTX Studio creators can connect their favorite 3D design tools to a single scene and simultaneously create and edit between the apps.
Download it at nvidia.com/omniverse.
The paid membership for professional teams, Omniverse Enterprise, was introduced at GTC in November and is marketed through NVIDIA's global partner network. Individual authors now have access to Omniverse features, according to today's announcement.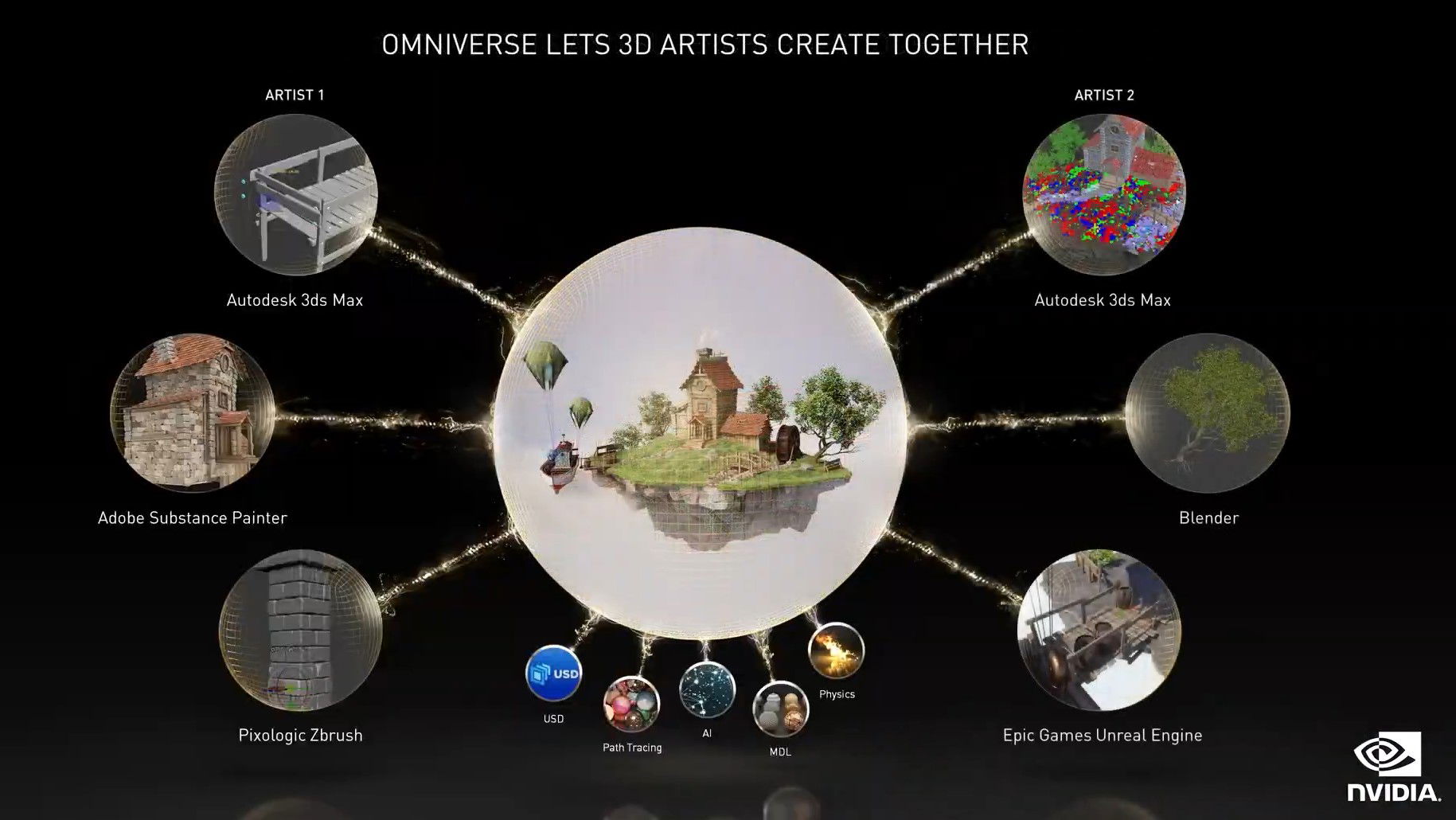 New Features in the Omniverse include:
The Omniverse Nucleus Cloud enables easy "one-click-to-interact" sharing of large Omniverse 3D scenes, allowing artists to collaborate from across the room or across the globe without having to upload large datasets. Working on a cloud-shared document, but for a 3D scene, the artist's changes are mirrored back to the consumer.
Leading 3D marketplaces and digital asset libraries have added support for the Omniverse ecosystem, making it easier for creators to create their scenes. Thousands of Omniverse-ready assets for creators have been released by TurboSquid by Shutterstock, CGTrader, Sketchfab, and Twinbru, all of which are based on the Universal Scene Description (USD) we can find direct format and in the Omniverse Launcher. Actor Core from Reallusion, Daz3D from Daz3D, and Plant Catalog from e-on software will all be releasing Omniverse-ready assets soon.
For RTX creators who enjoy gaming, the Omniverse Machinima collection now includes new, free characters, objects, and landscapes from popular games like Mech warrior 5 and Shadow Warrior 3, as well as Mount & Blade II: Banner lord and Squad assets. By dragging and dropping these components into their scenes, creators can remix and recreate their own game cinematics.
Omniverse Audio2Face, a groundbreaking AI-powered program that immediately animates a 3D face (AVATAR) using only an audio track, now supports blend shapes and exports directly to Epic's Meta Human Creator app. This frees up time for artists and designers to focus on their creative processes rather than the time-consuming, manual blend-shaping procedure.
The Omniverse Ecosystem Grows
Many partners have contributed new Omniverse Connectors, extensions, and asset libraries to the NVIDIA Omniverse ecosystem.
There are currently 14 connectors for applications such as Autodesk 3ds Max, Autodesk Maya, and Epic Games' Unreal Engine, with many more in the works, including an Adobe Substance 3D Material Extension that will be available soon.
The latest Omniverse Connectors, extensions, and asset libraries include:
VUE from e-on software is an all-in-one application that allows users to create digital 3D nature based on nature's rules, from skies and volumetric clouds to terrains, large-scale ecosystems, wind-swept vegetation populations, open water bodies, roads, and rocks. It also includes a native Omniverse live link connector that will sync all scene modifications directly to Omniverse stages.
Plant Factory by e-on software is a vegetation tool that allows you to create foliage as little as twigs or as large as enormous redwood trees from the ground up. It also supports asset export in a variety of formats, including a direct link from Plant Factory to Omniverse, and modeling animation such as wind.
e-on software's Plant Catalog, which provides a collection of over 120 ready-made procedural vegetation assets.
Twinbru, a "digital twin of physical fabric" provided that supplies interior and exterior furnishing fabrics for drapery, sheers, curtains, and upholstery applications, has now integrated into Omniverse to help streamline manufacturing and architectural designs. Twinbru offers 21,000 different fabrics and 11,000 digitized fabric twins — all of which are high quality and physically accurate.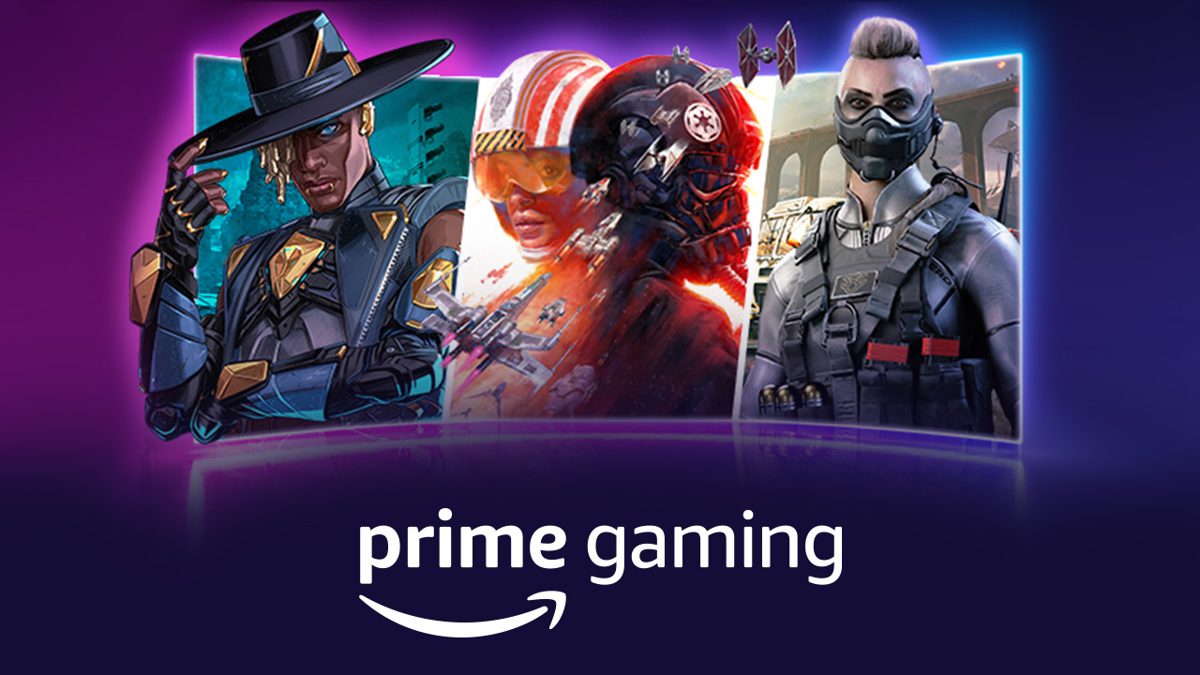 Did you find my article to be interesting? Please give me a 5-star rating and a Google review to show your support and to assist me in growing my community and sharing my ideas.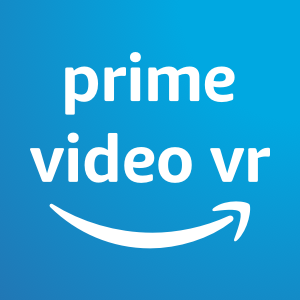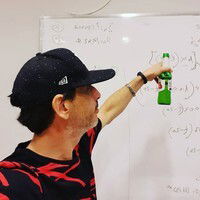 You should also check out the following articles:
Subscribe now to our YouTube channel
Subscribe now to our Facebook Page
Subscribe now to our twitter page
Subscribe now to our Instagram

Subscribe To my personal page on LinkedIn
Subscribe To my personal page on TikTok page for those who love to dance :)
Want to know what else is going to be in the coming years? Follow me. Follow the future. Sign up for my friend's letter.