Fashion and beauty have embraced NFTs in 2021, and now they're making their way into physical stores.
Fred Segal, a Los Angeles-based retailer, debuted Artcade, a "dynamic retail experience," in its Sunset Boulevard store on Thursday. The experience includes an NFT gallery with digital wall displays, physical and digital products for sale, and a streaming studio, which was created in collaboration with media tech holding company Subnation. As they increasingly enter the NFT space, the retailer joins a slew of others who have launched physical activations centered on NFTs. Dolce & Gabbana, for example, hosted an NFT installation in one of its flagship stores, and Rebecca Minkoff hosted an NFT exhibition during New York Fashion Week.
The items being launched as part of the new experience at Fred Segal include IRL collectibles, limited-edition apparel and gaming hardware. Visiting customers can use cryptocurrency to purchase virtual products, including NFT artwork and digital skins online via Coinbase. The retailer is working on allowing cryptocurrency to be used in-store to purchase items.
"The metaverse is going to happen," said Jeff Lotman, the CEO and owner of Fred Segal. "The idea of being involved in having a Fred Segal store in that world makes sense, because we're always a place showing things that are really cool."
A group of top NFT collectors has contributed works to the exhibition, which are highly valued. The Bored Ape Yacht Club, The Mutant Ape Yacht Club, Doodles, and Cool Cats all have pieces in the show. A Bored Ape Yacht Club piece worth 35.47 ETH, or $142,466.32 at the time of publication, is the most valuable NFT on display. Customers can also purchase items from Meta Golden, a jewelry label that sells physical jewelry, and an NFT that represents each piece.
The retailer and Subnation will commission and curate exhibitions and original drops from NFT artists in the coming months. Henry Diltz, a music photographer, created an NFT version of his Crosby, Stills & Nash album cover, which will accompanied by a documentary.
"Our view on NFTs is that they're about both physical and digital goods, as well as the storytelling around them. NFTs are not just the digital asset itself; a whole host of other assets that can be delivered behind it," said Doug Scott, co-founder and chief managing director at Subnation.
As NFTs are increasingly making their way into physical art galleries via digital display tablets, other retailers are also eyeing the possibilities.
"Right now, so many commercial brands are seeing the value of taking assets they already own and creating new ways to share them with fans through NFTs," said Roxy Fata, the COO of Infinite Objects, a company that creates wall display screens for NFTs. "To make the sometimes confusing concept more understandable, these brands are seeing the added value of including a physical version of the NFT to make sure their audiences can enjoy it and to display the content meaningfully."
Physical in-store displays of NFTs are "a way to educate the audience to see what an NFT looks like," said Olivier Moingeon, chief commercial officer at startup Excludible, a luxury NFT e-tailer that aims to be the "Net-a-Porter of NFTs." "Most people have heard about NFTs and they don't know what it is. They think it's just a JPEG that sells for millions of dollars, and no one understands it."
As with traditional art, luxury brands are tapping into NFTs to reach a wider customer base of wealthy collectors.
"The demographic in the NFT world is 85% men and only 15% women, whereas in the luxury world, it's kind of the reverse; you have a majority of women as the buyers." An NFT "can be a gigantic opportunity to recruit men and to expose them to a brand's storytelling, to capture their attention," said Moingeon.
According to Lotman, there's overlap between the typical Fred Segal customer and the NFT collector. "We have that demographic. They like to be on the groundbreaking. They're reading publications and going online and seeing things that are really cool that are trending. We sell limited-edition sneakers, we sell resale sneakers, we sell resale vintage — and we'll always want to be where the trend is," he said.
In the future, Fred Segal will work with Subnation to create a virtual version of its store on a yet-to-named metaverse platform. Like the physical store, the virtual version will display NFTs and host limited-edition drops.
"This is going to become only bigger and bigger, especially as the metaverse really grows," said Lotman.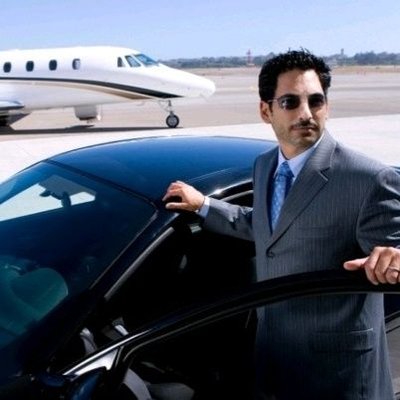 You should also check out the following articles:
Subscribe now to our YouTube channel
Subscribe now to our Facebook Page
Subscribe now to our twitter page
Subscribe now to our Instagram

Subscribe To my personal page on linkedin
Subscribe To my personal page on tiktok page for those who love to dance :)
Want to know what else is going to be in the coming years? Follow me. Follow the future. Sign up for my friend's letter.