Play2Earn's Advantages
Blockchain games have the potential to revolutionize the gaming business. Through this technology, players who spend money on such games - or even those who contribute to the gaming metaverse as free-to-play games - may claim ownership of in-game assets like trading cards. The fact that players may not only control but also buy and sell in-game assets is what makes play2earn so appealing and popular right now. As a result, the GameFi platforms allow players to earn NFTs and tokens as prizes. These tokens can be exchanged on exchanges and utilized in built-in markets. Let's take a look at the top blockchain games with a play-to-earn function.
Is it Possible to Make Money Playing NFT Games?
Many players in blockchain games are currently pursuing the same goal: to make money. While the methods for doing so vary, they might range from gathering rare things and selling them on secondary markets to beating other players in PvP combat to gain in-game cash. Most NFT games, on the other hand, do not pay out in Bitcoin but instead in the game's own asset, which can then be sold for Bitcoin on controlled exchanges (CEXs).
In a nutshell, yes, you can make a lot of money playing NFT games. While you may have heard about folks in the Philippines earning a decent living by playing Axie Infinity, the cost of getting started with the most popular play-to-earn game — Axie Infinity — has risen to at least a few hundred dollars, and new players require three Axies to get started. To earn, you must first recoup your initial investment, which might take anywhere from 50 to 80 days, before earning between $8 and $40 each axie.
Are there any NFT games that are available for free?
While some games listed here, such as Splinterlands, are free to play, most of them need you to pay a fee to gain a starting pack or go further. Those who cannot afford to pay up front may be relieved to learn about programs such as Axie scholarships, in which sponsors loan three Axies to "scholars" and engage in a profit-sharing plan in which participants might earn 50 percent to 70 percent of the total revenues.
List of Crypto Games
Here is a list of the best play-to-earn blockchain games, ranging from Axie Infinity to CryptoBlades, that provide users with a comprehensive gaming experience and many ways to make money.
Axie Infinity
Anyone interested in learning more about the play2earn blockchain gaming ecosystem will eventually come across Axie Infinity. It is presently the most popular play2earn game in the Philippines and has a worldwide following. To begin playing, players must first have three Axies (monsters), which may be purchased from the built-in marketplace. If the players are unable to purchase the Axies due to a lack of cash, they can apply for a scholarship in Axie Infinity. There are two modes in the game: PvE and PvP, with the latter offering higher prizes. All in-game profits may be purchased, sold, and exchanged, including Axie Infinity Shards (AXS) and Smooth Love Potions (SLP).
Both tokens have shown to be quite popular in Southeast Asian nations, with AXS-PHP and SLP-PHP being heavily traded pairings.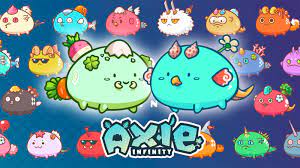 CryptoBlades
Competitive play2earn RPG games are becoming increasingly popular. Users may earn SKILL tokens by fighting foes, raiding with friends, and staking gains in CryptoBlades, a new blockchain game. Players may also use the built-in marketplace to trade in-game goods or construct characters and weapons to combat foes. Before they can play the game, players must purchase a character. As a result, they must pay a nominal charge in BNB to take part in conflicts. Battle fees are promptly reimbursed to winners in the form of SKILL tokens.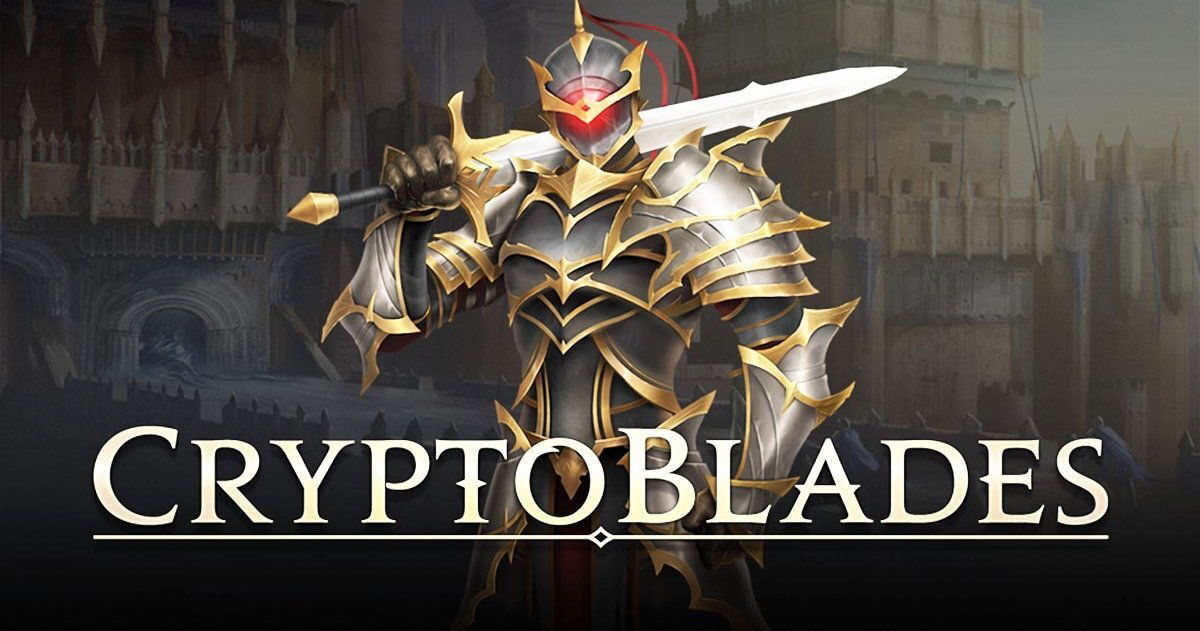 Plant vs Undead
Plant versus Undead is a play2earn tower defense game with a lot of replays ability. In Brazil and other nations where P2E games may have a significant influence, the game has garnered a lot of popularity. Seeds, which can be purchased on the market for PVU tokens, may be used to get started playing. Another alternative is to play for free. Check out our Plant vs. Undead: How to Play guide for additional details.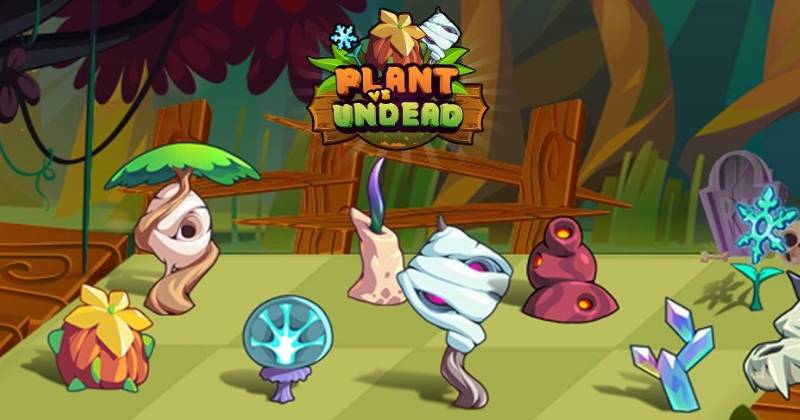 Splinterlands
Splinterlands is a trading card game based on the Hive blockchain that is inspired by games like Magic, the Gathering and Hearthstone. Players trade, purchase, and sell valuable cards with the purpose of defeating monsters and collecting in-game prizes. The trade cards are divided into multiple factions, known as "splinters," in the game. Players on Splinterlands have seven states: speed, armour, mana, and attack kinds, which include ranged, magic, and melee.
Quests, rated play, and tournaments are all part of the game. Splinterlands is built on the Hive blockchain, which is a web 3.0 blockchain that offers lightning-fast transaction speeds and low transaction fees, making it suitable for blockchain games. Splintershards (SPS), a BEP-20 token on the Binance Smart Chain, serves as the game's DAO governance token, allowing players to influence game and ecosystem choices. According to DappRadar, as of Oct. 31, 2021, Splinterlands has over 478K daily active users, making it the top rated game DApp and the second largest overall, behind PancakeSwap, in terms of user count.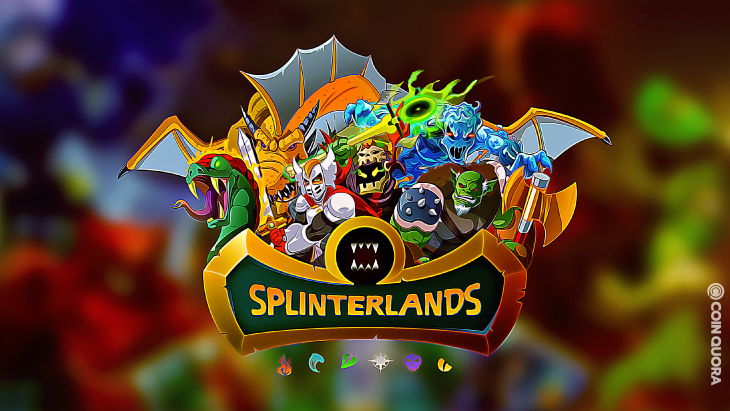 Farmers World
Quests, rated play, and tournaments are all part of the game. Splinterlands is based on the Hive blockchain, which is a web 3.0 blockchain that offers lightning-fast transaction speeds and no fees, making it perfect for blockchain games. Splintershards (SPS), a BEP-20 token on the Binance Smart Chain, serves as the game's DAO governance token, allowing players to influence game and ecosystem choices. According to DappRadar, as of Oct. 31, 2021, Splinterlands has over 478K daily active users, making it the top rated game DApp and the second largest overall, behind PancakeSwap, in terms of user count.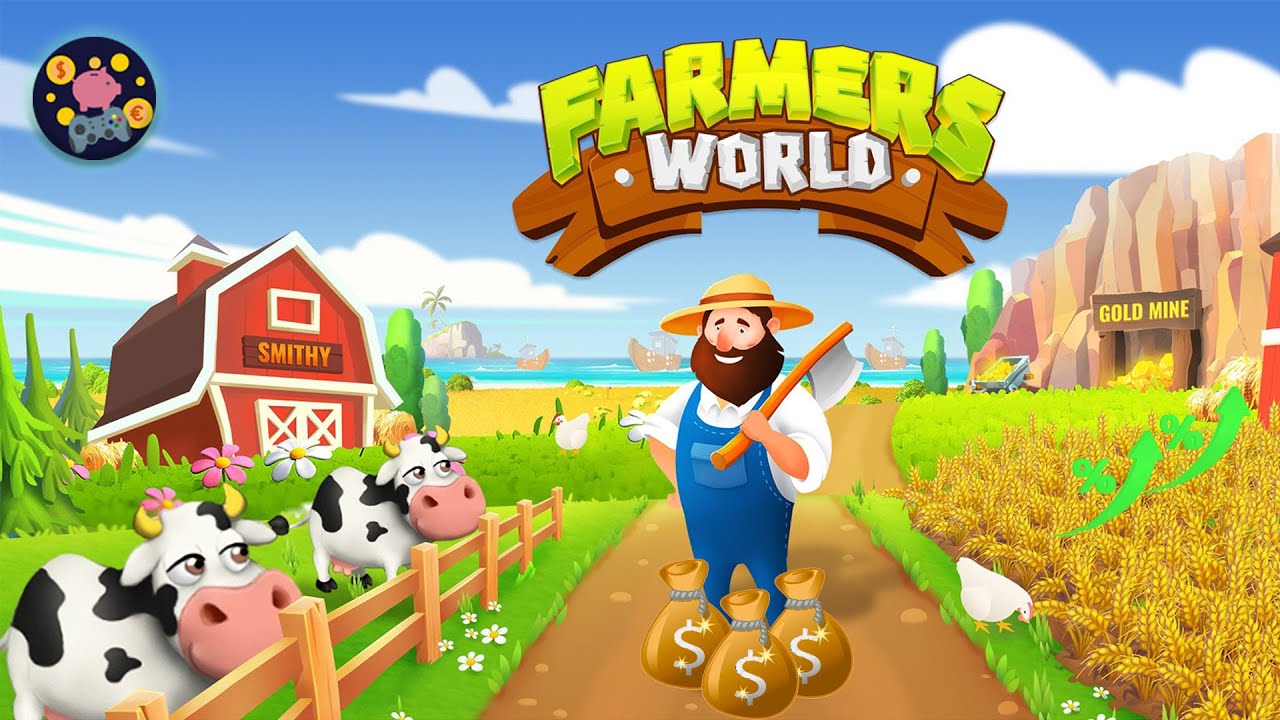 Forest Knight
Many people fantasize about being a knight in shining armor who can combat evil as they grow older. Forest Knight allows its users to realize their dreams. Every "Hero" in the game has its own set of strengths and limitations, so players must mix and match wisely. The game was first released in 2019 and has had several updates and enhancements since then. While enjoying the seamless action, players gain daily login benefits and earn NFTs. On the EnjinX platform, there is an NFT marketplace for the game.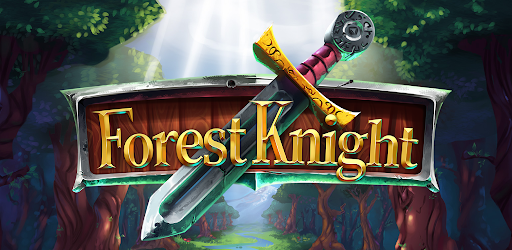 Killa Koliseum
Killa Koliseum, which is currently under construction as of September 7, 2021, offers a competitive atmosphere in which tactics are essential. There will be 10,420 NFTs available, making the game initially difficult to play. Tournaments allow players to compete against one another for prizes. Players can earn ETH by fighting, selling Killas, or generating and training new Killas once a month to develop a champion.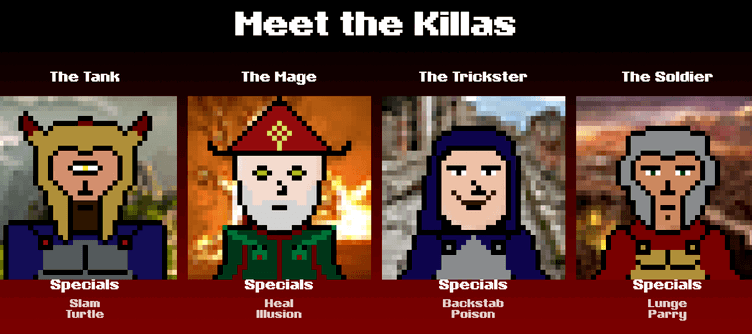 Elementos
Elementos intends to give an innovative turn-based battle universe as one of the forthcoming RPG games in the blockchain gaming industry. Players may earn tokens, gather awards, and breed pets by playing in either the PvE or PvP modes. Users will require a Crystal Egg to play the game, which will be on sale on September 13th. There is one Mento in each egg. The team will also release the game's beta version, which will include play2earn mechanisms for both PvE and PvP.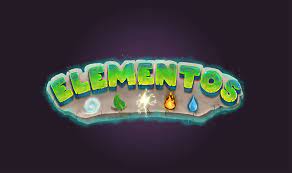 Dvision Network
More VR and AR-focused blockchain games would be expected, but the range is still limited. Dvision Network, for example, is a virtual reality blockchain game centered on its NFT marketplace. VR-Spaces, which are solely accessible to the player and those who pay for access, and VR-City, which is a collection of VR-Spaces in which anybody may engage, are two of the game's modes. Furthermore, the crew has a long list of tasks to fulfill, including pets, new buildings, and a mobile app.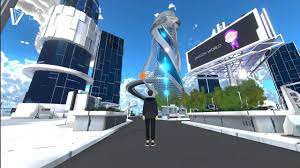 Metalands
The phrases blockchain gaming and open-world first-person shooter seldom appear together. Metalands has combined these elements in a free-to-play play2earn game that allows players to earn CIFI tokens. NFTs are the in-game currency, which players may freely purchase, sell, and trade. Gamers may personalize their characters, weapons, and bunkers, giving them complete control over their experience. Soon, an early access version of the game will be available on Steam.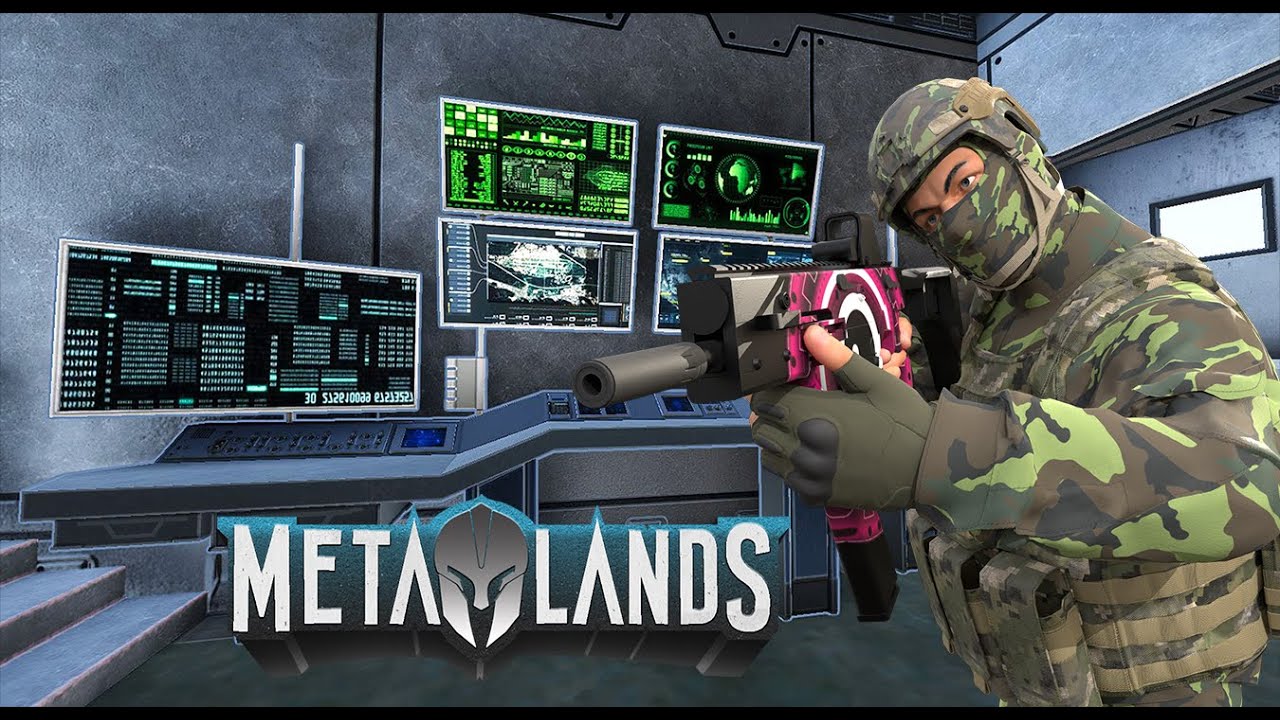 Pet Games
The Pet Games idea is simple: players must purchase an egg, or numerous eggs, from the marketplace in order to begin exploring the game's ecology. PETG tokens are required to obtain the eggs. Every day, players can face monsters. Fighting inferior opponents is simpler, but the benefits are lower. Players may also cultivate plants and gather fruit on their land. The marketplace accepts all pet avatars for sale.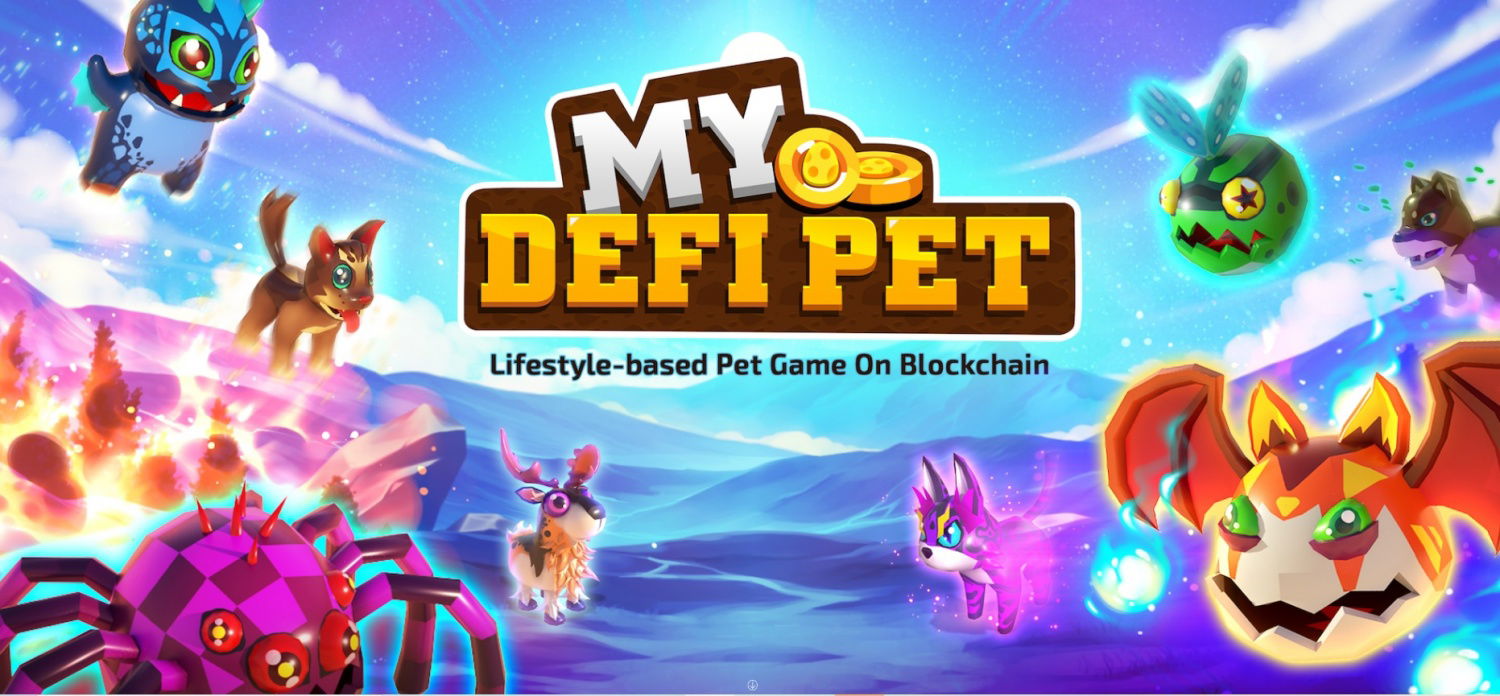 DeFi in Crypto Games
Decentralized finance (DeFi) has attracted large inflows of capital by positioning itself as the new frontier of finance, with promises of replacing traditional finance in the global economy. The total value locked (TVL) of the sector has grown exponentially to over $99 billion, and the total market capitalization of DeFi tokens is now over $146 billion.
While blockchain games are still in their infancy, they have the potential to expand and bring cryptocurrencies to the public - current estimates put the number of bitcoin users at approximately 220 million. On the back of DeFi, this might be accelerated. NFTs of in-game products and digital assets may be exchanged on decentralized exchanges in exchange for cryptocurrency, or swapped into blue chip assets like Bitcoin on exchanges (BTC).
There are two sides to the equation: gamifying DeFi applications makes it easier to onboard new users into the ecosystem, which is critical if crypto is to become mainstream and reaches the late adopters. Adding DeFi innovation and components to blockchain games, on the other hand, allows developers to create a more lively in-game economy that facilitates trade and interaction among players. As a result, it's no surprise that even DeFi's early adopters are investing in the play-to-earn market.
The Role of Cryptocurrency in NFT Games
There are an increasing number of play2earn blockchain games available nowadays. Different genres are investigated to give gamers an idea of the technology's capabilities. Furthermore, the monetary side of video game play is now available to billions of people. Although it is unknown whether play2earn will disrupt traditional gaming, the new prospects might be advantageous to both gamers and producers.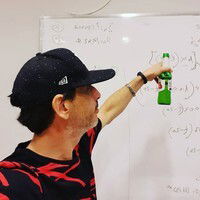 You should also check out the following articles: