Busch Gardens Williamsburg, a world-famous theme park, is bringing 'Battle For Eire,' a virtual reality (VR) immersive adventure based on Norse mythology, to its popular motion simulator attraction.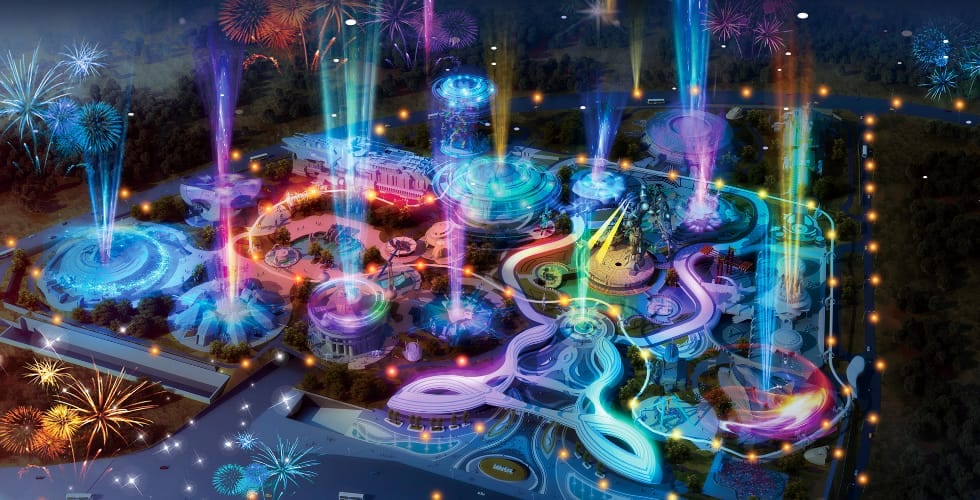 The Virginia-based theme park is now delivering an immersive and interactive story that can host up to 1,000 people per hour, thanks to a partnership with Dream set and HTC VIVE.
Larry Giles, VP of Design and Engineering at SeaWorld Parks and Entertainment, the parent company of Busch Gardens, said in a statement:
"We wanted to uniquely blend the immersive experience of high-tech virtual reality with the visceral experience from a state-of-the-art ride system to create a believable, 'you are really there' feeling"
The attraction allows each rider to interact with VR elements within the immersive simulation for a personalised experience, along with 'wind-on-guest' 4D effects and theatrical 7.1 surround sound.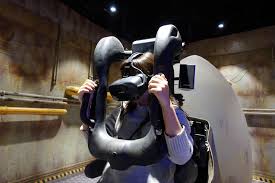 The Technology Behind 'Battle For Eire',
The Battle For Eire ride comprises two 59-passenger motion simulator platforms, each with an Emerald Mask VR headset designed specifically for the attraction.
Dream set and HTC VIVE designed the hardware, and it is the world's first VR headset for an amusement park attraction.
Long wait times, hygiene concerns, and ride capacity are all issues that the Battle For Eire attraction aims to address. Larry Giles said that Busch Gardens understood the "need to keep people moving" in order for them to fully enjoy their experiences.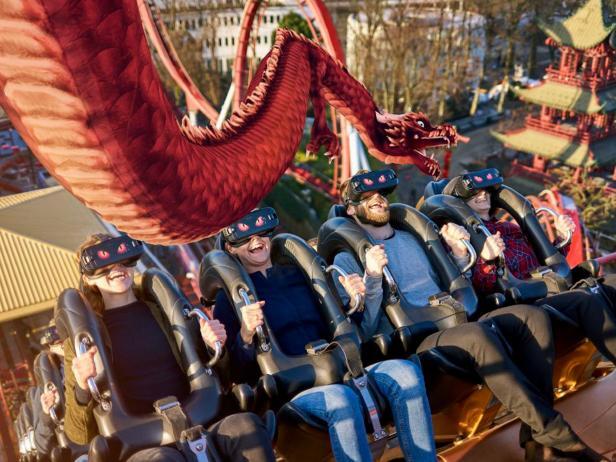 He continued, "
"We knew also that other [theme park] VR experiences had much lower ride capacity, which was the most common rider complaint."
Each Emerald Mask came with powerful VR lenses and a purpose-built lens adaptor that is easy to set up, clean, and monitor. The Taiwanese tech company also hoped to provide the US theme park with a device that would solve many of the problems that come with installing a virtual reality attraction.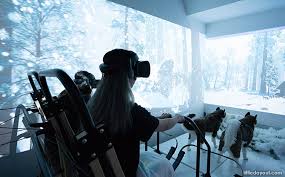 Intel's NUC Mini computer, which features a rugged NVIDIA graphics processing unit (GPU) that supports Dream set's custom, also powered the simulation real-time 3D (RT3D) engine.
Busch Gardens Williamsburg engineers also gain access to Redshift, a GPU-accelerated renderer that enables high-quality Battle For Eire 3D VR visualisations, by using NVIDIA GPUs.
What would you do if you had a plot of metaverse land? Please get in touch with us.

You should also check out the following articles:
You should also check out the following articles:
Subscribe now to our YouTube channel
Subscribe now to our Facebook Page
Subscribe now to our twitter page
Subscribe now to our Instagram

Subscribe To my personal page on linkedin
Subscribe To my personal page on tiktok page for those who love to dance :)
Want to know what else is going to be in the coming years? Follow me. Follow the future. Sign up for my friend's letter.
Do you like our news? Give us a 5-star rating and review on Google to show your support for the website.