The internet was not pleased when HTC unveiled their idea for the future metaverse, dubbed 'Viverse.' The Vive Twitter account recently offered an idea for a virtual environment called Viverse that spans both augmented and virtual reality technology in a now-pinned tweet. It promised a "future where the unthinkable becomes conceivable" using this platform. The movie itself presented various wide possibilities for Viverse, ranging from simple notions like working out at the gym with virtual overlays showing your progress to more bizarre ideas like attending virtual wine tasting sessions and then purchasing such wine with bitcoin. Oh, and there's a scene where a young woman buys her grandmother an NFT of the Meowna Lisa.
Below is a Viverse video.
It's a bizarre and vague film that cuts between genuine HTC products like the Vive Sync collaboration platform and currently unreleased concepts, with no clear sign of how the firm expects to deliver any of this in the future. How are you supposed to taste virtual wine? Why would people want to engage with NFTs in Viverse when the public reaction to them has been so negative in the real world that many firms have backed away from the concept? Many Twitter responses, predictably, were less than enthused about the company's mission.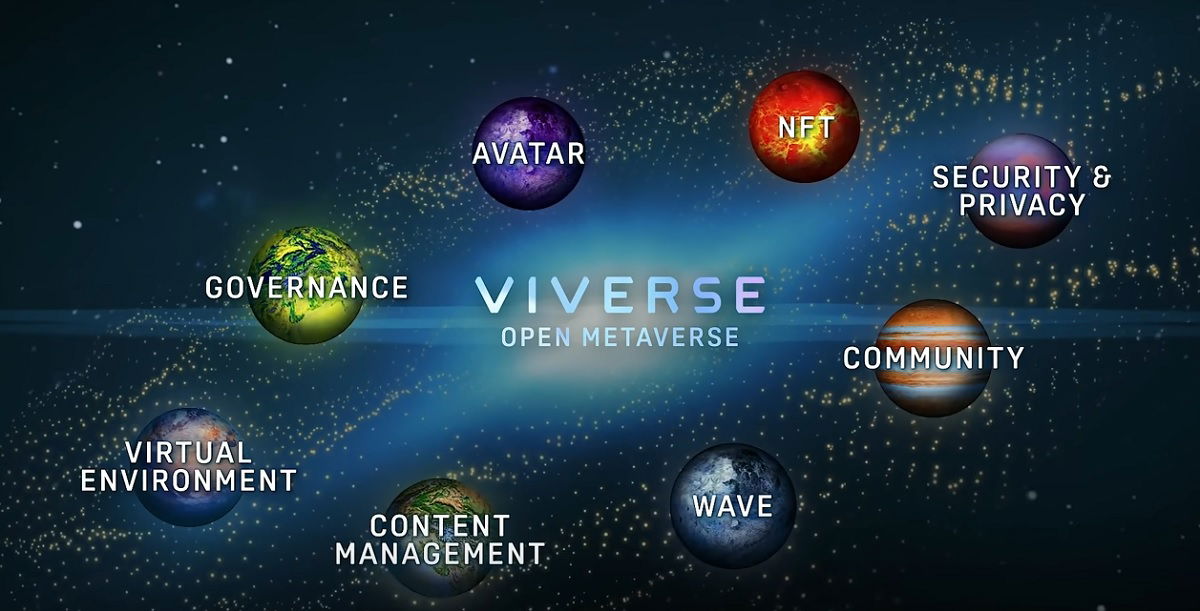 The video has received over 130,000 views but just 400 likes. HTC isn't the only business facing criticism for its projected metaverse vision. We have leveled similar criticism at Mark Zuckerberg's lengthy description of why we'd all desire a digital lifestyle from last year's Connect.
Meta recently promoted that concept with a Super Bowl TV commercial before offering a disappointing Foo Fighters concert within social VR, which many people couldn't even get into. Certainly, these firms have a long way to go before convincing many people of the metaverse's potential applications.