Oppo has unveiled the Air Glass, an augmented reality device that will be available early next year. Oppo describes the Air Glass as a "assisted reality" product, rather than an augmented reality device, because it projects 2D information into your field of view rather than superimposing 3D objects onto the real world. (It's a bit like apple AR & Google Glass.)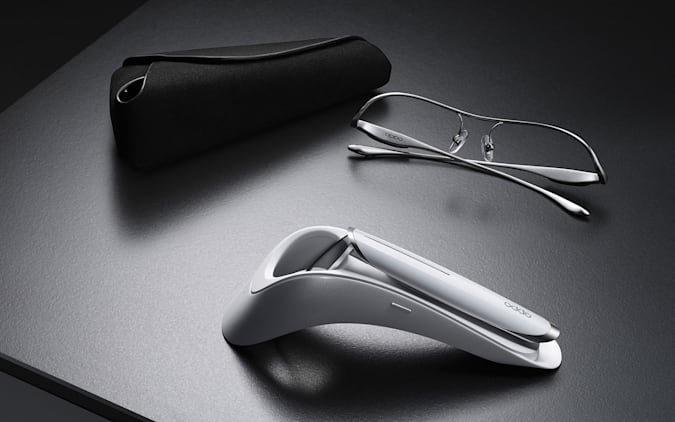 The Air Glass has a Qualcomm Snapdragon 4100 processor and weighs just 30g (about 1oz) in total. Oppo says it should last four 3 hours of active usage and 40 hours on standby. There are two frame designs, a silver half-frame and a black full-frame, and each is available in two sizes. The inside of the frame has a magnetic port that allows it to be attached to more conventional glasses.
The waveguide display uses a tiny projector with Micro LED technology that can produce up to 3 million units of peak brightness, though Oppo claims that average brightness will be up to 1,400 units. Touch, voice, hand tracking, and head tracking are all supported, as well as a Smart Glass app on a smartphone running Oppo's Color OS 11 or higher.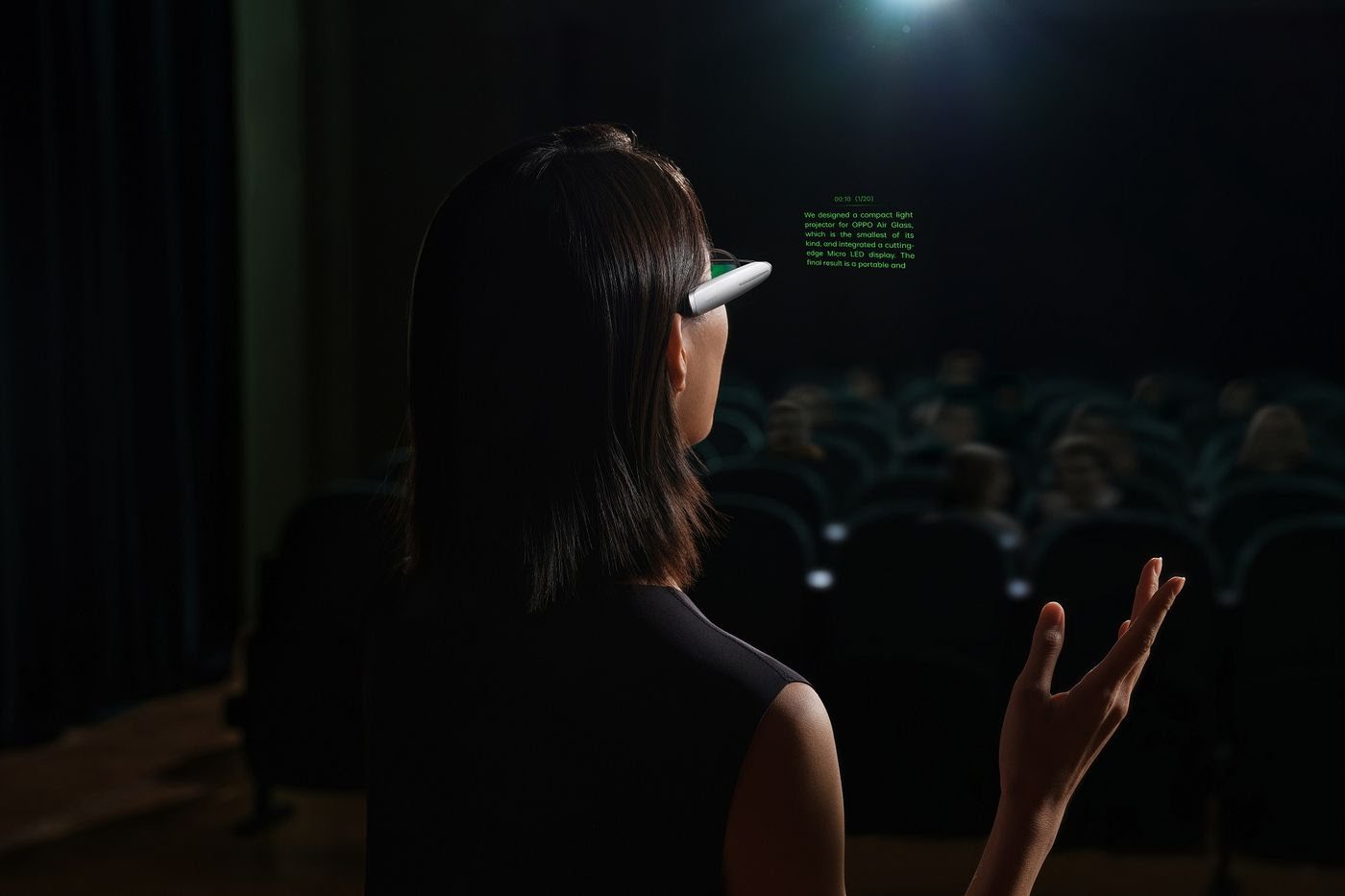 Oppo's proposed use cases for the Air Glass are relatively modest. The company says they can use it for notifications and directions, as you'd expect, as well as features like tele prompting and real-time translation. The display is monochrome with either 16 or 256 levels of gray scale depending on the mode, so the Air Glass will not be beaming rich content into your eyes.
It is unlikely to become a mature, mainstream product. The Air Glass will be available in a "limited release" in Q1 2022, according to Oppo, and will initially sell only in mainland China.
They unveiled the Air Glass as part of Oppo's annual Inno Day celebrations. Oppo also unveiled its first in-house NPU chip, the Mari Silicon X, which will be included in the company's next flagship, the Find X, in the first quarter of next year. Oppo confirmed the launch of its first folding phone, the Find N, last week, though it hasn't broken cover yet.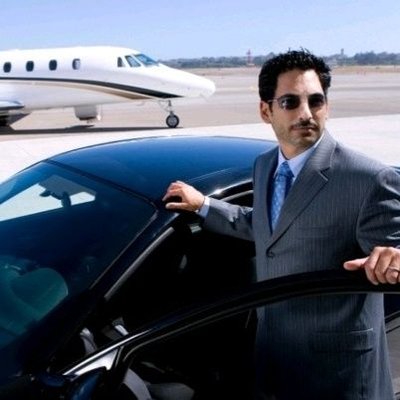 You should also check out the following articles:
Subscribe now to our YouTube channel
Subscribe now to our Facebook Page
Subscribe now to our twitter page
Subscribe now to our Instagram

Subscribe To my personal page on linkedin
Subscribe To my personal page on tiktok page for those who love to dance :)
Want to know what else is going to be in the coming years? Follow me. Follow the future. Sign up for my friend's letter.