A Hi Friends, Good week, here Larry Senegal, today I bring up a very important article that will talk about the dental reality of virtual reality for Dentist.
According to data from the World Health Ministry, the number of people suffering from anxiety to dentists has only risen year by year, in trials conducted in recent years in virtual reality by patients at dentists around the world, studies have found that a dentist's treatment of virtual reality glasses can be a peaceful and relaxing experience for the patient.
With a short preparation and relaxing experience in virtual reality for Dentist.
Many hospitals in Israel are already making use of virtual reality, many medical projects are dealing with virtual reality, the huge success has led to the use of virtual reality in the medical field is amazing, now the virtual reality queue in dentistry has also arrived.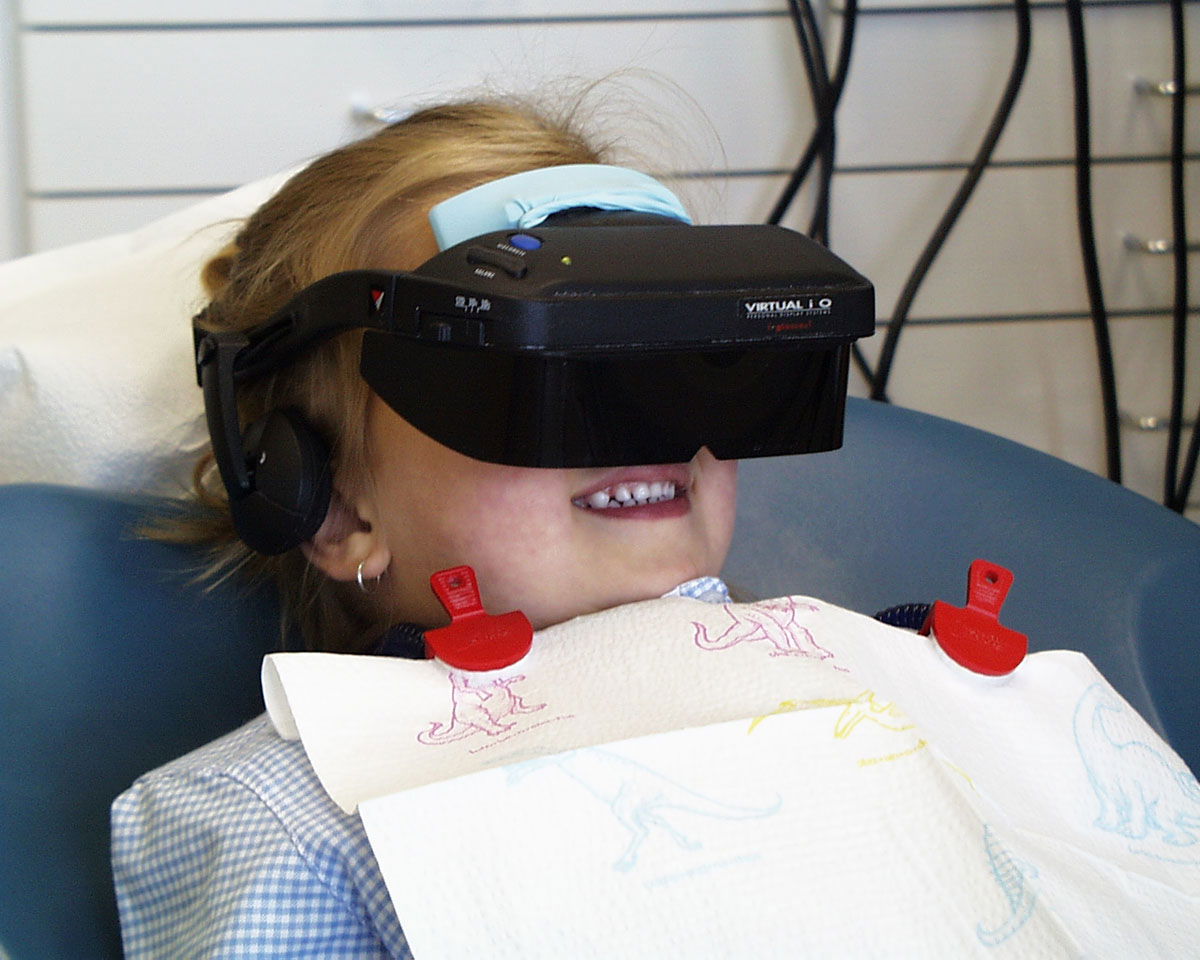 A senior virtual reality researcher says: "We designed a relaxing environment that could easily change the patient's atmosphere and feel. For example, dolphins, crabs, bubbles, divers can be introduced when the doctor himself has the ability to control the entire patient environment while using the therapy. - (Virtual reality for Dentist).
You may also be interested in: IS IT SAFE TO PUT KIDS IN VIRTUAL REALITY HEADSETS?
You may also be interested in: OUR HEALTH AND WELL BEING CAN BE IMPROVED BY VIRTUAL REALITY OPPORTUNITIES.
You may also be interested in: VIRTUAL REALITY PING PONG FOR PARKINSON'S DISEASE WILL CHANGE HEALTHCARE.
Systems such as Virtual Reality for Dentist. Can also help children suffering from anxiety and anxiety from dentists. "By using virtual reality, therapists are given the opportunity to create a world that has more or less stimuli. It helps them balance and relax." In the case of children who show indifference, stimuli of infinite variety can be added. In the process, all the child needs to do is "put on the virtual reality glasses and sit next to the doctor who sees everything, a tablet or smartphone. In this way, the therapist constantly sees what the child sees and gives him a deeper understanding, how to calm the treated child and give him a sense of calm.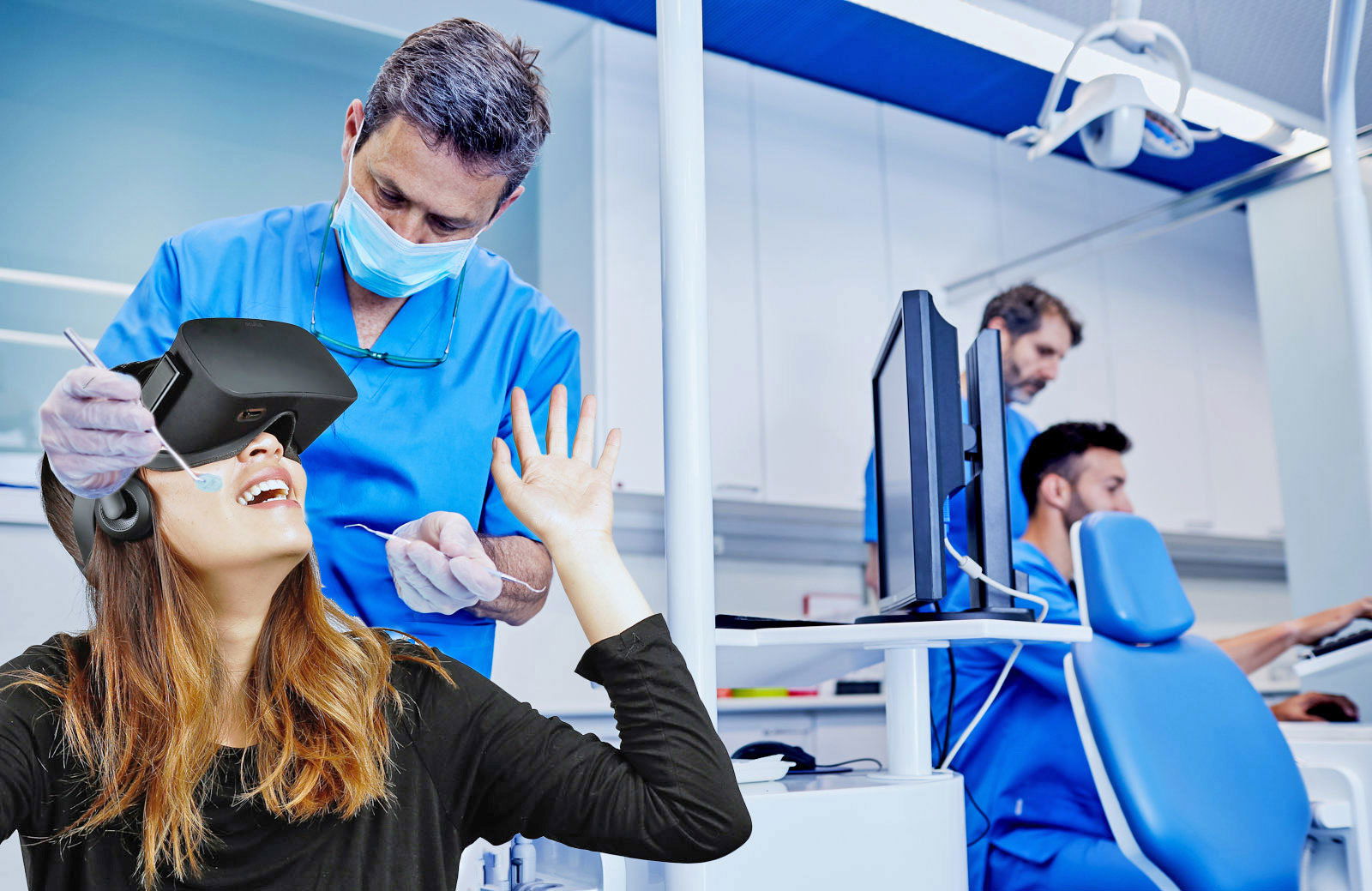 Treating virtual reality in pediatric dentistry, in principle, takes only a few minutes and it is important to note that there is a different treatment method from child to child. Every child has a treatment that suits him, what is really interesting is that the children remember the treatment of virtual reality as a positive experience and they want to try it again. "
There are a number of serious clinics in the world today that already provide dental care in (virtual reality for dentist) and unfortunately only now Israel is entering the field late in Israel, according to experts in the field, children who also do a short treatment of virtual reality before entering the doctor will enter if less anxious to the dentist.
Associate Professor of Virtual Reality Israel says... "The potential of virtual reality in dentistry as a therapeutic tool is what is being asked in light of the results of the studies. We have seen great enthusiasm in adults, children, dentists themselves and it seems that long-term use of virtual reality glasses can help patients achieve emotional and sensory regulation. That improves their stamina and nerves by concentrating on something else "Think about it the next time you go to a dentist without :)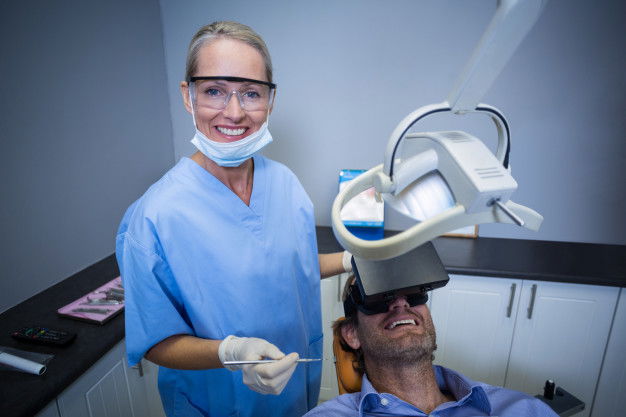 The effect of virtual reality glasses on the distraction of kids during dental care seems positive.
Abstract
The purpose of this study was to investigate the effect of virtual reality glasses (VR glasses) as an audiovisual distraction technique on dental anxiety, pain perception, and dental behavior triggered during dental treatment in children up to 12 years old. In this study, the research question asked was: Can improvements be seen in the child's behavior, pain perception, or anxiety when VR eyeglasses are used during dental treatment? A search was conducted in five databases in a manner that produced one hundred studies. The articles were selected from titles and abstracts, followed by reading the full text. The results were meta-analyzed and pooled for each procedure, followed by presentation of the mean difference of each procedure, using a random-effects model. Nine randomized clinical studies determined that Oculus Rift VR glasses do not have any effect on children's behavior during dental visits. Local anesthesia, the use of rubber dam, at restorative procedures and anxiety were not found to be different in children in comparison to adults. In addition, similar results were found in children with irritable behavior and the leakage of the dam. The findings demonstrate that the use of virtual reality glasses is effective for the improvement or behavior and also reducing the pain a child can experience during dental treatment. Children who had used VR sunglasses were better able to cope with their flat-cavity and showed lower levels of pain while restoration work had been done.
You may also be interested in: 40 LATEST STATS AND FACTS ON VIRTUAL REALITY FOR 2021 & AHEAD