Hi friends, amazing days now and ahead of us
As anyone in the realm of AR \ VR \ MR knows, the breakthrough of virtual reality has succeeded.
Facebook and its subsidiary Oculus created a hit, oculus quest today and as of December 12, 19, there are no more virtual reality glasses in the world for sale from Oculus Media.
The date of the world order just next month, as customers around the world are forced to wait, sellers have also gone up and now Quest glasses cost about $ 1000 at the various sites, which shows the great demand.
Now that the subject of virtual reality is safe and clear, I want to review the world of AR glasses that is coming to storm the world.
2020 will be the year of AR, the year when companies like Apple, Google, Facebook and other companies will introduce the technology to replace the boring old smartphones.
So in a nutshell, what is AR? In Hebrew, a stratified reality or an integrated reality, these are glasses like sunglasses or eyewear through which we see the "ordinary" world on which additional layers create a computer (incorporating computer graphics into reality).
For more information on AR
A video to illustrate how AR can appear (you can't really visualize laminated reality on a 2D screen showing 3D).
In the new series of articles, I will talk about the different models seen in 2020 in the article before you.
Release date, price, specifications, leaks and more
Three years later than originally expected, the latest rumors are based on an internal presentation leaked to Apple employees. This presentation presents a layered or integrated reality that is expected to be launched next year.
Chappelle has been able to acquire many AR companies, from Akonia Holographics - a Colorado-based AR show dedicated to AR views - to the one who started it all: Metaio, a German company that developed the Augmented Reality SDK for SDK, is probably the basis for ARKit, the API Of Apple Augmented Reality developers, which first surfaced on iOS 11 in 2017. We also know that Tim Cook is a big fan of integrated reality.
According to TF International analyst Ming-chi Kuo - perhaps Apple's most trusted and trusted expert - Apple Glasses is slated for early 2020. Bloomberg has only reaffirmed its 2020 release window, in a report that reports exactly what the glasses will do.
This is not the first time Kuo says Apple's glasses will arrive in 2020, but he now claims that Apple will begin manufacturing the device before the end of 2019, when Chinese company Changying Precision will make the device for the device. According to him, Cupertino aims to launch the device in the second quarter of 2020.
No price has been announced for Apple Glasses yet, but we can make some assumptions. The most important thing is that they probably won't be as expensive as the competition, Kuo claims, Apple's laminated reality glasses will load all the processing into the iPhone, so they have less smoothness and significantly more complexity than the Hollans. Therefore, the price of Apple's laminated reality glasses will be lower.
What will they actually do? According to a report in Bloomberg, Apple AR will bring the information from your phone to your face. Specifically, the glasses "are expected to sync the wearer's iPhone to display things like texts, emails, maps and games across the user's field of view."
Apple also has third-party app programs, and is considering a dedicated app store, similar to how you get apps for Apple TV and Apple Watch.
Apple Glasses specifications are not yet known, but we can guess based on what we know about current technology.
They have the same field of view as Holulans 2: 52 degrees. Less than that would be considered inferior to the market, and if Apple aims to turn its glasses into a true augmented reality solution, it doesn't just need a headshot that displays alerts or two-dimensional maps, such as Google Glass, to expect Apple goggles to connect directly to the iPhone on a dedicated wireless internet connection device.
If the iPhone needs to process all the video taken with the goggles camera and return the 3D images to high-speed glasses should (minimum 60 Hz, refresh 120 Hz, which will require much higher bandwidth than Bluetooth can provide) and transfer the information to the Wi-Fi router. Fi may present problems that could spoil the AR illusion.
Which brings us to the resolution issue: Holulence 2 uses two 2K views, delivering 47 pixels per degree. Anything else will make the projected images look too rude to Apple standards.
As for battery life, we can expect at least three hours if Apple wants to be competitive, though we can assume people will be more forgiving - especially if Apple provides some sort of wireless charging glasses that can extend its time-to-day activity like Apple AirPods.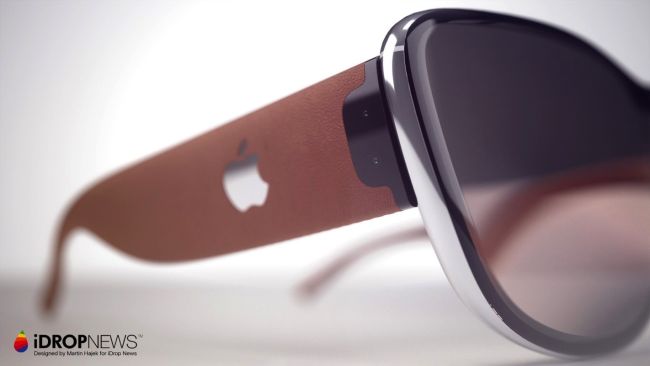 Written by Amit Caesar, CaesarVR 2013