The moment many were waiting for came! Virtual reality for the masses
Hi everyone, this time before I start writing about what happened last night at the launch of the new models, I would like to briefly tell my personal story.
So for those who don't know, my name is Amit Caesar, over five years ago I opened Virtual Reality Israel, the reason it was my childhood dream, I always believed in Virtual Reality and when Facebook bought Oculus I left the computer realm where I was all my life and moved to Virtual Reality!
Over the years I was committed to the goal of 100% it cost me a lot of money and also in my marriage, but in all the crises I went through I remained committed to the goal, to be the most serious in Israel, to give everything I can in my free time to the community for free !!! And although someone wrote me that I was doing it for the promotion, that's not true. My clients, not clients of the VR community in Israel, more companies and corporations, bottom line My love for the VR \ AR field is real and also spelling mistakes, I suffer from dysgraphia so read the articles with love and forgive me in advance.
Why am I telling you all this? Because of the hard way we went through, not only me, all the believers of simulated and lost reality in Israel, years without orderly work and the delusional prices of goods, it's all over! The expected price for Oculus Rift S and Oculus Quest in Israel will probably be NIS 3499 including VAT (in our store) and on Amazon for around $ 500 or $ 550 including shipping and taxes to Israel (nothing final for 100%), but another 10 business days will be all In stock in Israel in large quantities.
So what was yesterday ?, Why didn't I sleep at night? And why am I telling you all this? In the article before you.
Facebook announced yesterday that its long-awaited model, new virtual reality glasses called Oculus Quest, is now available for pre-order on select websites. The new virtual reality glasses are also wireless, and are sold at a price starting at $ 400, Oculus Facebook's subsidiary promises to deliver the new glasses on May 21 alongside the new virtual reality glasses Oculus S across 22 countries.
The company's retail partners include Amazon, Best Buy, Walmart and Gamestop, and will be available for purchase both online and in stores. You can also pre-order Quest through the Oculus online store, although there are no direct shipments to Israel. And of course we will also have stock in virtual reality Israel, at the price I mentioned earlier (probably NIS 3499 including VAT).
Virtual Reality Glasses Oculus Quest and Oculus S will be available for demo at Best Buy stores throughout the US, starting May 21, and also at the store for anyone who wants to experiment.
Virtual reality glasses Oculus Quest will sell at a price starting at $ 400 for 64GB, and $ 500 for the 128GB. It is important to make a wise decision about which version you choose, the memory on the SD card cannot be increased afterwards.
The Quest glasses box also contains two new model controllers, a power adapter, a charging cable, two AA batteries (for controllers) and all the appropriate guides and warranty information.
Importantly, Oculus Quest is the first standalone virtual reality glasses that Facebook launches that use 6-way or English 6DOF tracking for 3D space traffic, meaning you don't need external sensors and don't need a computer and no smartphone to get an advanced virtual reality experience.
Both Quest and Rift S introduce new touch controllers and tracking from the outside and inside, Oculus also launches 50+ games for Oculus Quest, many companies have worked with Facebook to produce high quality content and adapt Rift's content to Oculus Quest.
The games on the list include: Superhot VR, beat saber, angry birds, Creeddead and buried, and more ... to the full list.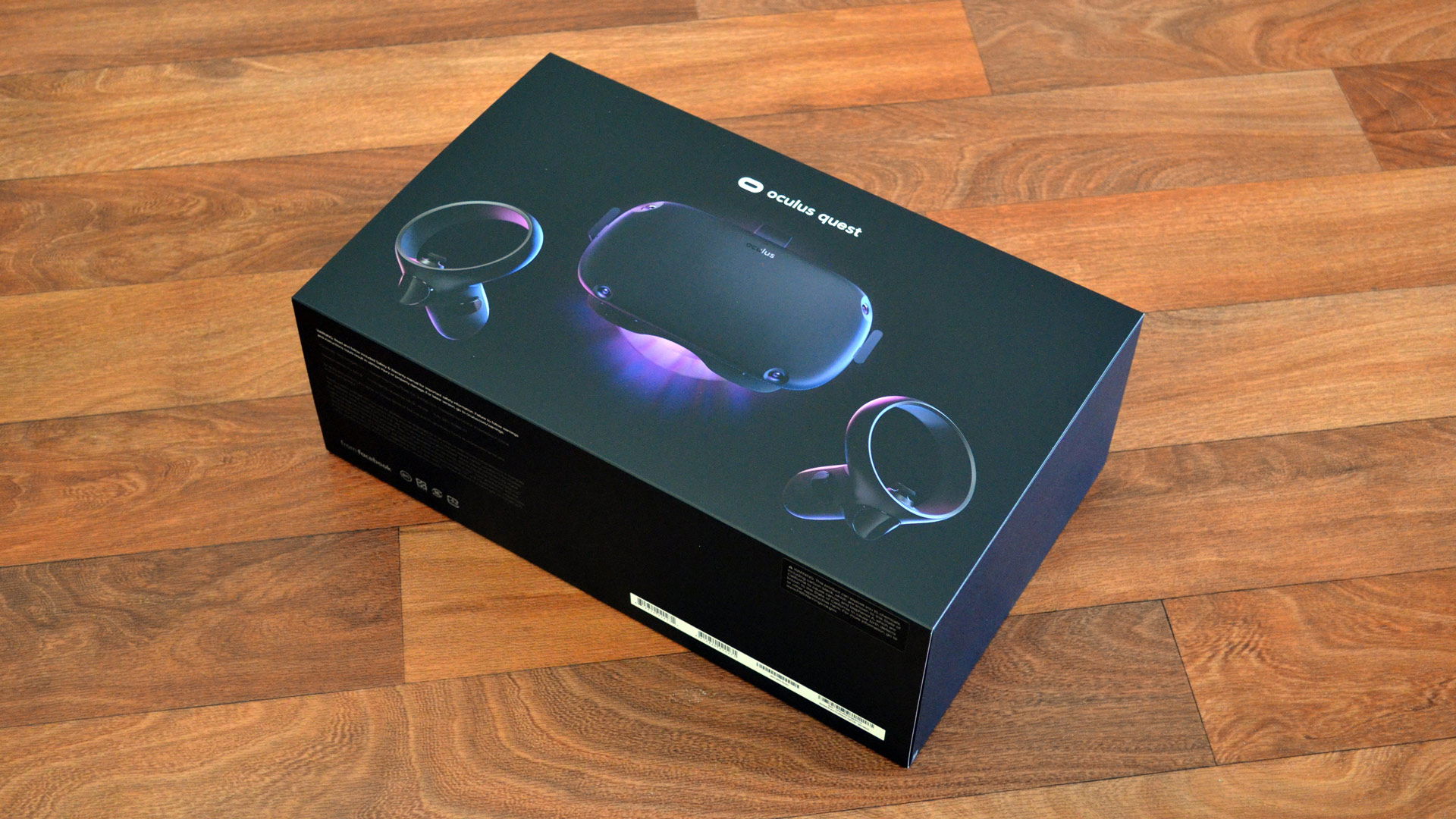 Now let's go over the OCULUS S technical specifications
After two impressive years of Oculus Rift, the first mock reality reflects Oculus, the Oculus undergoes a facelift and, as I have said many times before, it is not Oculus Rift 2.
Virtual Reality Eyeglasses OCulus S, emphasizing ease of use, easy accessibility, and easy operation, making Virtual Reality Glasses OCULUS S a good choice for new consumers, and also suitable for RIFT users who want to upgrade.
Weight: ~ 100g more rift (470g)
Audio: The headphones are built in binoculars like the Oculus Go, but there is also the option of connecting standard headphones or lotus.
display:
Resolution: 1,440 × 1,600 per-eye (2,880 × 1,600 total)
Screen type: Dual OLED
Screen refresh rate: 72Hz
Viewing space: ~ 100 degrees more or less)
The lenses can be adjusted
Tracking:
Tracking inward without external sensors
6DOF tracking capabilities
New technology allows glasses to work in almost any lighting condition.
Monster Processor On-board Qualcomm Snapdragon 835
Battery for two, two and a half hours.
So what do we have in the new kit: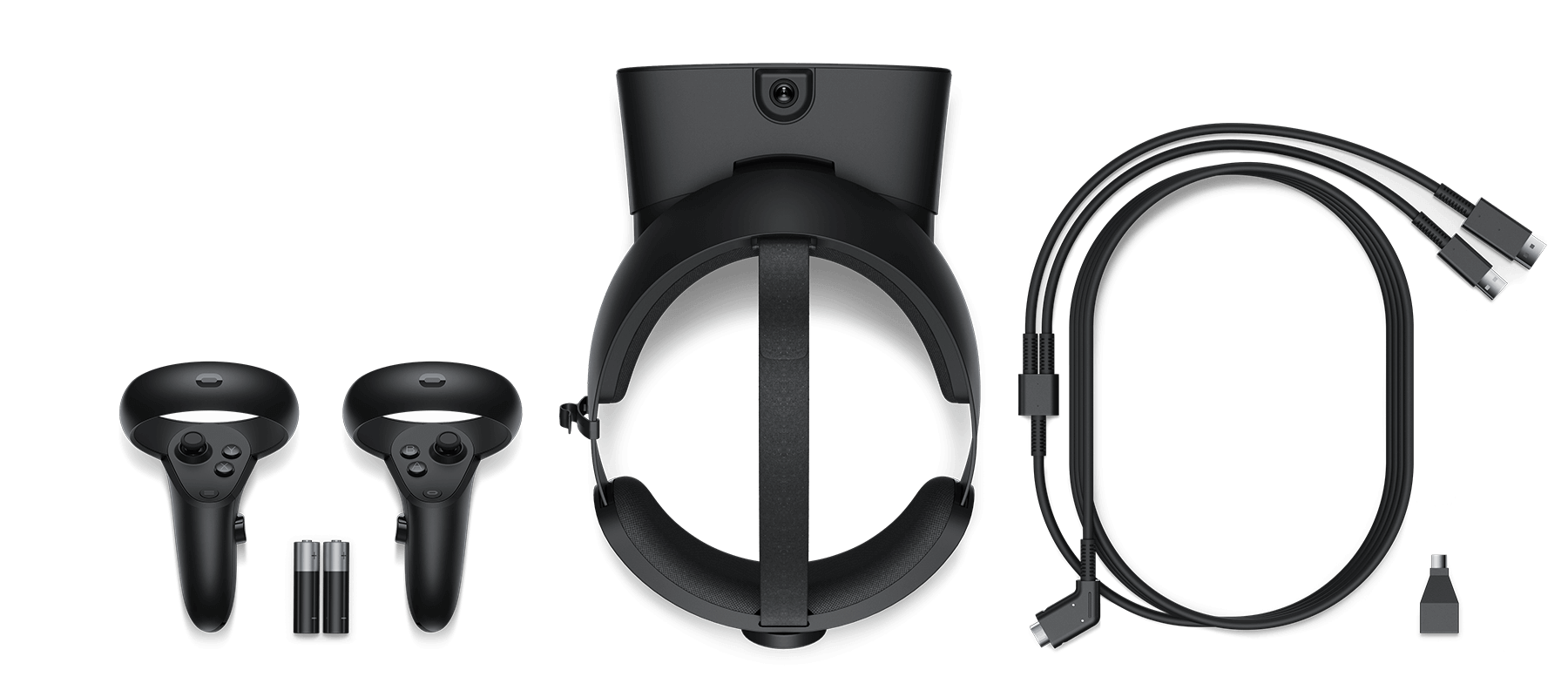 What's in the kit:
Oculus Rift S reflects
Two Controllers Touch Controllers
Cable for glasses
AA batteries
upgrades:
Recommended environments: Almost any lit indoor environment
Weighing a bit more than Oculus Rift
Inside-out scan - Inside-out 6DOF head and hand tracking thanks to Oculus Insight technology
Screen: Single fast-switch LCD with digital IPD adjustment
Resolution: 1280 x 1440 per eye (2560 x 1440 in total)
Refresh rate: 80Hz
Cable length: 5 meters
Recommended computer specifications:
Graphics Card
NVIDIA GTX 1060 / AMD Radeon RX 480 or greater
Alternative Graphics Card
NVIDIA GTX 970 / AMD Radeon R9 290 or greater
CPU
Intel i5-4590 / AMD Ryzen 5 1500X or greater
Memory
8GB + RAM
Video Output
DisplayPortTM 1.2 / Mini DisplayPort (with adapter included in the box)
USB Ports
1x USB 3.0 port
OS
Windows 10
Minimum computer specifications:
Graphics card
NVIDIA GTX 1050Ti / AMD Radeon RX 470 or greater
Alternative Graphics Card
NVIDIA GTX 960 / AMD Radeon R9 290 or greater
CPU
Intel i3-6100 / AMD Ryzen 3 1200, FX4350 or greater
memory
8GB + RAM
Video port
DisplayPortTM 1.2 / Mini DisplayPort (with adapter included in the box)
USB Ports
1x USB 3.0 port
Operating System
Windows 10