Striker virtualreality gun
Striker vr make you say asta la vista bibi. ,Striker vr it's an automatic weapon for virtual space, not only do you feel like holding a real rifle in your hands, the weight and feeling real, but the striker vr also has a vibration like a real weapon.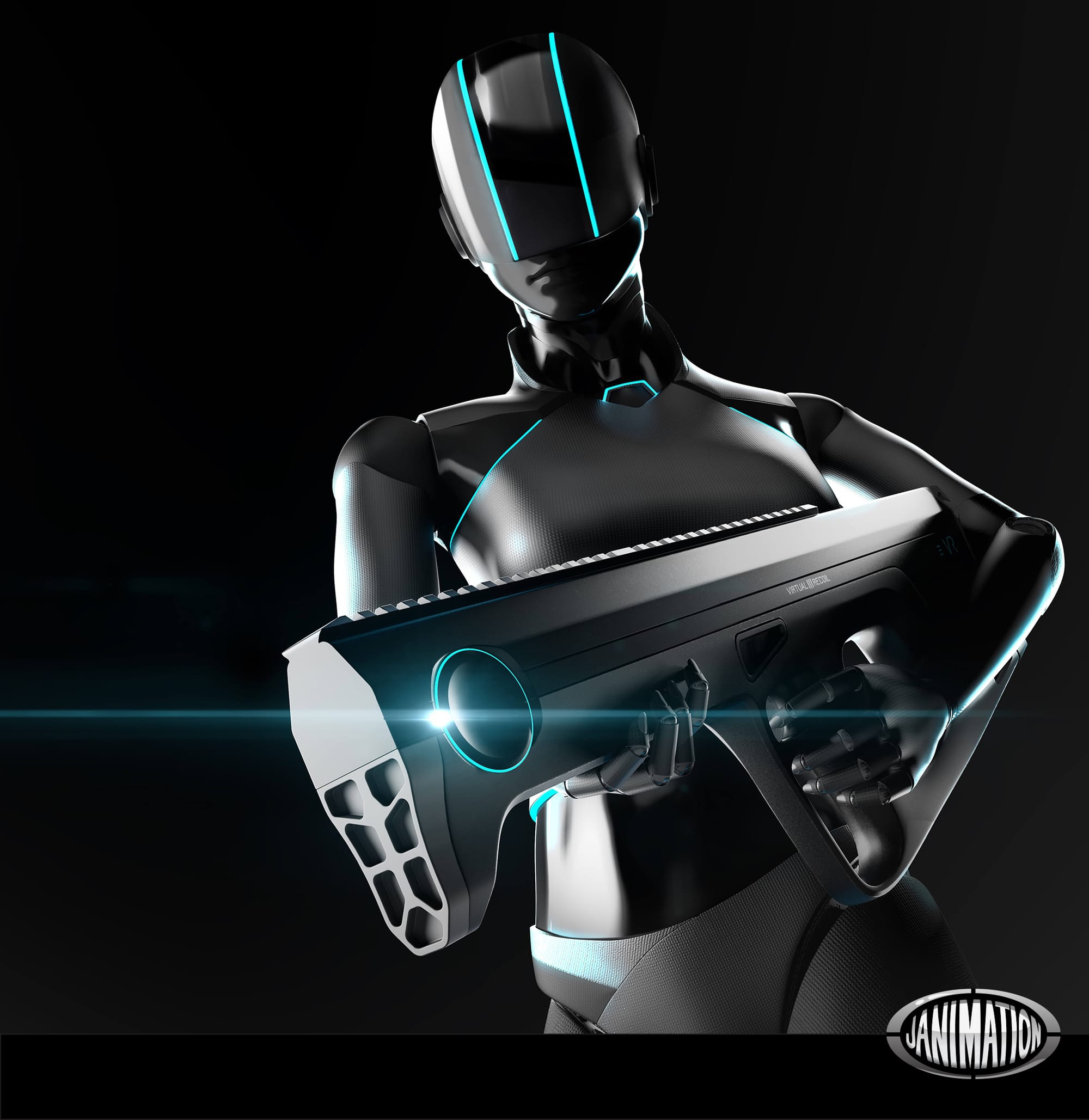 Striker vr, is actually the first virtual-reality weapon that actually works in a precise and realistic manner, the key to Edon Guraziu's technology is to ensure a whole arsenal of realistic weapons that will give us a real sense of virtual reality warfare.
The shotgun, which can be disassembled and assembled, has all the qualities of a real weapon and the feedback it got from the seasoned warriors who tested the weapon made us feel that it was very frustrating during the stage of the demo and that it was almost a real weapon.
You might be interested in: Is Apple developing VR glasses?
Microsoft introduces new VR glasses Satellite 360 will soon send photos to VR striker vr, containing computer components and a powerful motor so that in each shot you can feel the power and force of the shot, in order to shoot the weapon, you will also have to load bullets into the gun and load the weapon when you run out of bullets.
Furthermore, striker vr works with all forms of virtual reality technology including security elements and room scanning technologies such as HTC VIVE, Oculus Rift, Holulans 2, search, windows mix reality and more.
The device will also support position tracking apps such as: Valve's Lighthouse, Oculus, PlayStation's Move, htc vive and, of course, all new models where the technology is already built into the glasses.
As of 23/01/2020, Israel has a large stock for sale now at surprising prices in celebration of the launch of the new weapon.
Edited by amit caesar, CaesarVR Israel 2013.
The product can be purchased in Israel at our physical stores at www.virtualrealty.co.il/
Buy the product from anywhere in the world and get the product anywhere in the world at WWW.CaesarVR.COM
You can also purchase in other ways a product or products on our recommendation:
Purchase from CaesarVR Shop for the purchase of augmented reality and laminated reality
Purchase from Amazon United States
Purchase from amazon uk
Purchase from newegg
Purchase from aliexpress