How to make a lot of money from virtual reality?
Most people still do not know how much money there is in AR \ VR so it is precisely in the Corona period, to help you get rich, I see this as a heartfelt donation and free knowledge of humanity, so let's start.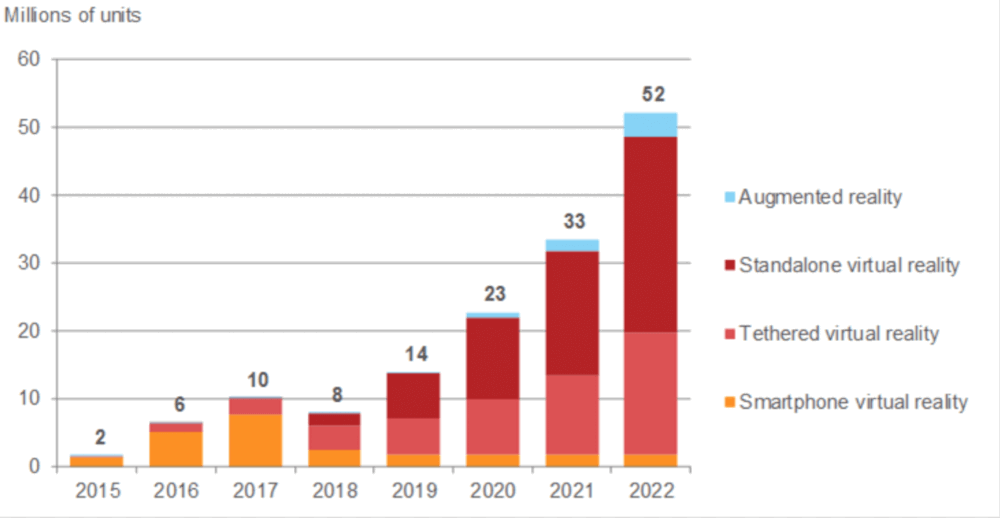 Platforms like HTC's Viveport give developers a lot of options, virtual reality can build worlds, move people and transform industries - the VR industry is a maturing market, but the golden age has come.
"It's exciting to be a pioneer," says Larry Singul, an international expert in the field. It'll probably sound familiar to every indie VR developer in VR, he says.
"Undoubtedly in the last year we broke the entertainment barrier by the Oculus Quest," says Larry Singul, the success of Beat Saber, the hit game has already surpassed three million copies sold, while Superhot VR has an amazing game in itself, generating more revenue than its original version That wasn't VR at all.
Oculus further announced in 2017 that at least nine titles in its store made more than $ 1 million, some of them independent titles not released by Oculus Studios. Some developers have found a lucrative way forward by introducing deals with Oculus and Sony to offer their games exclusively on their platforms, securing funds for development and ensuring visibility.
Inspired by the success of free games like Fortnite, Baoculus is also considering in-app purchases. Like other developers I've talked to, virtual arts are intensifying the promise of new systems to give virtual reality a strong economic breeze. "In 2013, that's what I just said will happen," says Larry Singul, "In the years to come, you will see how people become zillionaires in a field that is a relatively small part of the world of economics."
This month, HTC made changes to its Viveport subscription service by increasing developer revenue share to 80/20, from 70/30, and perhaps more dramatically, changing how developers share revenue.
Moving from a sales-only model to a subscription method has only done well for developers, with sales increasing 19% over 12 months; Subscription revenue grew by 790%. HTC expects the share between subscriptions and downloads to remain the same in the new model - 15% for downloads, 85% for subscribers - but what's important is that so much money is flowing into the developer pockets.
Deal-quick deals, because you owe a vacation!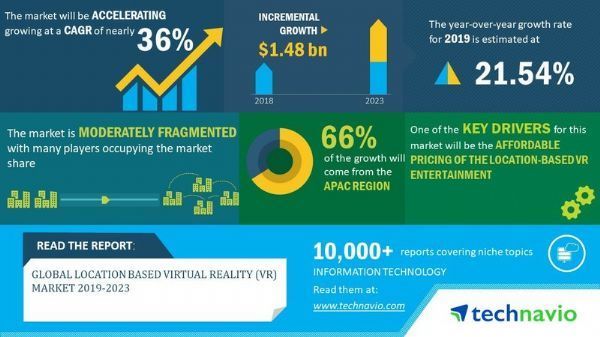 Where is all the data?
When trying to track the money in VR right now, one thing becomes very clear: there is a lack of data out there. Sony recently announced it has sold 6.2 million virtual reality glasses, but Oculus and HTC are having trouble or unwilling to share their specific numbers, as well as many VR game developers.
In contrast, there are expert assessments:
Digi-Capital: More than $ 4.1 billion invested in AR and VR in 2019:
Digi-Capital's AR / VR Analytics platform tracked $ 4.1 billion in AR / VR investments in 2019, the third virtual reality investment at its height and increased the year of reality investments on the list after 2017 and 2018.
SoftBank announces $ 100 million fund for business investment led by color professionals
Warren Buffett is awaiting $ 137 billion in cash
Amazon raises $ 10 billion in the bond market
Gallo calls a € 750 billion bailout to plan a 'game changer'
Germany will take on Lufthansa's role with $ 9.8 billion in assistance
McVey says KKR will be aggressive in infrastructure investments
Gilad Science rejects Esterrazanka's $ 232 billion offer
How to evaluate your investments in 15 minutes or less
UIO CIO Haefele likes investment grade, high-yield US bonds
Tensions in Hong Kong are scared of beer flight
Icahn loses Hertz $ 1.6 billion
TikTok owner value exceeds $ 100 billion in private markets
China's homework app is worth more than $ 3 billion
Volkswagen will invest more than $ 1 billion in Argo AI Ford
Monitoring the first two quarters of 2020 may be critical to see where virtual and upgraded real estate investment is heading.
AR / VR Investment Flow (Multiple Transactions)
Geographically, the US and China continued to control AR / VR investments in 2019 as in previous years. Then came Israel, the UK and Canada.
Your guide to opening a career in virtual reality:
We live in a wonderful time for technology. A number of innovations that are about to change the world as we know it forever, including Big Data and Analytics, Artificial Intelligence, Machine Learning, Internet of Things and of course, virtual reality and Corona.
In fact, many believe that virtual reality will have more impact than the smartphone did. Devices like Oculus Rift, HTC Vive, and PlayStation VR can now immerse users in a comprehensive virtual environment, some of which looks amazingly real. With VR, you not only dream of becoming racing car or astronaut drivers - you become them. Explore new worlds, careers and new experiences.
But it's not just a means of fun and games. Virtual reality can be used in the business world. Imagine working in a virtual environment where your display and control systems are nothing but an interactive digital element. Soldiers and military personnel can feel real training like living in a combat simulator. Law enforcement can do the same to prepare for emergencies and incidents. The possibilities are really endless.
As the industry grows and consumer adoption grows tremendously, VR developers are becoming real celebs. VR industry revenues are projected to jump from US $ 3.7 billion in 2016 to more than US $ 40 billion by 2020. Another forecast predicts revenues from the global virtual reality market to reach US $ 21.5 billion by 2020.
The virtual reality market is growing at an amazing rate. There is a growing demand for the development community to become software engineers and VR developers to bring these experiences to life.
What types of jobs are recommended for a professional career in virtual and laminated reality?
Affiliate Marketing
Content Producer
Software Engineer
AR and VR content writers
product management
Quality Control
UI and UX design
And much more. Remember that you are creating a piece of proprietary software. But instead of creating the experience for a mobile device, console or computer, you do it in a virtual world.
It is also important to note the augmented reality, or AR, which is a simulated reality. Unlike VR, the experiences you see are about virtual merging with the real world.
How to achieve a career in virtual reality?
The final section of our guide will touch on the search for actual work in the virtual reality industry. How can you get a job for example after graduation? What to stand out from the competition? What to invest in?
The first step is to actually contact existing companies and businesses and ask questions. Let them know you are interested in working in the industry and ask if they have any tips to offer. What are they looking for in a potential candidate? What will definitely get you to work? There is always a chance that regular correspondence with a contact can help you get your foot in the door, so it's a great place to start.
Find and contact professionals in the industry and see if anyone will let you take pictures for the day. Sometimes it is better to contact the human resources department of the company rather than different people. The goal here is to take a closer look at what it's like to work for an active project company. This will also allow you to see the skills and experience needed to be part of your average development team.
How can you find or discover a desired skill? Again, just pay attention to the current industry and various trends that are happening. Maybe companies or groups are looking for more collaborative actors who can work well with others. Maybe they want someone experienced enough to come up with their plans and strategies. Maybe they just want someone dedicated and passionate enough to stick to the regime, come hell or high water.
Some of the most valued software development skills, including VR, are cross-platform training with various platforms and languages, ongoing skills development and innovative problem solving.
And now to the really interesting section, how anyone, without any experience, can be very rich in virtual and laminated reality, but ... this is in the following article.
Written by Larry Singul, Virtual Reality Israel 2013.
Want the free guide? Share on Facebook and Lake and receive a link and a message in private