Hi Friends This is again Caesar Fellow, I am now back from two weeks of virtual reality, I was swept hard into Facebook's new Oculus Quest and I have to say that for me it is the most useful virtual reality glasses of today.
We already know the technical specifications of the oculus Quest, this time I am talking about a user experience, these are very comfortable, very lightweight virtual reality glasses, the quality of the image was completely and obviously the lenses were also enhanced by this model.
The sound quality in Oculus Quest is amazing, the volume is high and it was enough for me, no need for headphones, the sound is clean and I also hear what's going on around me, as far as I'm concerned, anyone who wants to can always add their own headphones.
In Oculus Quest, mixed reality can already be used (it's not a layered reality), which is very useful because now I also know where I am in space, from the dark world of the previous models, we have moved to a gray world with colored menus, Double Lake.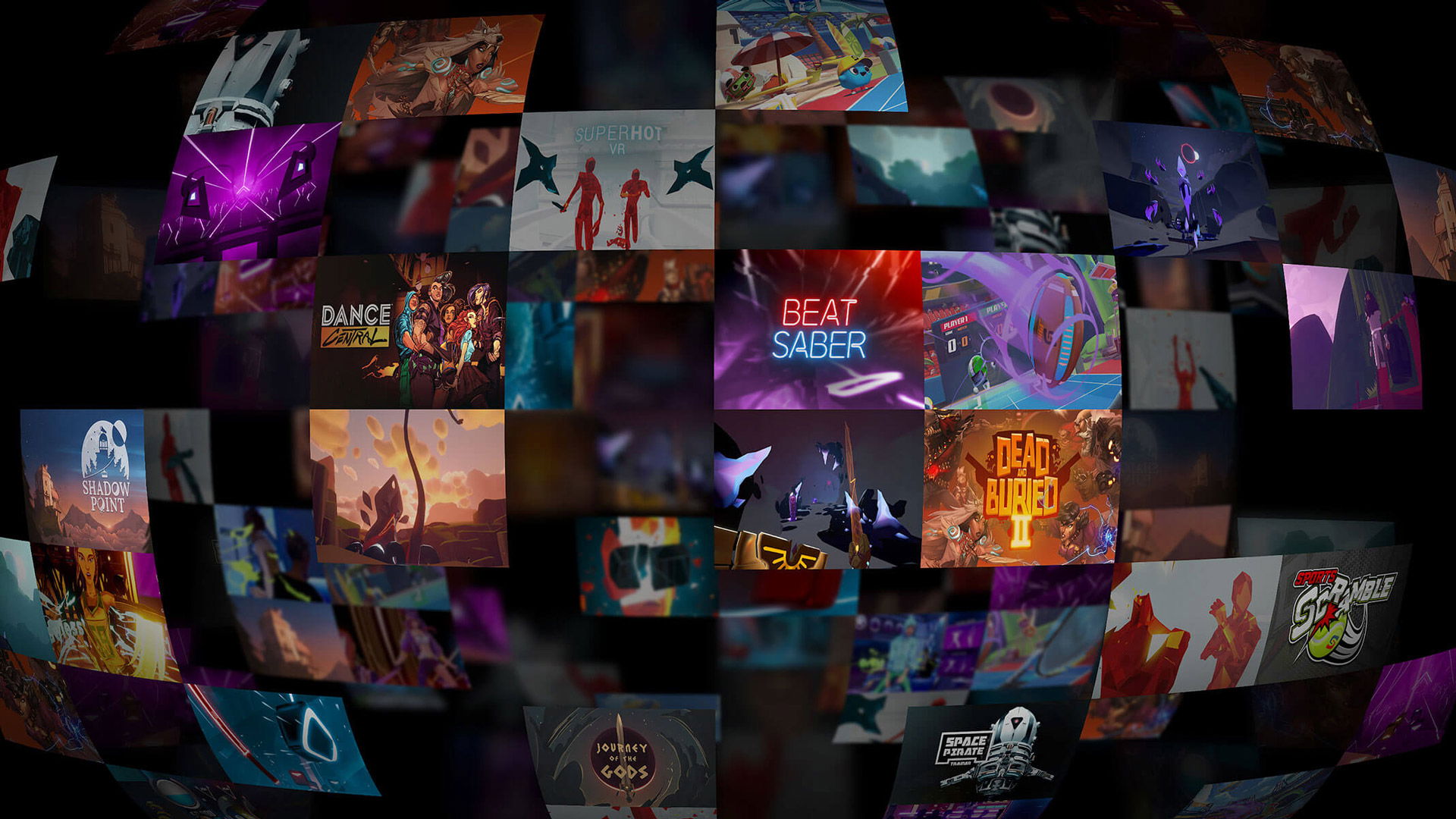 The oculus Quest battery lasts for between two hours and up to three hours depending on usage, to me it is quite enough, after an hour it has come to rest for a while and it is time to connect the oculus quest to electricity and continue some fascinating world-surfing.
The oculus Quest operating system is excellent and responds most of the time, this is a very small PC version, I really like the American interface of oculus, very friendly and easy to understand compared to competitors right now, it's important to note that oculus quest is a console and not a virtual reality for the computer , Which makes entering the reality world seemingly accessible to new users.
I prefer my quest oculus to any existing VR, I can't stand the cable, what's the 1980s? Can't stand the fact that I can't walk around and play wherever I want, can't stand the fact that I'm connected to a computer or a smartphone, what are all the external sensors? And the cables and wires are pretty!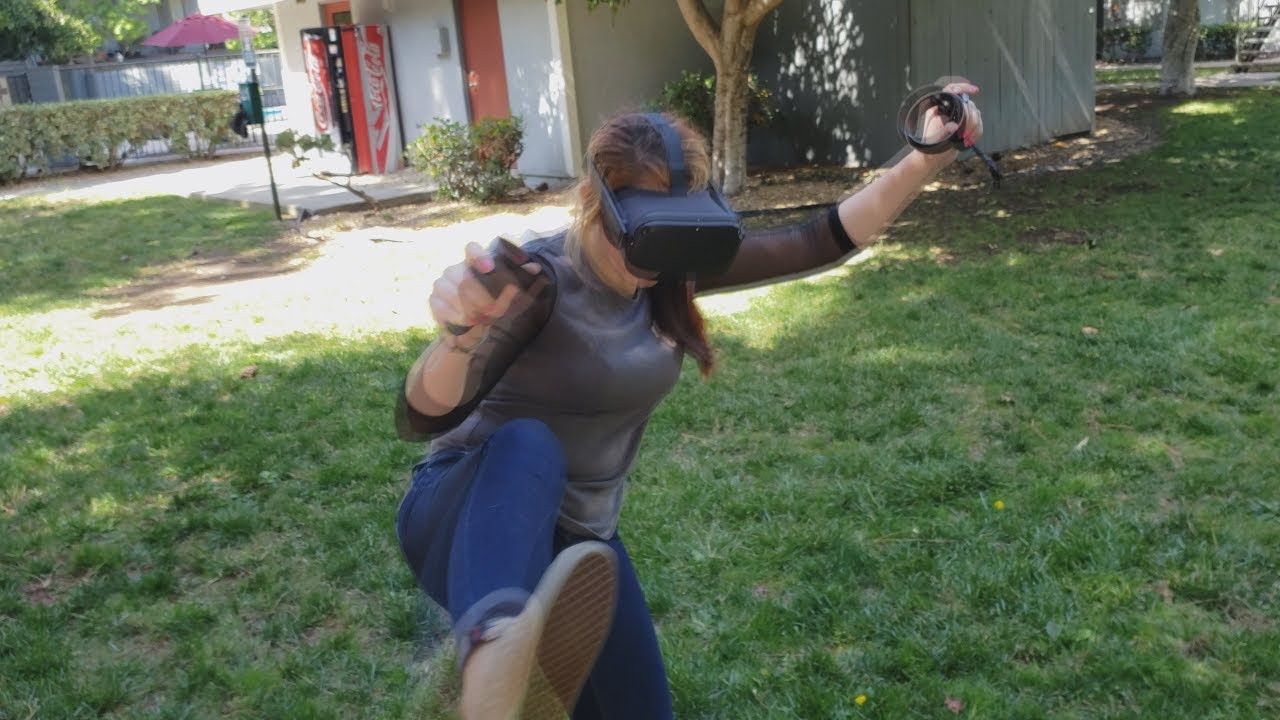 I imagine that now readers of Virtual Reality Community will raise their eyebrows and perhaps rightly, those who are looking for serious premium virtual reality glasses are definitely not for them, in oculus Quest there is a serious gaming problem, there just aren't many games and the existing games that are on the PC are not in the store of the Oculus Quest , The Oculus Quest does not come up with serious virtual reality glasses, the Quest processor is based on last year's smartphone processor and it does not come close to a gaming computer and a monstrous video card, another thing worth noting, those who dislike Facebook and Zuckerberg are not the way to get away from them.
The oculus Quest Tracking System I totally loved, not fit the perfectionists, the signs are easy and comfortable to use, they even know how to identify my fingers effectively and overall I enjoy it very much, I also know that some of the problems I raised will be solved soon.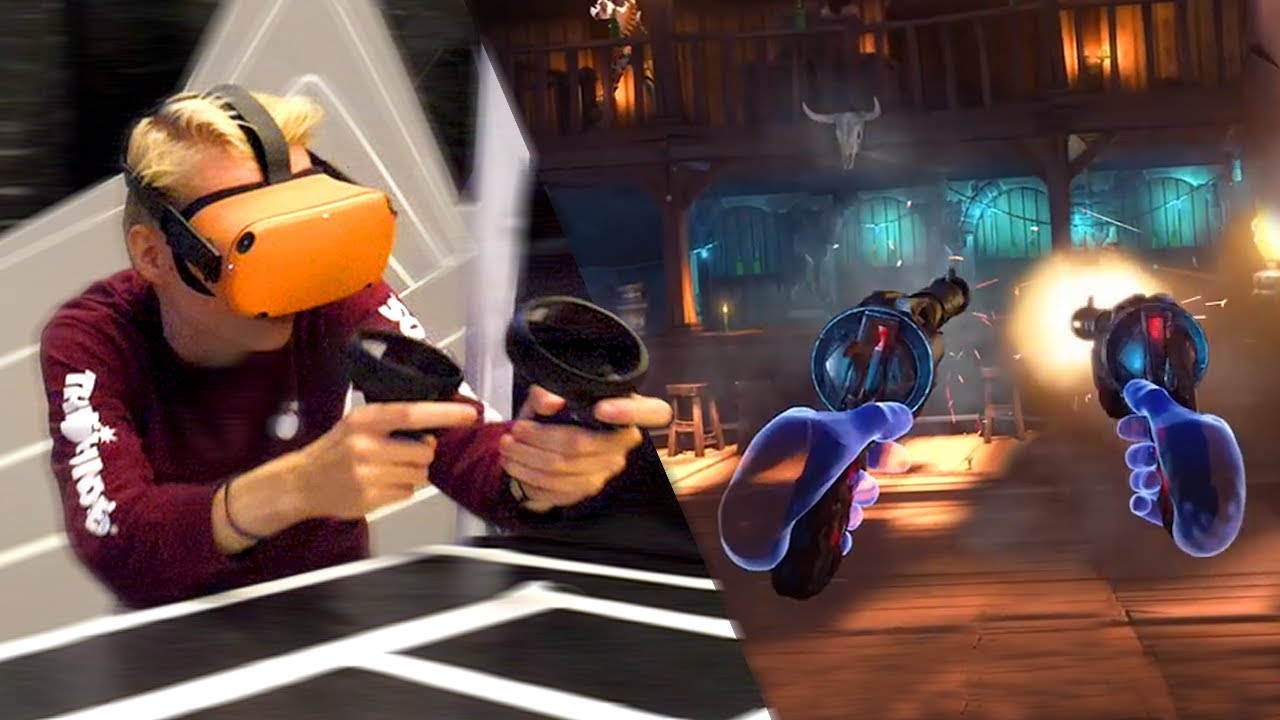 To sum up I absolutely love my Oculus Quest, I heard a good old friend in the community of Itzik his name, that there are flaws in the quest and burned appliances and that Oculus can not provide service and take no responsibility, we in the store in Israel meanwhile we have not met Oculus Quest spoiled, so for the good of the devices over time and wear Know how to provide another answer.
A little Quest games:
Facebook's new virtual reality glasses have just been launched
Oculus Quest 2
We paste cheap buy links on eBay and Amazon:
amazon buy link:
https://www.amazon.com/Oculus-Quest-Advanced-All-One-2/dp/B08F7PTF54/ref=as_li_ss_tl?dchild=1&keywords=oculus+quest+2&qid=1603176339&sr=8-2&linkCode=ll1&tag=caesarvr0e-20&linkId=4448361a2b7ea000d80e7a315c94810e&language=en_US
ebay buy link:
https://rover.ebay.com/rover/1/711-53200-19255-0/1?mpre=https%3A%2F%2Fwww.ebay.com%2Fitm%2FNEW-Oculus-Quest-2-Advanced-All-In-One-Virtual-Reality-Headset-64GB-256GB%2F164441363098%3Fepid%3D18041084287%26_trkparms%3Dispr%253D1%26hash%3Ditem264978129a%3Ag%3Ao4QAAOSwADZfhGui%26amdata%3Denc%253AAQAFAAACcBaobrjLl8XobRIiIML1V4Imu%25252Fn%25252BzU5L90Z278x5ickkfOCvCjTOBWK8pwriaolq5iSizXGTsSEjqoOz6nk6MNIIK20VNw9J4Jgskwqy6QFcZhUAqfp5tcm1Iv70jy9dumXfSLbtRI3vaEBaWr%25252B3%25252B8V%25252BP9SSbqq2pl%25252FqZwPGoInVBlYnjGjCoauDGzhoue3qtI4gjQGDWb6dyjjDn0jFsVSA5xbrWHP8W25OD6ObbylVoy1ZteUV%25252FiY2bDMyJzE9AQmoz7V%25252Bu6zHjHk3LbJPpDqInwEYmY7QOJ2BF9BwdH9lWrvWlioA9HT9JU3KxIXPlhQ6TMI1%25252FgVUIsS9FhQPHYDe%25252F0%25252BrWkW6DyVHgCMJrOhmuuGbT8bFwgBkGHfyluv3lfTcDJ4xuNlVJwqLoPeJzXQwtYa8cHp72ELBq4Cngn4oVGqsdQXOAbI0VUiiMSYUt8yEoL%25252FcmT%25252FtZx%25252F4R5i3%25252FuOkbypQs3KuP9qWwvaGWQYqpDRAJRnnGOoi1LeRzi3kpvruhdJuLxUBd0WAtWBwjZCFgPJKdlSPADhfUGTa15AbM78lfCYHGK5jQsD2cjF1XG2l4sT3Z0yy%25252BbXmK8tA6ree0gSYIc1YPZ%25252FtF5BQ4A8ytjHC%25252F%25252FJui3o4yWSE77kW0xoMO545c9jixGERc%25252FbpsFEsBrNPTbGeEztIGCuN0N4nnRSkN2jmTSeeQfuwysfJr5yxp%25252Fhl3N63kLio6pB%25252F8xZql6QJByZ6TAB%25252F3yZCNweX89%25252Bgi6sWVg1M2Jhkdp1Bzm%25252FdUeVATGODV4LSMUpdq5P6z9hN%25252B1b%25252FrOPRqMFbwX1S8fV%25252BksioOHJo83KQdp2m2A%25253D%25253D%257Ccksum%253A1644413630985ebfcbf7b0dd45bfaf4f89b61e0f5f66%257Campid%253APL_CLK%257Cclp%253A2334524&campid=5338649790&toolid=10001&customid=034261628