The metaverse on Facebook was always intended to be more than just another virtual reality app. In a virtual reality world, users would have infinite space and infinite possibilities to move around, interact, engage, and even earn. Work is one of the key use cases that the company has considered.
"By 2030, new generations of Meta will enable users to teleport from one place to another without leaving their couch — not just for gaming and entertainment, but also for work," Mark Zuckerberg said in a March podcast. The company then introduced Horizon Workrooms, a virtual reality collaboration solution, in August. Facebook has now rebranded as Meta, with a clear vision for a virtual reality-enabled metaverse.
Multiple VR worlds, interactive and near-real digital assets, the ability to move around and teleport without restrictions, and 3D problem-solving are all part of the metaverse concept. These are ideal for professional settings.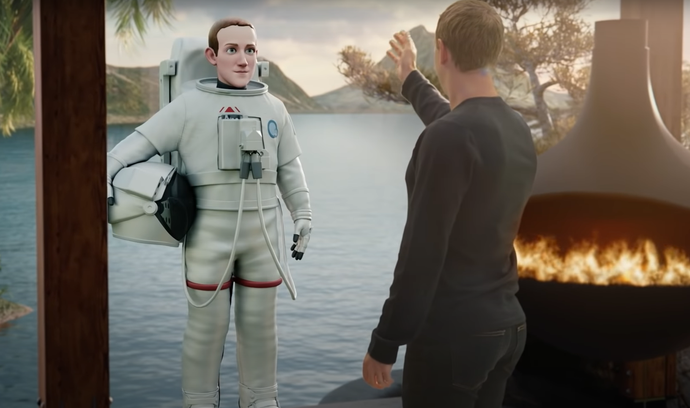 What Is the Metaverse?
The metaverse is defined as a three-dimensional internet powered by virtual reality and augmented reality. It is persistent (exists regardless of the user's presence), real-time (users can experience live events), infinite (supports unlimited concurrent users and VR worlds), self-sustaining (users can work for and pay for things in the metaverse), and interoperable (there's only one metaverse and everything is integrated within it).
This definition of the metaverse is important because it exists independently of Facebook (now rebranded as Meta). The term was first used in the 1992 sci-fi novel Snow Crash, and several attempts to create the metaverse have since been made. Early attempts such as Second Life, Roblox, and NeosVR were all limited gaming applications. Facebook's and Microsoft's new metaverses are geared toward work-related use cases, such as communication, collaboration, and problem-solving.
Visualise and solve problems in 3D
Some tasks and business problems are easier to solve visually, but in the real world, this is simply not possible. Architects, for example, may want to design and draw multiple detailed mock-ups before deciding on a direction. However, due to time and budget constraints, errors are frequently overlooked because of a lack of precision. You can 3D-model virtually anything in the metaverse, and real-world specifications can be replicated using digital twin technology. Construction, architecture, healthcare, life sciences, and other industries can use this technology to solve problems more intelligently.
The Benefits of Working in the Metaverse
What are the benefits of doing work in the metaverse? This question might have been a little more difficult to answer in 2019. However, millions of people around the world have been forced to switch to digital-only modes of communication and some form of virtual workspace because of the COVID-19 pandemic. Working in the metaverse takes this a step further, giving you all the benefits of the real world while removing most of the drawbacks and limitations.
Overcome the difficulties of working from home
Working in the metaverse has a significant advantage. When telecommuting, users frequently complain about their inability to read body language and effectively communicate. Managers struggle to keep track of their teams' productivity. There is also a risk of disengagement because of the prolonged absence of in-person interactions. The metaverse creates an immersive virtual workplace where employees' 3D avatars can collaborate as if they were in the real world.
Gain from infinite space and interoperability
Another benefit of working in the metaverse is there's no limit to the space or features you can use. Need another whiteboard? Simply add an extension (or more) to your existing space. Similarly, virtual workplaces in the metaverse can be made interoperable with productivity tools so you can gain from feature-rich collaboration experiences without having to build infrastructure.
For large companies, working in the metaverse could be an important efficiency driver. In a virtual workplace, employees are equipped with digital whiteboards, digital workstations, etc., and their 3D avatars can meet face-to-face with no complex conferencing equipment. It is possible to create an entire virtual campus inside the metaverse at a fraction of the investment required in the real world–powered only through the cloud.
What Microsoft and Facebook Are Doing to Make Work in the Metaverse Possible
Working in the metaverse isn't some far-fetched fantasy. Companies like Microsoft and Facebook have been working for years to make their visions for this technology a reality, with the following results:
Horizon Workrooms–Oculus Quest2 now has Horizon Workrooms available for download. The product is already in use at Facebook, and it has recently been rebranded as Meta. Horizon Workrooms is a company that specializes in creating workspaces.
Mesh for Teams–Instead of using a webcam feed, you can now use Microsoft Mesh to create AI-enabled 3D avatars of yourself to use during meetings. Mesh will debut full-scale metaverse-ian workplaces in the first half of 2020.
Aside from that, several promising XR and VR companies are developing immersive 3D workplaces and collaboration tools – albeit with a slightly narrower scope than a true metaverse. MeetinVR, Somnium Space, Glue, and a few others are among them.
Potential Concerns and Opportunities
The first caveat is most likely the required core technology. Working in the metaverse causes the development of AI, full-body gear and sensors, sophisticated headsets, and powerful cloud connectivity, which could take several years. Second, there are security concerns, because a persistent metaverse would need to collect and store user data in order to provide an intuitive experience. Finally, before a large-scale deployment, issues like discrimination and sexual harassment in a metaverse-ian workplace must be scrutinized.
Working in the metaverse is currently only possible in a limited capacity if you already have the equipment and your team is on board. For some users, the metaverse is only used for work, as the disconnect from the real world may not be "worth it" without a direct and correlated result. "I don't use VR recreationally," said Jeremy Bailenson, a Stanford professor and VR expert. It isn't something you do for fun just yet. "Virtual reality has always been about solving intractable problems."
Remote work is a difficult problem that VR may help solve.
Did you find my article to be interesting? Please give me a 5-star rating and a Google review to show your support and to assist me in growing my community and sharing my ideas.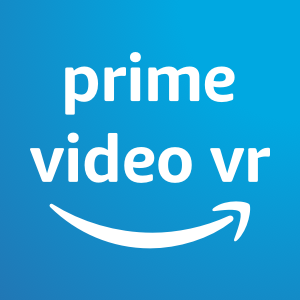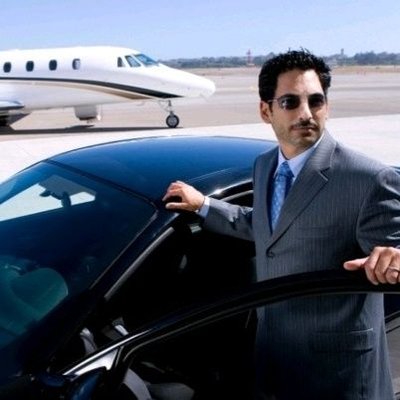 You should also check out the following articles:
Subscribe now to our YouTube channel
Subscribe now to our Facebook Page
Subscribe now to our twitter page
Subscribe now to our Instagram

Subscribe To my personal page on linkedin
Subscribe To my personal page on tiktok page for those who love to dance :)
Want to know what else is going to be in the coming years? Follow me. Follow the future. Sign up for my friend's letter.