DeFi (short for "decentralized finance") refers to financial services provided by public blockchains, most notably Ethereum. You can earn interest, borrow, lend, buy insurance, trade derivatives, trade assets, and more with DeFi, but it's faster and doesn't require paperwork or a third party. DeFi is global, peer-to-peer (meaning they send directly it between two people rather than through a centralized system), pseudonymous, and open to everyone, just like crypto.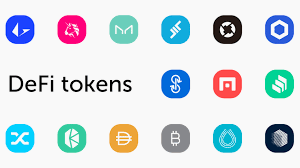 What is the significance of DeFi?
DeFi expands on Bitcoin's basic premise — digital money — to create an entire digital alternative to Wall Street, but without the associated costs (think office towers, trading floors, banker salaries). This has the potential to open up financial markets so that anyone with an internet connection can take part. What are the advantages? Open: You do not need to submit an application or "open" an account. You simply need to create a wallet to gain access.

Pseudonymous: You don't need to provide your name, email address, or any personal information.
Flexible: You can move your assets anywhere, without asking for permission, waiting for long transfers to finish, and paying expensive fees.

Fast: Interest Rates and rewards often update rapidly (as quickly as every 15 seconds), and can be significantly higher than traditional Wall Street.
Transparent: Everyone involved can see the full set of transactions (private corporations rarely grant that kind of transparency)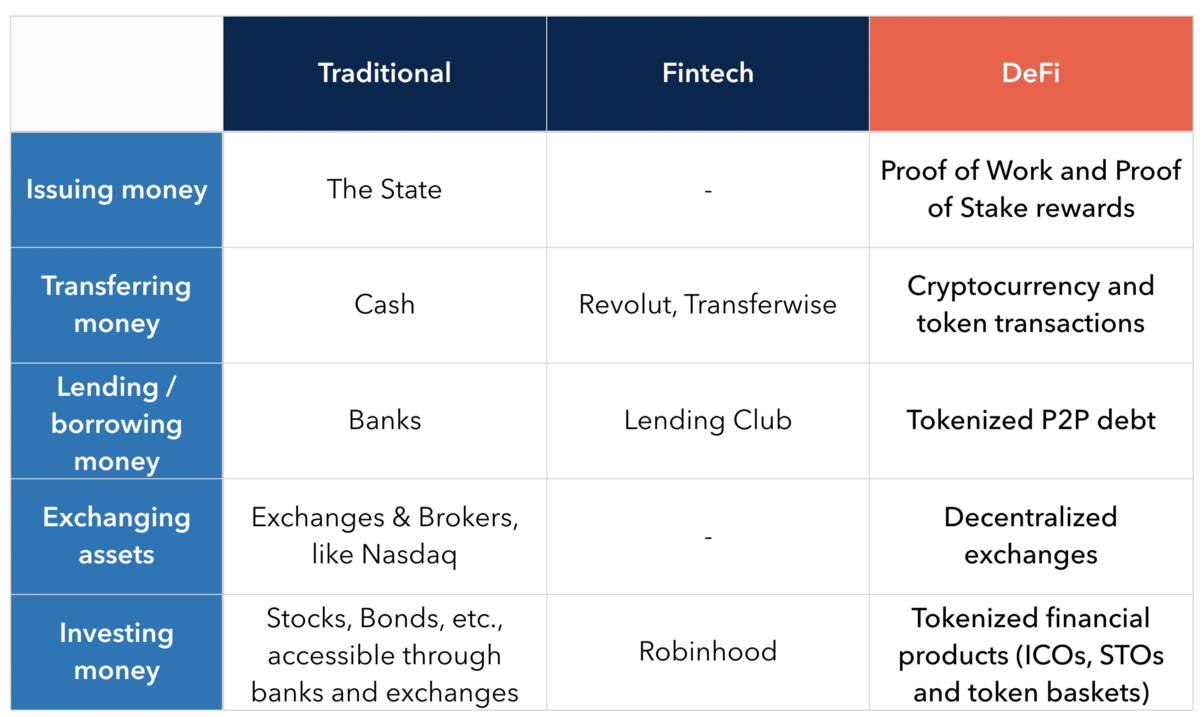 How does it work?
Users interact with DeFi through software known as dapps ("decentralized apps"), most of which are currently based on the Ethereum blockchain. There is no need to fill out an application or open an account, unlike a traditional bank. Here are some of the current ways people are interacting with DeFi: Lending: Rather than earning interest and rewards once a month, lend out your crypto and earn interest and rewards every minute.
Getting a loan: get a loan immediately without having to fill out paperwork, including extremely short-term "flash loans" that are not available through traditional financial institutions. Trading: Make peer-to-peer crypto asset trades, as if you were buying and selling stocks without using a brokerage.

Saving for the future: Put some of your crypto into savings account alternatives and earn better interest rates than you'd typically get from a bank.

Buying derivatives: Make long or short bets on certain assets. Think of these as the crypto version of stock options or futures contracts.

What are the downsides?
Active trading on the Ethereum blockchain can become costly due to fluctuating transaction rates.Because this is a new technology, your investment may experience high volatility depending on which dapps you use and how you use them.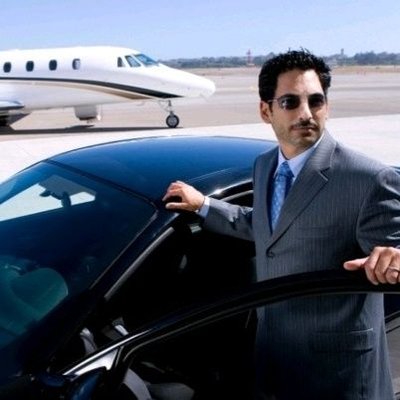 You should also check out the following articles:
Subscribe now to our YouTube channel
Subscribe now to our Facebook Page
Subscribe now to our twitter page
Subscribe now to our Instagram

Subscribe To my personal page on LinkedIn
Subscribe To my personal page on tiktok page for those who love to dance :)
Want to know what else is going to be in the coming years? Follow me. Follow the future. Sign up for my friend's letter.