The Metaverse is the infrastructure for the next enormous wave of computing that is currently being imagined and built. Simply put, the Metaverse is a virtual world where large groups of people can collaborate, play, and socialize. It's the next big step in the Internet's evolution, or Web 3.0.
What is envisioned is a real-time 3D spatial map of not only the physical world and its objects but also virtual places (yes, real estate) and objects imagined and built by creators using decentralized blockchain protocols, non-fungible tokens (NFTs), and crypto currencies. The Metaverse will make all the information in this virtual world persistent, shareable, and accessible to multiple users and devices, particularly high-fidelity Augmented Reality (AR) and Virtual Reality (VR) devices and applications.
It is important to note, however, that the Metaverse is not currently a destination. You won't find any road signs, URLs, or even a red pill that will lead you to the Metaverse. In reality, the Metaverse is nothing more than the expected evolution and convergence of devices, applications, transactions, and internet infrastructure. The term refers to the future of technology that we will eventually hold, touch, use, and connect to, as well as the resulting changes in human behavior.
The Metaverse's growth has been gradual for years, but it is now speeding up. Because of the heterogeneous environment and lack of AR/VR companies that can offer an end-to-end solution, including services and support, enterprise AR/VR technology adoption has been slower than other comparable technologies.
Most companies in the world were evaluating commercial AR and VR use cases in their innovation teams until 2020. COVID-19, which took place in 2020, became a catalyst for extended reality (XR) technologies (both AR and VR) to help businesses maintain business continuity and enable people to collaborate and work remotely more effectively. The Metaverse is a future technological state in which 3D data is easily created and universally readable, resulting in 3D applications becoming the norm for business processes, productivity, and entertainment.
Lenovo's ThinkReality is here to assist customers on their way to the Metaverse. ThinkReality is a leading global computer manufacturer that offers the world's most powerful and flexible enterprise XR software platform, hardware, and world-class professional services.
For enterprise XR applications, the ThinkReality platform provides a proven, scalable, and streamlined path from concept to production. ThinkReality was created with today's world in mind and the future in mind. Existing XR devices can be connected, and advanced new devices can be added as they become available. Customers can also use the platform to develop and deploy apps and content across the enterprise remotely, all while managing devices and apps from a single interface.
Lenovo customers can use ThinkReality xR Services to get bespoke, end-to-end services to help them get the most out of their XR investments. ThinkReality is the only all-in-one solution that allows customers to focus on problem-solving for their Metaverse real-estate by working across multiple hardware and software platforms and providing the technology and insights required in the new era of immersive computing.
A Case Study of Micron's Smarter Manufacturing with ThinkReality
Micron began looking into augmented reality (AR) solutions for remote help in early 2019, with the goal of connecting engineers on the shop floor with experts in a shared virtual environment. "Our plan was to use augmented reality technology to enable technicians from various sites to collaborate in real time with subject experts on new equipment installations, machine troubleshooting, and maintenance," says Ning Khang Lee, Micron's director of Smart Manufacturing & AI.
"For the underlying platform, Lenovo was an obvious choice. The Lenovo ThinkReality platform was designed specifically for the holo|one suite of mixed reality software applications, allowing us to combine the agility and flexibility of a disruptive startup like holo|one with the guarantees and excellent services of a tech giant like Lenovo."
Micron sped up the program roadmap and launched a proof-of-concept exercise when news of the COVID-19 outbreak circulated in 2020. Micron collaborated closely with Lenovo to integrate ThinkReality with Lenovo's internal systems and meet the company's strict security requirements. "We need to ensure that data streaming between on-site engineers and external experts is completely secure to protect our intellectual property," Lee says. The Lenovo and Hololens teams both put in a lot of development time to help us strike the right balance of openness, usability, and security."
Micron is now completing phase two of its AR program, which will enable AR standard operating procedures (SOPs) at the point of demand, after being pleased with the first phase's results. The company is collaborating with Lenovo to convert SOPs into AR format, using Lenovo's xR Services offering, so that engineers can see step-by-step instructions in their peripheral visions while wearing the wearables.
"Our goal is to integrate AR workflows with Blueprint, our custom-developed mobile app," Lee explains. If a machine fails, engineers are notified via Blueprint and given repair instructions and a checklist for getting it back up and running. Engineers can work more efficiently and productively to get machines up and running again by making these SOPs available via the ThinkReality platform and holo|one. Blueprint is being integrated with the ThinkReality platform via custom APIs in collaboration with Lenovo's xR Service team. We plan to launch the solution in early 2022."
Phase three of the project will add 3D overlays and machine vision deviation detection to the SOP solution. "3D overlays will act as an extra helping hand, particularly for complex repairs and SOPs with higher chances of human error, and the visual AI will alert engineers if any mismatch is detected," says Chong Ee Low, Micron's manager of Smart Manufacturing & AI. "This will also aid in the education of newly qualified engineers." Phase three is still in its early stages, but we're very excited about how our remote help solutions are progressing."
"We believe AR/VR technology will play a critical role in the future of manufacturing," Lee says. "Engineers can work more efficiently to keep production facilities running smoothly with the Lenovo ThinkReality solution powered by holo|one software, assisting us in meeting the growing demand for our products."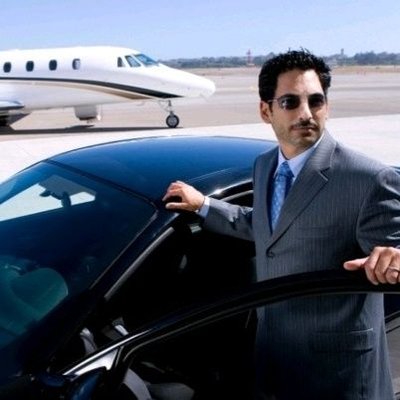 You should also check out the following articles:
You should also check out the following articles:
Subscribe now to our YouTube channel
Subscribe now to our Facebook Page
Subscribe now to our twitter page
Subscribe now to our Instagram

Subscribe To my personal page on linkedin
Subscribe To my personal page on tiktok page for those who love to dance :)
Want to know what else is going to be in the coming years? Follow me. Follow the future. Sign up for my friend's letter.