By Adam AngMarch 16, 202206:01 am
NexStem, a robotics startup based in Palo Alto, California with a R&D team in India, is set to roll out across Asia-Pacific, Europe and the United States its headset that can be controlled by a user's thoughts.The launch comes as the company has received funding from angel investors like BITS Spark and Indian internet company InfoEdge for an undisclosed amount.
WHAT IT'S FOR
NexStem offers mind-controlled brain-computer interface (BCI) solutions for researchers and developers. The non-invasive NexStem headset has 15-pin dry EEG electrodes and 16-channel EEG sensors that capture and deliver accurate EEG signals. It has six hours of battery life and is WiFi and Bluetooth enabled. When used with the NexStem Wisdom software development kit (SDK), users can conduct real-time analysis of captured EEG signals and build interfaces to gain insights from data coming from the brain's different cortexes. The no-code Wisdom SDK, meanwhile, enables developers to build complex machine learning algorithms used in real-time. It is able to make fast computations and calculations of EEG data using GPUs in its algorithms.
WHY IT MATTERS
According to NexStem CTO Deepansh Goyal, existing BCIs in the market are "invasive, unwieldy, or ineffective [while] building applications for them is difficult". "What differentiates us from other BCI providers is that we provide the means for people to seamlessly communicate with machines through technologies that unlock the power of the human brain, to control actions and devices through thought," said CEO Siddhant Dangi. Claiming that they are not "limited to a niche market", Dangi said they are exploring use cases of BCIs in virtual reality, mental health, and everyday applications, "paving the way for human[s] to become part of the Internet and the metaverse". Specifically for mental health, BCI devices will provide practitioners with convenient and low-cost access to EEG data. "We are unlocking the power of neural data ethically and responsibly through EEG analysis for medical and non-medical applications," Goyal said.Moving forward, NexStem targets to develop one algorithm each month "to understand the [human] brain better". It also aims to reduce the medical industry's dependence on EEG data and signals, pushing the idea that biosignals "can and should be tapped into," such as eye movements, oxygen saturation, perspiration, muscular movements, and blood pressure."Our goal is to help unlock the human brain and improve quality of life for all. Our vision is to become a complete toolkit for all the biosignals a body produces, and we continually develop new solutions to support this," Goyal said.The startup's latest funding will also support its expansion, supply chain, and future research and development of both NexStem headset and NexStem Wisdom software kit.
MARKET SNAPSHOT
Based on latest research, the global market for BCI devices will hit $3.3 billion by 2026 from $1.9 billion in 2021. Its growth, according to ResearchAndMarkets.com, is driven by its increasing use cases from health and static virtual reality applications to more immersive experiences.Among BCI providers, US-based startup Synchron is currently conducting a clinical trial of its breakthrough neuroprosthesis device that enables paralysis patients to control digital devices with their thoughts. Inserted into the motor cortex of the brain, the device called Stentrode translates brain activity into a standardised digital language to allow users to complete tasks on external devices.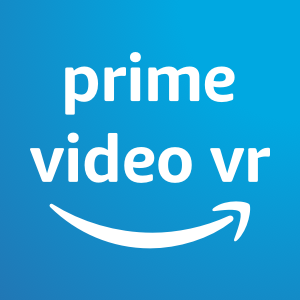 You should also check out the following articles: