Despite the colossal failure of Google's first pair of smart glasses in 2014, the release of the Glass Enterprise Edition 2 marks a significant turning point for the tech giants in XR.
Unlike the original Glass, Glass for Enterprise Edition 2 was created with business users in mind and includes several new features that improve collaboration, mobility, performance, and efficiency in the workplace.
So far, companies like DHL, Boeing, and AGCO have all claimed that incorporating Glass for Enterprise 2 into their infrastructure has improved operational performance and efficiency–but what exactly do the smart glasses offer?
Look at the information below to learn more.
The smart glasses Google Glass for Enterprise Edition 2 are light, dust-proof, and water-resistant. Unlike the original model, the Enterprise for Glass 2 has new safety frames that are durable enough to be used in industrial settings as factory floors and construction sites.
The smart glasses now have a larger battery and support for Android Enterprise Mobile Device Management, allowing deployed workforces and remote users to be more mobile and flexible.
The Glass for Enterprise 2's sleek and discreet design gives it a significant advantage over other, bulkier smart glasses currently on the market – though this will undoubtedly change with Vuzix's Micro LED and Facebook's upcoming collaboration with Luxottica later this year.
key features & specifications:
SoC
Qualcomm Snapdragon XR1
OS
Android Open Source Project 8.1 (Oreo)
Memory / Storage
3GB LPDDR4
32GB eMMC Flash
Wi-Fi
IEEE 802.11a/g/b/n/ac, dual-band
Bluetooth
Bluetooth 5.0
Camera
8 Megapixel color sensor
83° diagonal field of view
f/2.4 aperture
Fixed focus, best focus at 0.6m
Up to 1080p30 video
Display
640 pixel x 360 pixel RGB
Audio out
Mono Speaker
USB audio
Bluetooth (HFP supported)
Microphones
3 near field beam-forming microphones
Touch
Multi-touch gesture touchpad
Charging / Data
USB PD 2.0 compliant (fast charge up to 1.5 A @ 5 V)
USB 2.0 data transfer
USB-C compliant connector
LED
Privacy (camera) green LED, power (rear) white LED
Battery
800 mA⋅h (2880 C)
Inertial Sensors
3-axis Accelerometer
3-axis Gyroscope
3-axis Magnetometer
Materials
Resin nylon (pod)
Ruggedization
IP53 (Resistant to water spray and limited dust ingression)
Operating temperature
0° C to 35° C (32° F to 95° F)
Storage temperature
-20° C to 45° C (-4° F to 113° F)
Relative humidity
5% to 95% noncondensing
Weight without frame
46 g
Dimensions without frame
212 mm x 57 mm x 29 mm (unfolded)
182 mm x 55 mm x 29 mm (folded)
The first thing we notice about the Enterprise for Glass 2 is that it's based on the Qualcomm XR1 Platform, which means it has significantly more processing power than the original model. The latest smart glasses also include an 8-megapixel camera, a 640-by-360-pixel RGB display, 32GB of storage, blink and wink sensors, and a USB-C port with improved functionality.
Another significant difference from the original is that the Enterprise for Glass 2 is entirely based on Android, making it much easier for developers to create on and for businesses to integrate existing apps and APIs.
The Glass for Enterprise 2 is fully voice-controlled, just like its predecessor, so users on the front lines or in other roles that require freehand movement can use all the device's features without sacrificing productivity.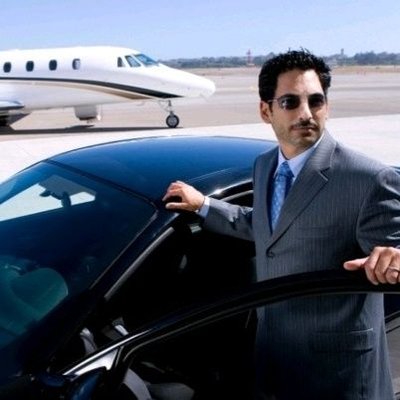 You should also check out the following articles:
Subscribe now to our YouTube channel
Subscribe now to our Facebook Page
Subscribe now to our twitter page
Subscribe now to our Instagram

Subscribe To my personal page on linkedin
Subscribe To my personal page on tiktok page for those who love to dance :)
Want to know what else is going to be in the coming years? Follow me. Follow the future. Sign up for my friend's letter.