BY TOM WILTON
Google has a storied history with VR and AR products, but now it seems the firm is going all in by building its own metaverse. The move follows Facebook's reorientation from a social media operation to - as Mark Zuckerberg describes it - a "metaverse company." Meta, as the business is now known, is investing billions of dollars to establish a virtual world which will let users interact with others via personalized avatars. Additionally, Meta's product teams are developing headsets that will support AR elements, allowing for digital experiences to be overlaid on the physical world.
The idea of people sporting connected headgear is nothing new. Companies such as HTC, Sony, and Meta's own Oculus (which is, confusingly, being rebranded Meta) all offer VR headsets, while firms like Microsoft and HP have made limited progress in the AR/mixed reality space. However, when it comes to offering both VR and AR products, Google is one of the few organizations that can boast to have launched devices for both categories. Google debuted its Google Glass AR headset in 2013, with many believing it represented the future of wearable technology. Of course, it never took off with consumers, though it has found a foothold in the enterprise world. Google introduced Google Cardboard in 2014 and the Daydream headset in 2016. Both were smartphone-based VR systems aimed at more casual users. Both systems also had their issues, and neither really took off.
As noted by 9to5 Google, former Oculus General Manager Mark Lucovsky is now at Google and overseeing the company's AR unit. Writing on LinkedIn, Lucovsky is leading Google's "Operating System team for Augmented Reality," and has shared a link to several open roles. Among those job descriptions are some insights into what Google has planned. The firm notes engineers are "building the foundations for great immersive computing," with a focus on making its operating system and associated devices "accessible to billions of people."
An AR Headset Is In The Works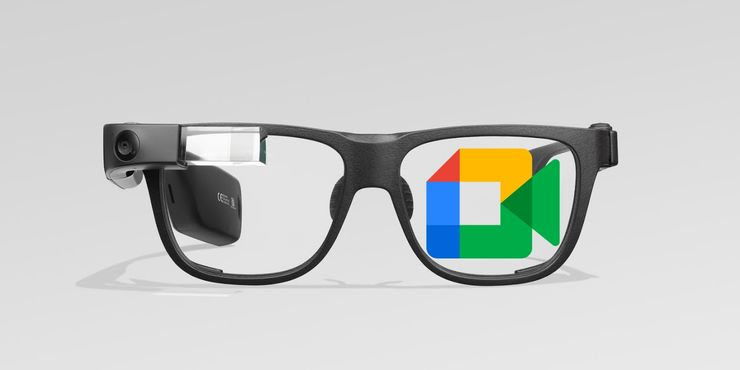 Google's recruitment posts also state that it is working on an "innovative AR device" which will utilize cameras. It's unclear how such a product will work, but in the years since Google Glass arrived, the company has invested heavily in its computer vision tools, as evidenced by the abilities of apps such as Google Lens. It's feasible that the AR operating system will adopt many of Lens' features, including the ability to recognize printed text, landmarks, and more.
It's of note that Google's job listings don't address VR, which is shaping up to be a major component of Meta's vision for the metaverse. However, with some experts already raising concerns about the mental health aspects of fully virtual experiences, it's reasonable to consider Google might believe consumers won't go all-in on wholly immersive worlds. After all, of Google's previous AR and VR endeavors, Glass is the only one it's still actively supporting.
You should also check out the following articles:
Subscribe now to our YouTube channel
Subscribe now to our Facebook Page
Subscribe now to our twitter page
Subscribe now to our Instagram

Subscribe To my personal page on linkedin
Subscribe To my personal page on tiktok page for those who love to dance :)
Want to know what else is going to be in the coming years? Follow me. Follow the future. Sign up for my friend's letter.