In healthcare industry, virtual reality has a limitless potential to improve the way we live and work. More and more healthcare innovators have used virtual reality (VR) as a tool for innovative treatment and training in the last few years.
Companies like Varjo, Meta, google, vive and more are developing the tomorrow's healthcare care for global leaden doctors of the future in a patient simulation with employees in more and more countries around the world.
Doctors used to practice on cadavers in a health care systems and orthopaedic department, now employ intelligent VR systems to train professionals in a low cost effective and convenient manner. Virtual reality enabled solution has aided in training employees up to hundreds percent faster than traditional methods, according to studies.
UConn Health, Meta quest and Varjo
Meta's quest is probably one of the most well-known names in the virtual reality. Meta has taken the world by storm, even in the healthcare space, by providing some of the most affordable and ergonomic tools for learning and immersion.
Many Medical groups have developed a variety of innovative methods for surgically training orthopaedic doctors both inside and outside the operating room over the years.
Patient simulation creates incredible products and programs for healthcare. And the aim of those companies will help to save over 1 million lives each year by 2030. To help them achieve this goal, UConn and medical companies are already making use of virtual reality glasses like Varjo or Meta quest virtual reality glasses for their solution.
The HTC vive and OramaVR collaboration
According to VIVE, As the global population continues to age and grow, there's an increasing need for healthcare employees, which means there's a growing need for efficient, and effective training strategies.
we can take as example OramaVR that is working with Vive company to build one of the world's most intelligent VR training simulations for healthcare, and successfully deployed that technology into HTC VIVE headsets, this partnership made countless medical professionals have unlocked new solutions for immersive training to enable a new generation of medical professionals.
The Meta quest and Johnson & Johnson collaboration
The Johnson & Johnson team used the Meta quest virtual reality glasses to train surgeons on how to use orthopaedic devices. Since 2017, Meta's quest for business has proven to be an effective tool for bringing virtual reality into the healthcare system.
With the help of Meta Metaverse training landscape emerged, providing access to a more financially manageable solution comprehensive training environment with multiple modules capable of pushing countless headsets in real-time.
Inova Mount Vernon Hospital and Samsung
The Inova Mount Vernon Hospital in Alexandria, which began looking for non-pharmaceutical ways to ease some of the pain and anxiety that patients were experiencing, recognized this.
Patients may find hospitals stressful, making it difficult to maintain low stress levels and heart rates while awaiting treatment. Mount Vernon Hospital's team deployed Samsung VR kits in two emergency departments after learning about the emerging potential of virtual reality, The kits include a Samsung Gear VR headset, which offers patients 360-degree views of beautiful locations and immersive environments to help distract them from discomfort during and after medical procedures.
Since then, the hospital has seen significant cost savings and improved patient experiences because of its use of VR technology.
It is important for me to note as an Israeli that there are also some large companies in Israel that develop solutions to next level immersive training for medical scenarios. Medical technology like that allows specialists and professionals from multiple environments to work together, regardless of where they are, the teams can share knowledge and develop new skills together to provide extended reality solution In real-time collaboration.
Did you find my article to be interesting? Please give me a 5-star rating and a Google review to show your support and to assist me in growing my community and sharing my ideas.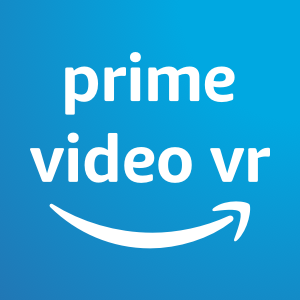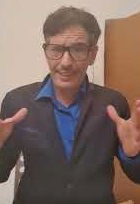 You should also check out the following articles:
Subscribe now to our YouTube channel
Subscribe now to our Facebook Page
Subscribe now to our twitter page
Subscribe now to our Instagram

Subscribe To my personal page on linkedin
Subscribe To my personal page on tiktok page for those who love to dance :)
Want to know what else is going to be in the coming years? Follow me. Follow the future. Sign up for my friend's letter.