By Mark Gurman
Apple and Meta are heading toward a collision course around wearables, AR/VR headsets and home devices. Also: Netflix and Apple mend fences around billing, Tim Cook talks cryptocurrency, and a new Apple Store is coming to Los Angeles. Finally, the App Store is dealt a loss in court.
For the past decade or so, Apple Inc.'s chief rival was considered to be Google. The two have gone toe-to-toe in smartphones, mobile operating systems, web services and home devices. The next decade, however, could be defined by Apple's rivalry with another Silicon Valley giant: Meta Platforms Inc.—the company known to everyone other than its own brand consultants as Facebook.Over the past few years, the two tech companies have thrown barbs at each other, mostly over privacy. Apple Chief Executive Officer Tim Cook has criticized Meta CEO Mark Zuckerberg over how the company has handled user information. And Apple has even developed new privacy and health features that many industry watchers believe were aimed at Meta's business. For its part, Meta has criticized Apple's App Store policies, including the company's commission rates, and its stance on mobile gaming and virtual events. But none of that compares with what's been brewing in the background. The real fight will be over virtual and augmented reality headsets, smartwatches, smart home devices and digital services, as well as their own respective definitions of the "metaverse."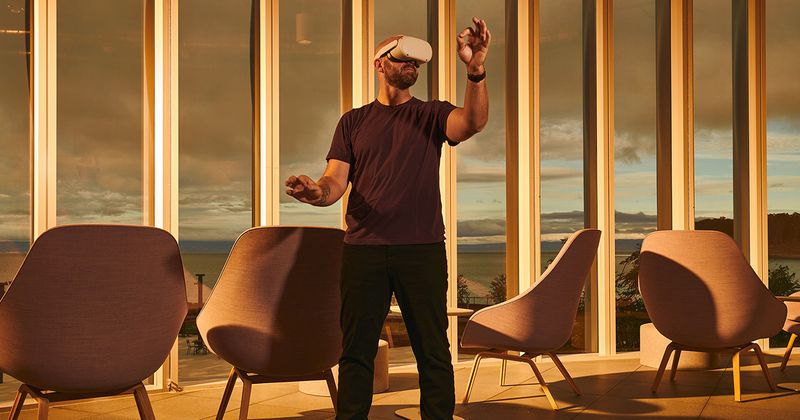 It's no secret that Meta is upset it lost out on the smartphone boom and that it knows that specific failure is irreversible. So, like Amazon.com Inc. did after its own Fire phone flopped, Meta is seeking new areas it can own. Its most promising market, of course, is headsets—thanks, in part, to its $2 billion purchase of Oculus in 2014.Meta has shipped headsets for several years, but 2022 is when the market is set to heat up, both in terms of hardware capabilities and competition. Last month, Meta previewed Project Cambria, its first true mixed reality headset. To date, Meta's headsets have focused on virtual reality, enveloping users completely in the digital world. That compares with augmented reality glasses, which overlay digital information on top of the real world. The Cambria headset mixes both, adding full-color AR overlay abilities to VR. The Cambria headset also has far more advanced processors, sensors and lenses compared with previous Meta devices. That brings us to Apple, which plans to launch a similarly high-end mixed reality headset next year, perhaps within a few months of the Meta device. Apple's offering will probably be in the $2,000 range, whereas I expect Meta's to be quite a bit cheaper. Still, the two products will be direct challengers for users looking to jump into the metaverse.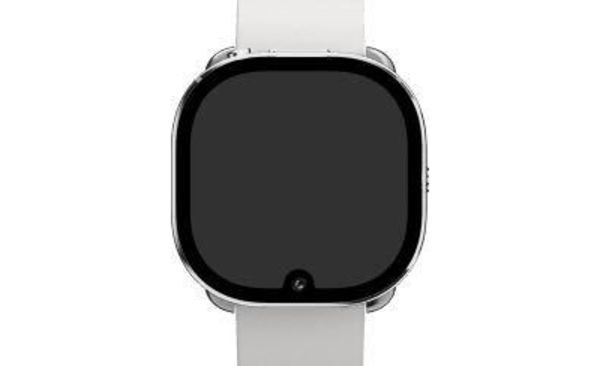 But that's just the beginning. While Apple is entering Meta territory for headsets, Meta plans to enter Apple's world of smartwatches. It's no secret that the Apple Watch—despite some early concerns—is the market leader in internet-connected watches. Now Meta wants a piece of the pie. The company is building its own smartwatch to take on Apple, and it could be available as early as next year. It's even preparing three generations of the product, showing that it plans to challenge Apple for years to come. Meta's main selling point is something that Apple has resisted including: a video chat camera. If Meta's watch takes off because of that feature, look for Apple to add something similar (which would work with FaceTime). Though Apple's watch is a multipurpose device, fitness monitoring is a key function. Meta, too, has shown some interest in that area.Meta has explored the idea of fitness tracking in its virtual reality products. Eventually, that probably will expand to the wrist. That means users will be able to better monitor their workouts while exercising in VR.

Likewise, don't be surprised if Apple eventually launches a version of its Fitness+ workout service that people can use to exercise while wearing its own headset.Next is home devices. That's an area where neither company has gotten much traction yet, but it could be a key battleground in the future.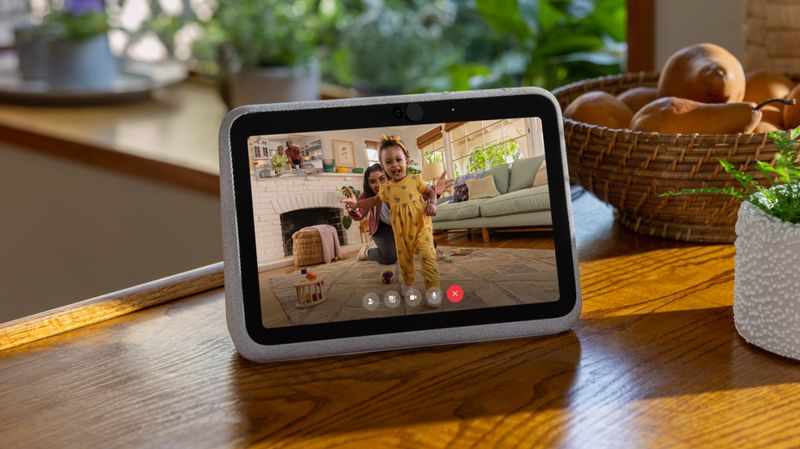 Meta got its start in home devices three years ago with the Portal, a video chat device. Since then, it has redesigned the product, debuted a new model that uses your TV as the display and recently launched the portable, battery-operated Portal Go. Meta is a long way from competing with Amazon and Google in the home—both in terms of market share and the way people use the devices. But testing the Portal Go in my own kitchen over the last several weeks has given me more confidence in Meta's prospects. Apple's contributions lately—at least on the hardware side—have been slim. It released the HomePod in 2018, launched the HomePod mini in 2020 and added new HomePod mini colors earlier this month. Its HomeKit platform and app have improved, and they've also opened up Siri to third-party devices.
But I think Apple is about to get serious in the home. The company has been testing at least two new home gadgets: a device that combines a speaker and TV set-top box with a camera, as well as a smart speaker with a screen that's more similar to a Portal or Amazon Echo Show.
The Bench
Netflix cozies up again with Apple on in-app purchases. You'll recall that last week's Power On was all about Netflix Inc.'s new gaming offering and how App Store rules will ultimately decide its fate.As expected, Netflix launched its games on the iPhone and iPad this past week. Like with Android, Netflix actually has released its first five games as stand-alone downloads on the App Store—rather than through the Netflix app itself. That's because Apple doesn't allow third-party developers to build all-in-one gaming services.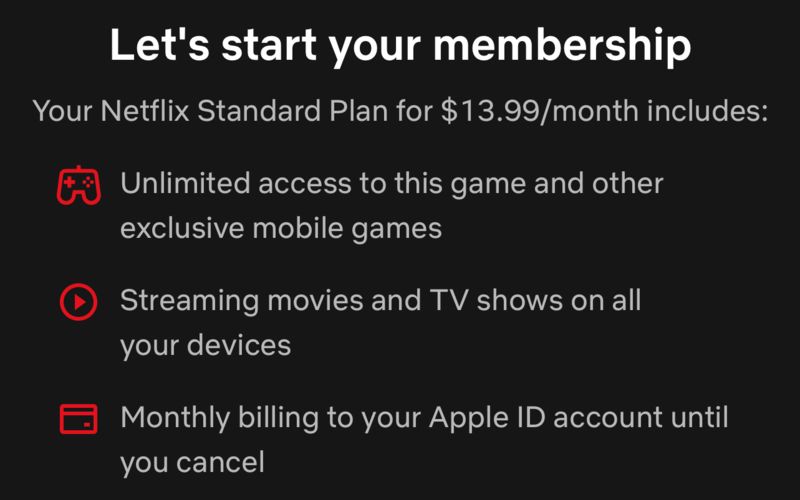 But in a surprising move, Netflix is allowing users to sign up for a subscription inside of its games using Apple's in-app purchase system. That gives Apple up to a 30% cut. Even more surprising is that those subscriptions also work in the main Netflix video streaming app.That's notable because Netflix stopped letting consumers subscribe via Apple's service in 2018. Now it's providing a new way to sign up that lets Apple take a cut again.Just when it seemed like tensions would flare up between Netflix and Apple, they seem to be cooling. Still, Netflix hasn't reinstated in-app purchases inside of its main app, and I don't anticipate that happening. But the games concession is a major change, and I'm curious to see what this is a precursor to. Perhaps Netflix will ask Apple for an exemption to the ban on all-in-one gaming apps, letting the streaming giant provide a more streamlined offering to its customers.
Apple loses attempt to delay App Store changes—for now. When a California court ruled in September that Apple had to implement App Store changes as a result of a lawsuit filed by Epic Games Inc., it gave the iPhone maker until early December to comply. Of course, Apple made every attempt to postpone those changes for years.

That didn't sit well with the ruling judge, Yvonne Gonzalez Rogers, and she rejected Apple's request for a delay. "Apple's motion is based on a selective reading of this court's findings and ignores all of the findings which supported the injunction," Rogers said in an order last week. "The motion is fundamentally flawed."If that decision stands, Apple will need to change how the App Store works. Developers will be able to point users to the web to complete their purchases, bypassing Apple's fees. But Apple plans to appeal the judge's decision to the Ninth Circuit. The company believes the higher court will side with it and delay the need for changes for several months—if not years. We'll see what actually happens.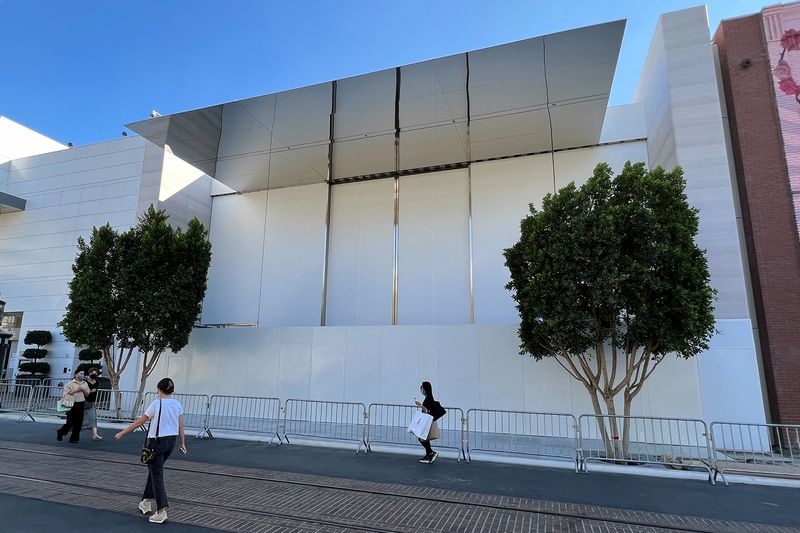 New Apple Store at the Grove opens up on Nov. 19. Remember that new Apple store at the Grove we first discussed here in Power On several weeks ago? Well, it's now official. Apple said in a press release this past week that the new store will open its doors on Friday, Nov. 19. The current store—just across the way from the new one—is about two decades old and definitely shows it compared with other local locations. I'm looking forward to checking out the new spot soon. Tim Cook owns crypto, but that doesn't mean his company will. At the New York Times's Deal Book conference this past week, Cook deflected the usual questions about future products. But he was open about an increasingly popular topic in both the financial world and mainstream culture: cryptocurrency. Cook was asked if the company has any plans to enable crypto-related features in Apple Pay. He said there was nothing imminent, but that Apple was absolutely looking into crypto. The company isn't planning to let consumers buy its products with digital currency, though, and investors don't want Apple to store its cash in crypto. But Cook said he has some crypto holdings personally.


You should also check out the following articles:
Subscribe now to our YouTube channel
Subscribe now to our Facebook Page
Subscribe now to our twitter page
Subscribe now to our Instagram

Subscribe To my personal page on linkedin
Subscribe To my personal page on tiktok page for those who love to dance :)
Don't forget to be my friend. Sign up for my friend's letter. So I can tell you ALL about the news from the world of VR&AR, plus as my new friends I will send you my new article on how to make money from VR&AR for free.
There may be affiliate links in this article. If you purchase a product after clicking on an affiliate link, we may receive a small commission that helps support the publicatio.