In what to invest in the capital market in virtual reality? Virtual reality is no longer the crazy thing (as I do for example), today virtual reality products considered something serious and clear, anyone who knows and understands the field knows that this is a revolutionary field that is about to change reality and that serious investors investing in billiards, virtual reality and laminated is absolutely the hot thing The next of the investment world.
Let's go through the snapshot for a moment to understand where everyone is running. Virtual reality is not a new technology! (Link to an article that tells the history of reality is simulated), it is a mature technology before hacking and so is the capital market responds to the phenomenon.
What Are Virtual Reality Stocks And Briefly What Are The Best To Buy?
Facebook bought Oculus for $2 billion in 2014, shock waves echoed around Silicon Valley. The entire virtual reality market wasn't much bigger. So what does Mark Zuckerberg know about the future to justify such a crazy expense? Zuckerberg and Facebook executives have been betting on massive growth in virtual reality, and they have also been right, as expected with annual growth rates north of 60% since then.
And just like Facebook many investors understand that the future belongs to virtual reality, I want briefly talk about some of the best virtual reality stocks in the world and what to buy and how to identify the greatest potential that will inflate your portfolio, before you three graphs that show the expected increase in product growth, Software, and market penetration, it is important to note that you will get similar results across all investment sites in the world.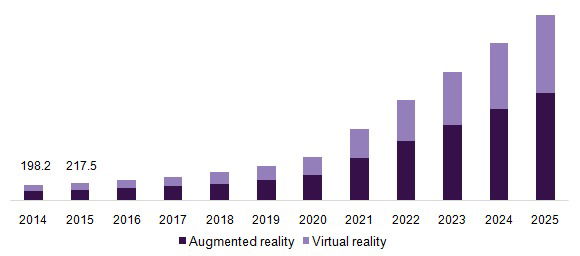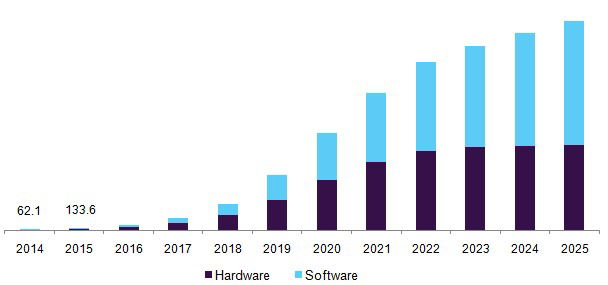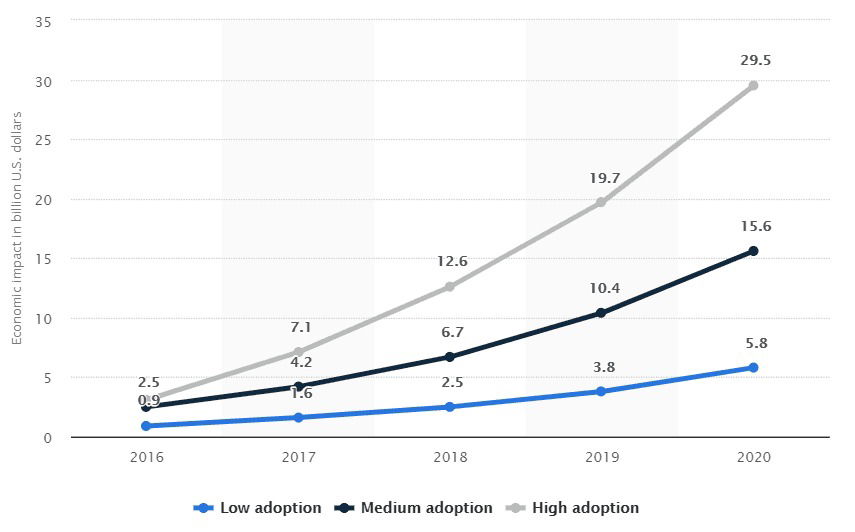 Facebook Virtual Reality Stocks on NASDAQ? (NASDAQ: FB)
World Facebook Company (NASDAQ: FB) is best known as a social media platform used by one third of the world's population, but of course there are other emerging companies in the field with an eye to the future, Facebook is betting that virtual reality will be the world's biggest hit with a record number of users, Facebook Also plans to take part in the world of content produced by developers and while adoption rates have been mediocre to date, more and more virtual reality content is being produced, and the technology is easier and more accessible and easy to use.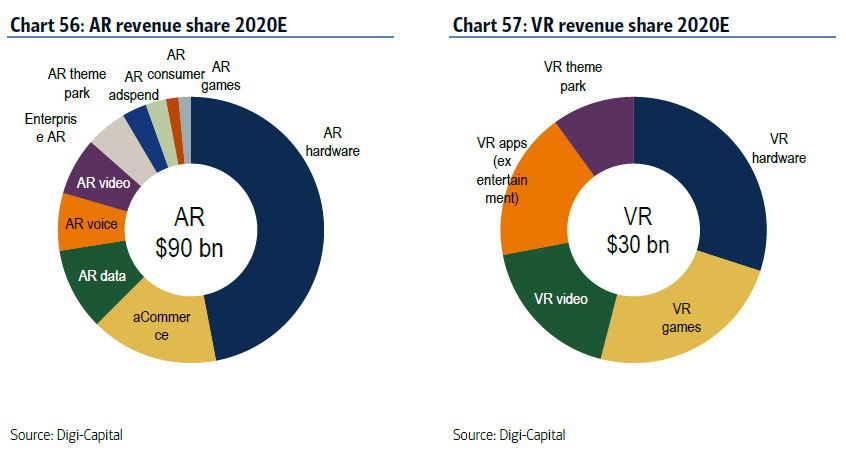 NVIDIA shares are something worth noting about NVIDIA (NASDAQ: NVDA)
While Facebook wants to monetize virtual reality's wide adoption through content revenue, Nvidia can do so by designing chips that simulated reality glasses rely on to create 3D virtual reality experiences.
Nvidia is best known for creating chips that support the video game industry. This is a natural evolution of the gaming industry and to prepare for the virtual reality era Nvidia has created a whole virtual reality class that can help Nvidia become a rising force in entertainment, communication, and solutions for large businesses in the emerging field.
Nvidia manufactures Pascal GPUs and drivers and software development kits (SDKs) to meet the demands of gamers, developers and professionals, according to Nvidia, its way of entering the virtual reality revolution includes:
Build the fastest GPUs available for virtual reality
Creating VRWorks Software Development Kit for Virtual Reality Goggles and Application Developers
Driver Simulator Development
Create GeForce GTX VR so that consumers know which devices can support VR
Nvidia GPUs (currently running Oculus and PCs)
360-degree acceleration of virtual reality
Advanced performance for mobile virtual reality glasses
SONY shares are something NVIDIA should notice that (NASDAQ: NVDA)
Sony has a tremendous advantage with virtual reality that tens of millions of users are already using the Sony PS4, besides the important gaming companies creating SONY virtual reality games in bulk, Sony is upgrading itself towards the natural upgrade cycle.
Sony PS4 users don't need to be educated to know how to use the device, it's no wonder Sony is the leader in virtual reality sales when it has over 10 million users right now.
Sony's challenge would be to keep up the lead as competition increases with rivals, including powerful rivals like Facebook and Alphabet of Google. I'd like to give an example: - iPod. The rest is history, similarly, Sony will have to keep a quick pace of technology in order to win the competition it is quite predictable what the future will look like Facebook is already leading.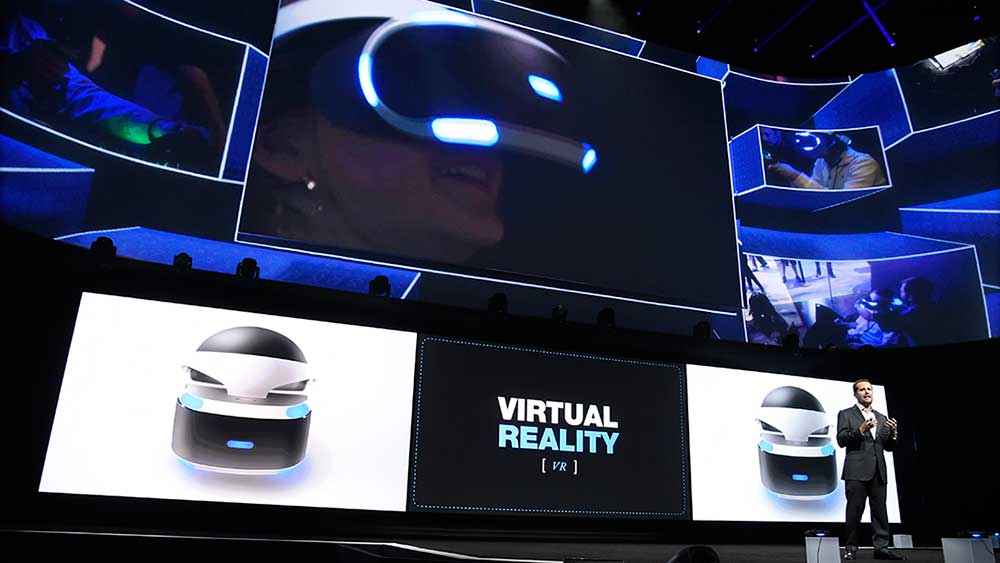 Alphabet Company Shares (Google) (NASDAQ: GOOGL)
Virtual Reality Alphabet (NASDAQ: GOOGL) Google has a significant advantage in markets because its target is mobile devices, thanks to the Android operating system Google has a massive market share in the smartphone market which gives it power and advantage. While Apple and iPhone, holds the rest of the world.
If Alphabet adopts the same approach for virtual reality, it may make up for what it loses at the top of the market. In fact, alphabets can target a much larger number of users and create content and applications for virtual reality, such as Google Earth.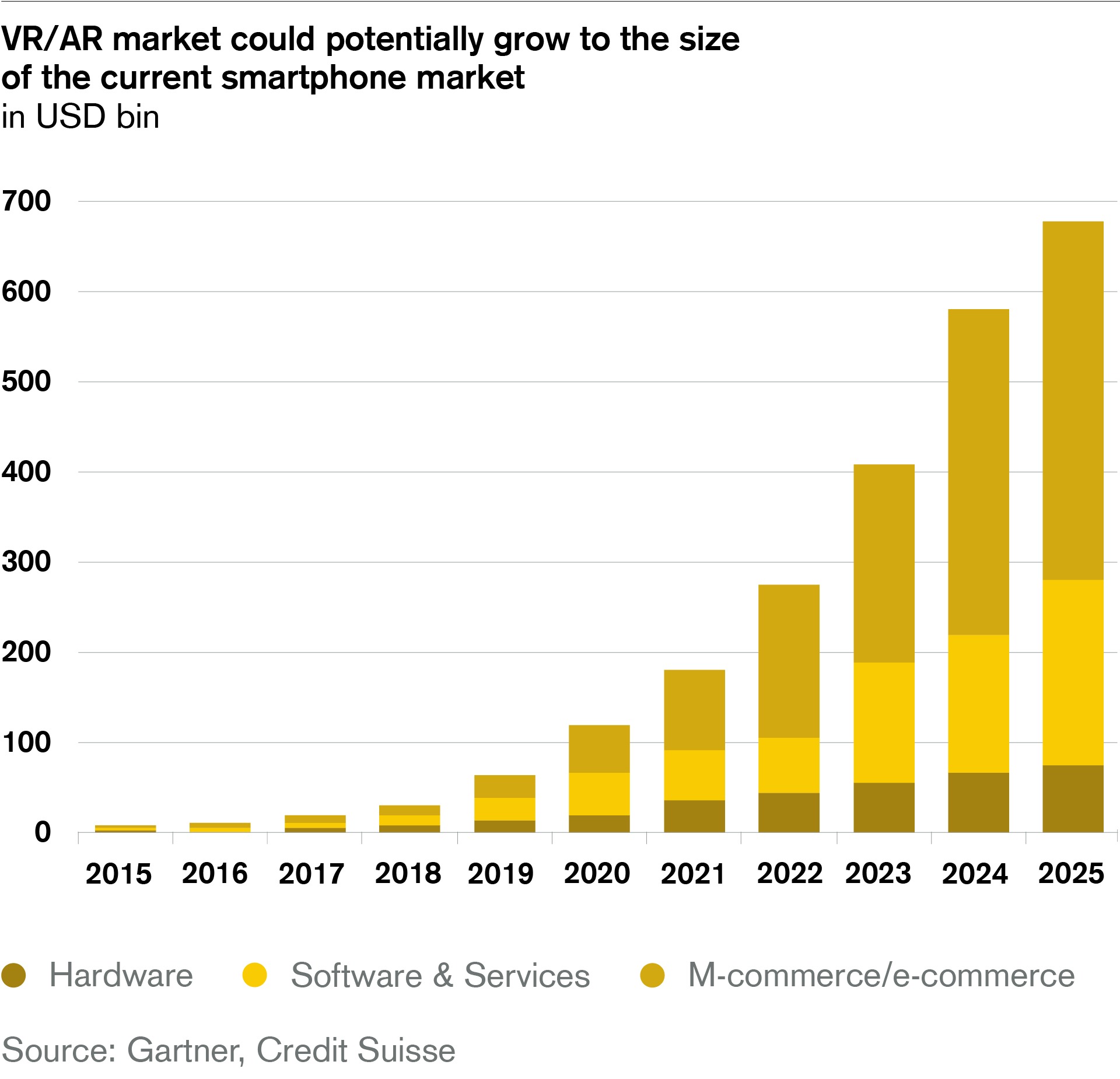 To summarize:
Many virtual reality shares include Facebook, Sony, Alphabet, and Nvidia, Facebook is actually a good bet as social media will generate VR content similar to how Apple makes money from app manufacturers.
Sony is the leader in virtual reality today thanks to gamers who are fans of its PS4 device and therefore consumers are also adopting its VR glasses.
At the chip level, Nvidia is the prominent leader. Not only does it manufacture chips, the company also provides software kits for developers and thus influences virtual reality device settings.
The latest on the list is Alphabet (Google), which is likely to make huge profits from the emerging virtual reality realm, through ad placements and YouTube and AdSense revenue.
Virtual Reality, Augmented and Artificial Intelligence 2021 specialist Amit Caesar wrote the article.
Send me an email: caesaramit@gmail.com


What are your thoughts? Please let us know in the comments section below!