Today, Snapchat released an Avatar lens AR filter that transforms you into a Sims character. Or, to put it another way, it makes you look like you would in the metaverse. To use the lens, scan the QR code on Snapchat's website with your camera in the Snapchat app, then look at how scarily smooth your skin is in the metaverse, where freckles and acne don't seem to exist.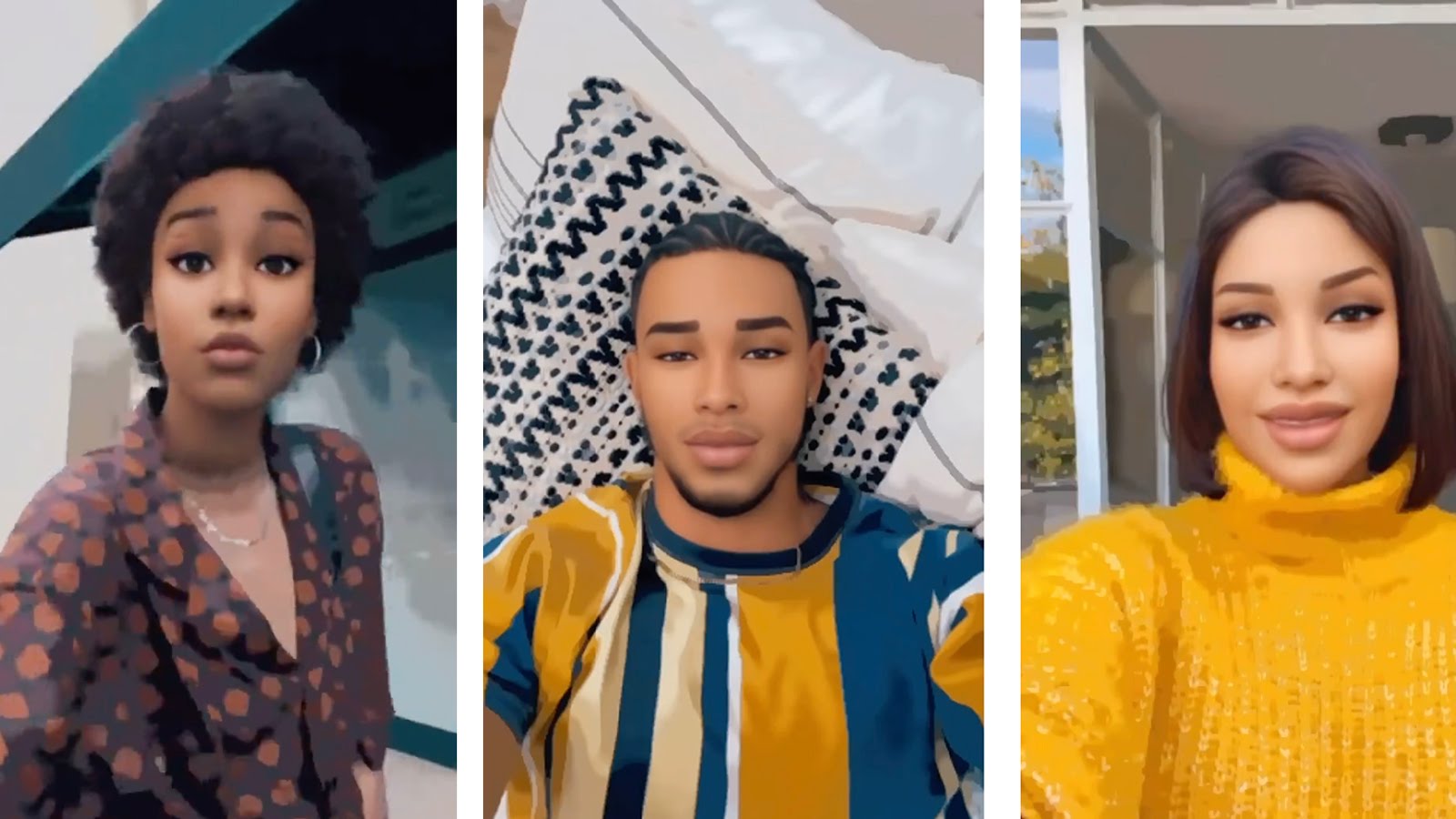 A new Snapchat lens isn't particularly noteworthy — especially as the company goes all-in on augmented reality — but it is part of a years-long, on-again, off-again viral trend. And, if history is any guide, it'll likely go viral and end up on TikTok soon. Snapchat released the Cartoon Face lens in August 2020, which users realized could be used to "Disneyfy" their pets, resulting in the hashtag #disneydog receiving 40.9 million views on TikTok. Then, in December of that year, Snapchat released the Cartoon lens, which produced even more realistic results for human faces than the previous version. However, the app continues to produce slightly improved versions of the trend, which also go viral. Humans are unbelievably predictable.
The Cartoon Style 3D lens, released in June of this year, continued the Disney-like trend, garnering 2.8 billion impressions in its first week. Now we've reached the Avatar lens, which not only makes your face look cartoonish but also your clothing. What's next, a lens that makes our surroundings appear as if they were created in Horizon Worlds? Probably. Snapchat held Lens Fest earlier this month to celebrate the app's augmented reality technology.
At the event, the company announced that it has over 250,000 lens creators from over 200 countries. They've collectively created 2.5 million lenses that have been viewed over 3.5 trillion times. Meanwhile, Snapchat's TikTok clone Spotlight paid out $250 million to 12,000 creators for their posts. Over 65 percent of Spotlight submissions, according to the company, use one of Snapchat's creative tools or lenses. Companies like Niantic and Snapchat believe that augmented reality, rather than virtual reality, is the best way to build the metaverse. Even for headset-loving tech behemoths like Meta, however, AR can help us look more like ourselves in the metaverse. Although the Snapchat Avatar filter makes me look like an unrealistic, Barbie-esque version of myself, it feels more personalized than my Meta Horizon avatar, which looks like any random white woman with brown hair and glasses.
Still, seeing ourselves in this light is disorienting — my avatar in the Snapchat lens looks like me, but my brows become perfectly manicured, as if I'd just had them threaded by a beautician. My lips appear fuller, as if I'm wearing a plumping lip gloss, although I didn't wear any makeup today. We need some sort of avatar to represent us in the VR metaverse; otherwise, we're just an invisible blob.
Startups such as Ready Player Me, Spatial, and Genies are springing up to assist us in developing our virtual personas. However, the premise of augmented reality is to alter the real world in a way that allows us to engage more deeply in it. Although Snapchat's AR filters are entertaining, we don't really need avatars in the AR metaverse, which may be a good thing given how dangerous it can be to only present our best selves online.
The article was written by Amit Caesar
Here are some exciting new articles you don't want to miss!