NFT Desire Staff
1. Krita
Being one of the oldest digital art software, Krita has been available to the artist community since 2004 and is one of the best software to create NFT art. Be it experts or amateurs, the software is ideal for everyone because it supports a user-friendly interface that is intuitive and customizable. You can form a custom workspace by moving panels and stacking things to create your own pace. The software features 100 preloaded professionally designed brushes, including pencils, inkers, or watercolors, paired with nine unique brush engines, including color smudge and shape. You can expand your brush library by importing brushes from other artists. It also comes with customizable strokes that can extend to provide genuine blending options and adjustments. Moreover, the wrap-around tools help you create seamless patterns and textures. The app has an outstanding software response if we talk about the pen's pressure or the speed of the drawing. It is installed with vector tools that are used to create comic panels. Moreover, there are editing tools like marks and filters. Using the app, you can have a smooth illustration experience because its layer management is well developed and gives a smoother result. Krita effectively handles PSD files that can be opened with ease compared to photoshop, which struggles with it. Considering these handy features, Krita is a go-to option for artists of all times. However, if you face any issue while operating the app, visit their tutorials section, which has added solutions to your problems.
Supported Platforms
Windows (8.1 version or higher)
Linux
MacOS 10.12 and higher
2. Inkscape
Inkscape is the free opponent version of Adobe Illustrator and is an excellent software to create NFT art. Just as an illustrating app, Inkspace comes with the same beneficial vector graphic editing software tools and options. This software is a digital art creator since it is packed with everything an artist needs. To name a few, it features; clones, pencils, object creation via pen, calligraphy, and much more. Moreover, the software efficiently handles complex drawings made with complex objects since they are made with an easy-to-use interface. The app supports illustration customization and object manipulation well using the operational path tools. It supports fill and stroke with the help of pattern fills, color selector, and gradient editor. The texts are also backed with letter spacing, multi-line sentences, or kerning. The multiple rendering options are made available with the app that includes alpha transparency or anti-aliased display. Being an open-source and cross-platform, the graphics are easily saved in SVG format to make its access easy for the years to come. Also, other formats are allowed, such as EPS, DXF, PNG, PDF, or sk1.


Supported Platforms
Windows (Windows 7 and higher)
Linux
macOS (10.11-10.15 versions)
3. SuperMe
If you want to create NFT on mobile, then try SuperMe. This app is specifically designed to make cartoon avatars that can be minted as NFTs on several NFT marketplaces. These days avatars are all the rage in the NFT space, and a lot of NFT buyers love purchasing avatar-styled NFTs, so download the free app and make unique and worth-selling NFTs. SuperMe features tools that enable creators to customize their avatar by changing their clothes, hair, and facial expressions. Also, a feature lets you add a custom background and speech bubbles. After the creation process is completed, users can download and save those avatars in their mobile that can be late used as NFTs. Using the NFT Creator app, you can add your SuperMe avatar to a trading card. Also, you can add them to other apps for creating backgrounds.
4. MediBang Paint Pro
If you are wondering 'how to create NFT art for free,' there is no better option than MediBang Paint Pro, one of the best apps to make NFT art for several reasons. The software comes with a customizable 50 brush collection, and besides that, the app is free, making it the top choice for art lovers. Also, the software is free of annoying ads that hinder the artist's pace of creativity by popping up frequently. The app also allows the syncing of the brushes across other apps making your life much easier and creativity much accessible. The app features an impressive, spacious, organized, and user-friendly interface, making the screen time much more manageable and helping the artists create what they dream of. For beginners and unskillful artists, the app has included a transparent guide that will walk them through all of the features and properties of the software. It is one of the top apps for comic books illustrator since it has everything a comic book artist needs. For example, comic planes, snap lines that draw curves, lines, and perspectives well. Furthermore, the ease of saving all pages of a new project into a single file makes it easier for artists to manage their portfolios.
Supported Platforms
Windows (7, 8/8.1, 10)
iOS (11.0 or later)
macOS (10.9-10.13 versions)
Android
5. Artweaver – PAID
If you wonder how to create NFT art without hassle, try using Artweaver. The software uses the hardware to its full potential while the interface is intuitive and adjustable, making artists much relaxed while using it. The software comes with a robust set of brushes that artists can customize according to their needs and add to their libraries based on different themes that you can expand. To put the cherry on top, the software lets you interact with several artists over the internet for either sharing their creations or working together. Lastly, this brilliant software enables you to replay the painting process to find any issues or simply have a look at your progress.
Supported Platforms
6. Blender
If you are thinking about how to make NFT art on Mac OS, we have presented a much reliable and top-ranked choice for art creation in 2021. Blender features built-in cycles render engine that offers spectacular ultra-realistic rendering through:
Real-time viewport preview
PBR shaders & HDR lighting support
CPU & GPU rendering
VR rendering support
The software comes with unique modeling tools that are featured with the following to help the creation, transformation, and editing of the models:
Edge slide, inset, grid and bridge fill, and more
Multi-resolution and Dynamic subdivision
Python scripting for custom tools and add-ons
Advanced sculpting tools and brushes
Full N-Gon support
3D painting with textured brushes and masking
You can also enjoy the following features:
Combine 2D with 3D right in the viewport
Sculpt brush strokes & Parent to 3D objects
Customize the interface layout and colors
Create your tools and add-ons
7. MyPaint
Whether distraction-free tools, versatile brush engines, or an easy-to-create brush system, MyPaint comes with everything an artist cannot thrive without. Also, the interface is decluttered in the fullscreen mode that helps the artist fuel their imagination allowing more space.
Supported Platforms
8. GIMP
GIMP is one of the most used software among artists. It is packed with every useful tool and features hardware support, incredible file format support, photo enhancement, or digital retouching. Furthermore, the app allows users to directly load anything that has been missed on the platform with the help of interference through third-party plugins.
Supported Platforms
macOS ( 10.9 Mavericks and above)
Windows (Windows 7 and above).
Linux
Disclosure: This is not investing or trading advice. Before purchasing any Metaverse crypto currency, make sure you do your homework.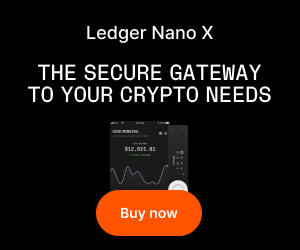 Sign up for CEX.IO today and get a free $10 bonus!
CEX.IO is a leading cryptocurrency exchange that offers a wide range of features and services, including:
Buy, sell, and trade cryptocurrencies
Store your cryptocurrencies in a secure wallet
Use your cryptocurrencies to pay for goods and services
As a new customer, you can get a free $10 bonus when you sign up and verify your account. To claim your bonus, simply follow these steps:
Click on the link below to sign up for CEX.IO.
Enter your email address and create a password.
Verify your email address.
Make a deposit of at least $10.
Your bonus will be credited to your account within 24 hours.
Here are some of the benefits of signing up for CEX.IO:
A wide range of features and services
A secure and reliable platform
Competitive fees
A friendly and helpful customer support team
Click on the link below to sign up for CEX.IO today and get your free $10 bonus![Link to CEX.IO website]This is a limited-time offer, so don't miss out!
sign up for CEX.IO today and get your free $10 bonus!
The article was written by Amit Caesar and Bard
Here are some exciting new articles you don't want to miss!
Here are the links to my social media pages:
Facebook: [link]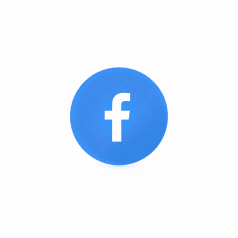 YouTube: [link]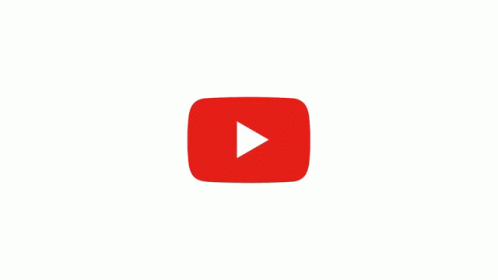 LinkedIn: [link]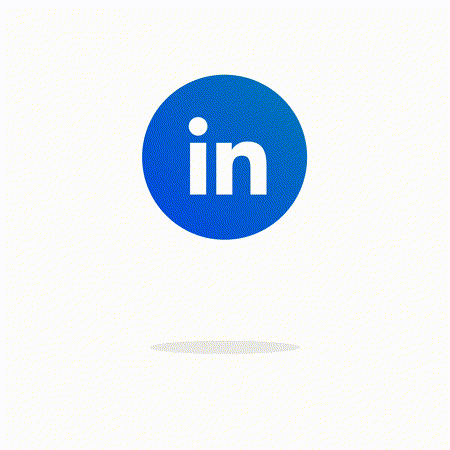 Twitter (x): [link]