At a special launch at the world's largest CES show, HTC unveiled their new virtual reality glasses for PCs that head there, Vive Cosmos.
Unlike Vive Focus, their independent 6DOF virtual reality goggles that were first launched in China with a single 3DOF controller, Vive Cosmos is being released as VD 6DOF PC virtual reality glasses, the fresh glasses are full of good, INSIDE OUT advanced tracking and more.
Vive Cosmos will launch later in 2019. HTC is offering for the first time open source and support for Vive Cosmos in early 2019, with more details on availability and price to announced later this year.
Cosmos virtual reality glasses can powered by "more than the traditional gaming computer", and the ability to reflect also driven by the smartphone in the future. It's not clear what wireless capabilities the glasses have. The glasses on display did not include wires.
The company is not currently releasing too much information, but if you look at the Vive Cosmos goggles, Cosmos has identical or similar lenses (Vive, Vive Pro and Vive Focus), the tuning IPD button is on the right, innovative design, and maybe Internally active cooling as evidenced by the front opening of the glasses.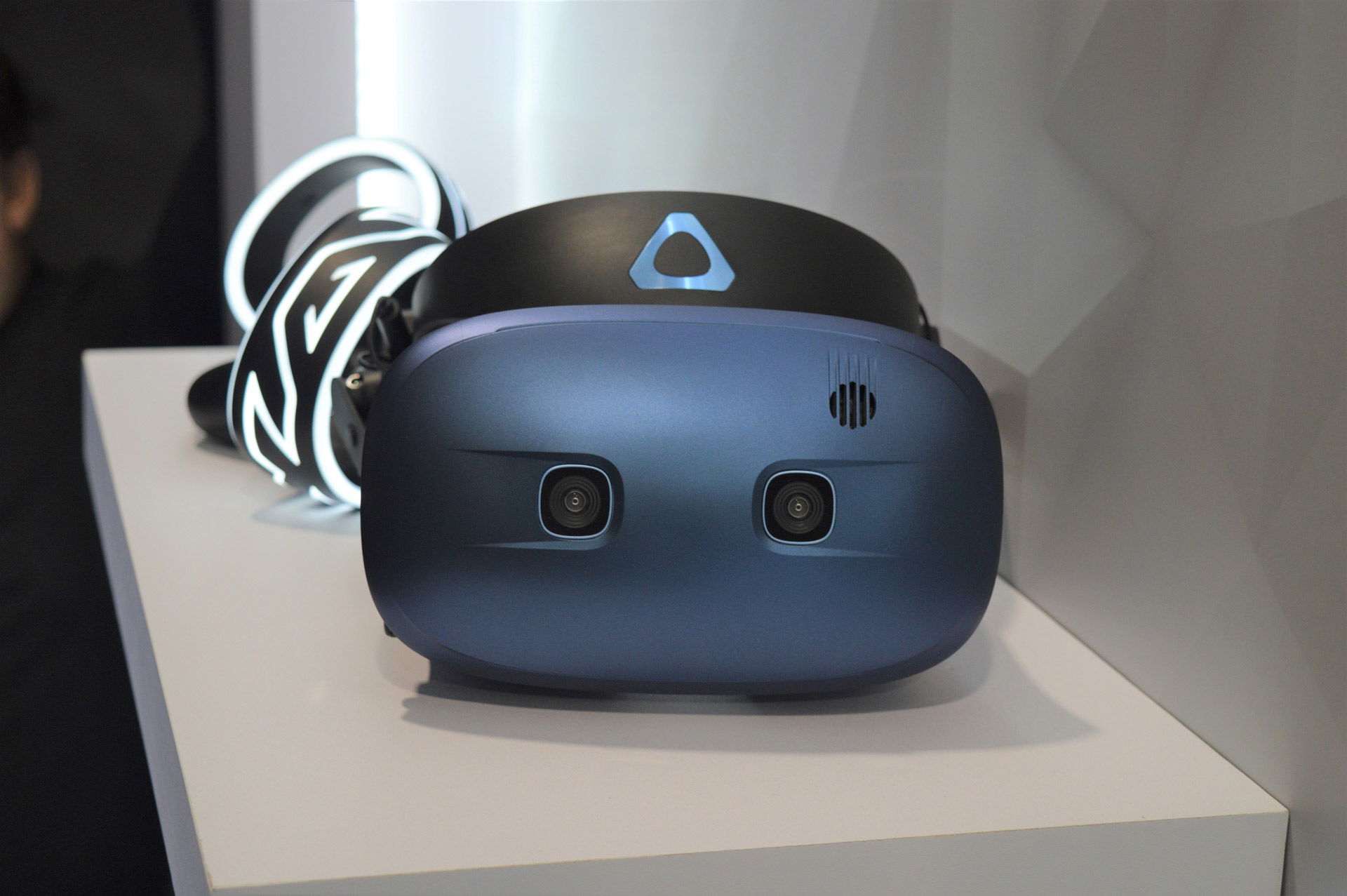 The Vive Cosmos glasses feature integrated 360 audio for high-quality audio quality, similar to the Vive Pro audio solution. Plus, the Cosmos headphones are removable, it seems. In the photos provided by HTC, you can see the attached headphones detached.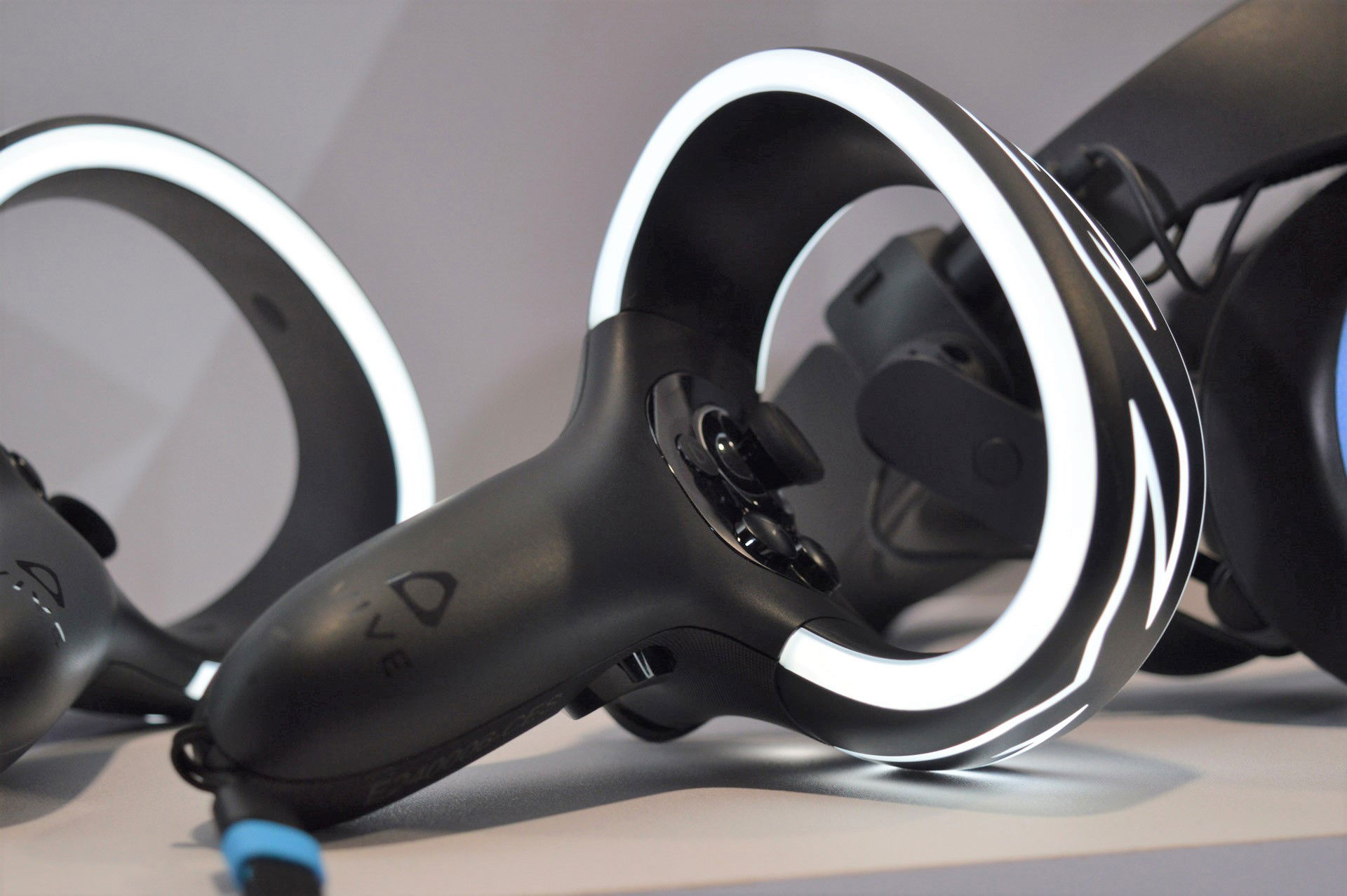 Virtual Reality Glasses The Vive Cosmos equipped with four sensors 2 from the right and left side of the reflector, giving improved tracking INSIDE OUT, plus the new cameras can capture a large enough area to not lose the absorption of the signs, the problem recognized by Samsung, low .
Above all, HTC seems to want to simplify the installation and use process for Vive Cosmos consumers as easy-to-deploy virtual reality goggles, the installation does not require a long installation such as the original HTC Vive, which requires placing Steam VR tracking stations (and connecting them) in optimal areas of the game space.
"In the company, we found that over 85% of participants believe that ease of use and ease of installation are the most important factor they consider when purchasing virtual reality glasses," says Daniel O'Brien, GM of America, HTC Vive. "We believe that Vive Cosmos will make VR more accessible for those who haven't invested in VR before and also be a significant experience for VR enthusiasts."
With four virtual reality glasses currently Vive, Vive Pro, Vive Focus, and Vive Cosmos -HTC, HTC is trying to increase its sales reach to different users.
HTC confirms that Virtual Reality Cosmos Vive will support Open VR / Steam VR
Again, I have little more information as HTC didn't show too much at CES. However, I'm sure we'll get more and more details soon.